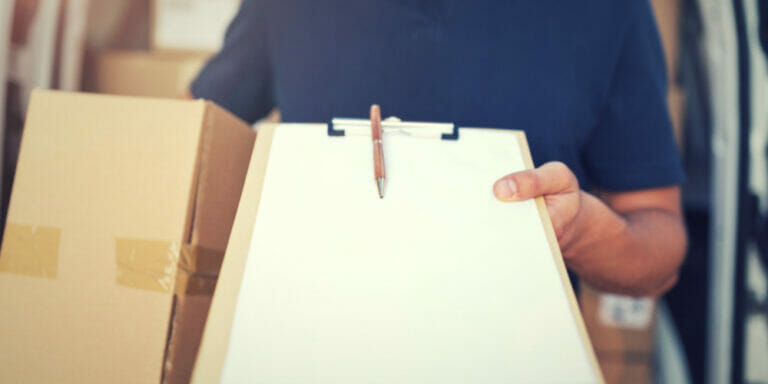 Waiting for your new Cash App card in the mail can feel like forever. You're probably wondering how long it will take for your card to arrive and if there's anything you can do to speed up the process.
We know you're anxious to start using your new Cash App card, so we've put together this guide on how long it takes for cards to come in the mail and what you can do to get your card sooner.
What is a Cash App?
If you have searched fintech startups or transfer apps, you might have seen Cash App. In 2021, Cash App generated a revenue of $12.3 billion, making it one of the top payment apps.
Fund Manager Profile: Kris Sidial Of Tail Risk Fund Ambrus Group
A decade ago, no one talked about tail risk hedge funds, which were a minuscule niche of the market. However, today many large investors, including pension funds and other institutions, have mandates that require the inclusion of tail risk protection. In a recent interview with ValueWalk, Kris Sidial of tail risk fund Ambrus Group, a Read More
It is not just a wallet but a digital bank with all the functions of a normal bank account. It also gives you a debit card. You can use it to spend online or at a shop.
This app also allows you to invest in stocks. Nowadays, personal finance is something that every millennial thinks more about every day. Making personal finance this easy makes this app more convenient.
Investing in crypto through a payments app is not something usual. But no more, as Cash App has an in-app investing feature to invest in bitcoin. You can benefit from the highly volatile market and earn good money.
What is a Cash App Card?
A Cash App Card is a Visa debit card used to withdraw cash from your Cash App balance or make purchases anywhere Visa is accepted. If you don't have a credit or debit card linked to your Cash App account, you can still use your Cash Card to make ATM withdrawals. All you need is your Cash PIN.
To get started using your Cash Card, tap the "Card" tab on your Cash App home screen and follow the prompts. You'll be asked to set up a 4-digit PIN for security purposes. Once your PIN is set up, you can use your Cash Card immediately.

If you ever need to change or update your Cash Card PIN, just go to the "Card" tab and tap on the "Change PIN" option. From there, you'll be prompted to enter your current PIN, followed by your new PIN.
To use your Cash Card at an ATM, just insert it into the ATM and enter your Cash PIN when prompted. Then, choose how much cash you want to withdraw and confirm the transaction. Keep in mind that some ATMs may have additional fees, so check with the ATM provider before using your card.
Ordering a Cash App Card
Ordering a Cash App Card is as easy as it gets. Following are the steps required:
Press the 'Cash Card' tab on the Cash App home screen. It is a rectangular-shaped icon present at the bottom of the screen.

Click on the '

Get Cash Card

' option, and you will be redirected to choose the color you want.

You can customize it by clicking on the '

Tap to customize

option.

After this, confirm your

name and read the terms and conditions

for the Cash Card debit card.

Now, wait for the card to arrive in the mail.
Delivery Time
The delivery time will range from 7-10 days. There might be some delays. However, these delays are part of the mail service. Cash Card will immediately dispatch the card to the given address.
Tracking Your Card
You cannot track your Cash App card, but there is a microchip on the card. It is for security reasons and cannot be used for tracking. Thus, you will only have to wait for 7-10 days. If the card does not arrive in this time frame, try contacting the support staff.
Contact Cash App Support
Cash App support can be reached out to very conveniently. Here are the two ways you can get help from Cash App.
App
If you're ever having trouble using your Cash Card, our support team is here to help 24/7. The app has a specific section in its menu for Cash App support. You can choose the option of talking to support staff.
Just tap the "Help" button in your app and select "Cash Card" from the menu. From there, you can view FAQs or contact them for more assistance. You can talk to a representative or get your questions answered from the FAQs section.

Website
You can find a similar section on the website too. The pre-written queries are extensive on the website, and you will surely get your answers. Or you can talk to their representative. You can also contact them at 1-800-969-1940. However, make sure you do not share your pin with them.
How to Avoid Cash App Card Scam?
Scams are rampant regarding digital products, and Cash App Card is no different. Some scammers will try to get your information, which includes your card number, pin, or any other important details to commit financial fraud. There have been reports of scammers using the Cash App to defraud people, so it's essential to be aware of how to avoid being scammed on Cash App.
Here are some tips:
Only link your Cash App account to a trusted bank account or debit card. It will help reduce the chances of someone accessing your account and taking your money without your permission.

Never give anyone your Cash App PIN or sign in to your account on someone else's device. Doing so could give them access to your account and allow them to take your money without your permission.

Be cautious of anyone asking you to send them money on Cash App, especially if they're asking for a significant amount. Scammers may pose as friends or family members needing financial assistance or as a business offering a too-good-to-be-true deal. If someone you don't know asks you to send them money on Cash App, it's likely a scam.

Never click on links sent to you by people you don't know, even if they appear from Cash App. These links could lead to phishing websites that steal your personal information or infect your device with malware.

Keep your software up to date, and enable two-factor authentication on your Cash App account to help protect it from being hacked.

Never share your personal information without verifying. The Cash App representatives will never ask you for your pin or personal information over a call. Neither will they ask you to share your screen to solve any issues.
Following these tips will help you avoid being scammed on Cash App. If you think you may have been scammed, contact Cash App customer support right away so they can help resolve the issue.
FAQs
Why Can't I Borrow Money From Cash App?
Cash App is an app for receiving and sending money. They are yet to venture into the space for loans or providing credit. It only helps you utilize the money that you already have. They might introduce such a feature in the future.
How Do You Get Free Money From the Cash App?
There are a few ways that you can get free money from the Cash App. You can receive it from someone else who is using the app, or you can sign up for surveys and referral programs. If someone you know is already using the Cash App, they can send you a referral link. Once you sign up using that link, both of you will get a bonus. The amount of the bonus varies, but it's usually around $5.
You can also make money by taking surveys and participating in other offers through the app. These typically don't pay very much, but every little bit adds up. The Cash App is a great way to send and receive money. It's also great to make a little extra money on the side.
How Long Can Money Sit in Cash App?
If you request someone for money on Cash App, they will have 14 days to respond. If the person does not respond within that time frame, the request will automatically expire. Additionally, if you cancel a request before the other person has accepted it, the money will also be returned.
Can I Track my Cash App Card in the Mail?
If you've ordered a Cash Card from Cash App, you may wonder if there's any way to track it while it's in the mail. Unfortunately, there is no way to track your card while in transit. However, you will be able to see the delivery date when you first order the card.
Once your card has been delivered, you'll be able to activate it and start using it right away. If you have any questions about your Cash Card or how to use it, be sure to contact Cash App support for help.
Conclusion
If you're looking to get your Cash Card as soon as possible, we've got some good news for you. According to the Cash App website, most customers receive their cards within 7-10 business days after ordering.
So if you order your card today, you should have it in hand before the end of next week. Of course, a few things could delay a delivery – like if you live in a rural area or if there's a natural disaster. But overall, most people should receive their cards within 10 days of placing their order.