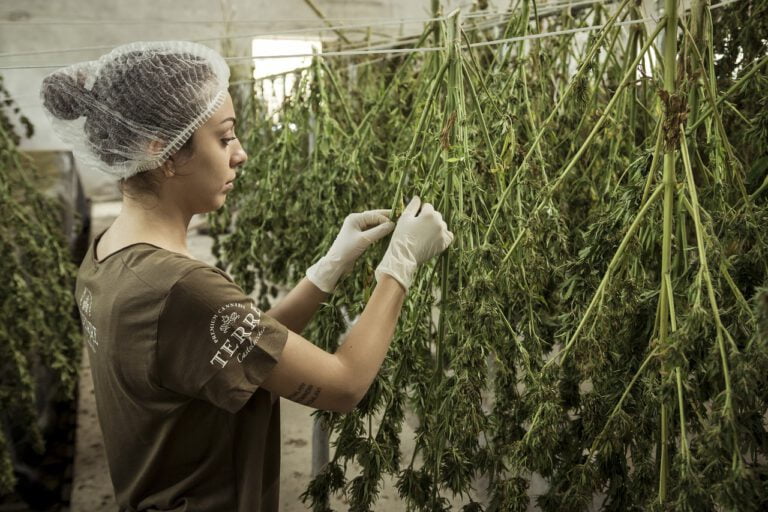 Cannabis stocks are rallying today, driven by little news. Tilray popped 14% after opening bell this morning, while Aphria was up 10%. Canopy Growth rose by about 5%, while Cronos gained 4%, and Aurora Cannabis gained more than 7%.
Q4 2020 hedge fund letters, conferences and more
Cannabis stocks rally with little news
The rally in cannabis stocks continued for a second day after Virginia lawmakers voted to legalize recreational marijuana over the weekend, sending a few related bills to the governor's desk. Gov. Ralph Northam hasn't signed the legislation yet, but he is expected to do so soon.
Consistency is what makes the top 50 best-performing hedge funds so strong
Every month and quarter, multiple reports on average hedge fund returns are released from several sources. However, it can be difficult to sift through the many returns to uncover the most consistent hedge funds. The good news is that Eric Uhlfelder recently released his "2022 Survey of the Top 50 Hedge Funds," which ranks the Read More
The new laws will legalize recreational marijuana starting in 2024, although they also allow flower sales in Virginia beginning in the fall. Virginia is set to become the first southern state to make recreational pot legal. However, USA Today reports that critics have blasted the bills' delay, saying it extends the unjust treatment of people of color in the criminal justice system.
So far, 16 states and the District of Columbia have voted to legalize recreational marijuana, including Virginia. Thirty-six states allow for medical use of marijuana.
The problem with buying pot stocks now
Many investors have been snapping up weed stocks because they expect recreational pot to be legalized at the federal level during the Biden administration. However, many of the cannabis stocks that have been rallying are Canadian firms, which means they won't benefit if marijuana is legalized at the federal level in the U.S. Current law requires cannabis to be grown in the U.S., so lawmakers would have to change that law before Canadian marijuana growers would be able to benefit from federal legalization.
The rally in cannabis stocks may be a bit premature, as there is no guarantee that recreational pot will be legalized in the U.S. President Joe Biden has supported decriminalization and rescheduling of marijuana, which are different from full legalization.
Decriminalizing means loosening the criminal penalties associated with personal cannabis use, but it keeps manufacturing and sale of the drug illegal. If pot is decriminalized, it would mean law enforcement would just ignore possession of small amounts of pot held for personal use. It could also mean civil fines rather than criminal charges if law enforcement does take action.
On the other hand, legalization means allowing the sale and production of marijuana. The government can also levy taxes on it, which is one reason some lawmakers support it.
Updated on