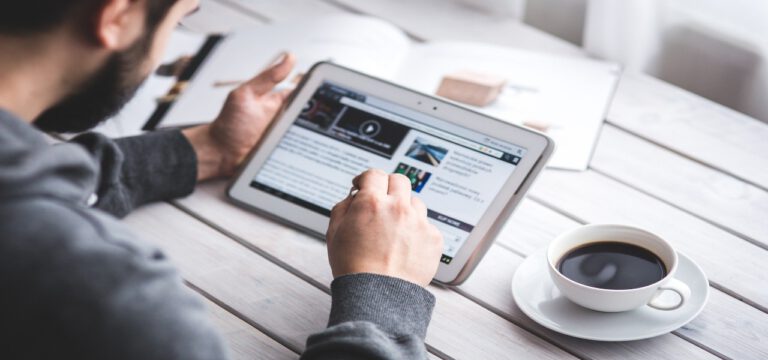 Whitney Tilson's email to investors discussing don't panic; update on Empire Financial Research; Berna Barshay's Empire Financial daily; I was once a speculator; E-mail from a reader; dancing robots.

Q3 2020 hedge fund letters, conferences and more
Don't Panic
1) Given that Democrats appear to have taken control of the Senate – and therefore both the Executive and Legislative branches of government – many investors are dumping stocks out of concern that the incoming administration of President-elect Joe Biden will now be able to pass legislation that they believe will be negative for stocks (higher taxes, greater regulation, etc.).
London Quality Growth Investor Conference: Buy Dassault Systemes
At this year's inaugural London Quality Growth Investor conference, Denis Callioni, analyst and portfolio manager at European investment group Comgest, highlighted one of the top ideas of the Comgest Europe Growth Fund. According to the speaker, the team managing this fund focus on finding companies that have stainable growth trajectories with a proven track record Read More
Even if you're distraught over the latest political developments, I urge you not to panic, for two big reasons...
First, with a 50-50 Senate, Democrats can't afford to lose a single vote – meaning conservative Democrat Joe Manchin of West Virginia (who wants to win re-election in a state President Donald Trump won by 39 points) effectively has veto power over any big changes.
Secondly, there are many reasons to believe that Biden's agenda might be good for stocks, which I covered in three e-mails in the week before the election on October 21, October 23, and October 27.
Update On Empire Financial Research
2) 2020 marked Empire Financial Research's first full year – and, wow, what a year!
A horrific pandemic continues to spread illness and death and upend lives across the globe. Our hearts go out to all those who suffered.
The year was also chaotic for investors – but ultimately highly profitable for those who kept their wits about them – as stocks experienced their steepest decline ever, followed immediately by their sharpest rise ever.
It was an incredible year for Empire Financial Research and our subscribers, who now number 84,000 – up from only 5,000 a year ago (that's 1,580% growth)!
This growth wasn't driven primarily by marketing, but by performance. We delivered for our subscribers, as all five of our newsletters are beating the market since inception... and four by a wide margin.I Was Once A Speculator
4) One of the main reasons I left the hedge-fund business – where I was investing on behalf of roughly 100 high-net-worth individuals – and entered the investment newsletter business was the opportunity to reach nearly 1,000 times more people – and help them to not only make money, but avoid terrible mistakes.
I speak from painful personal experience... When I first started investing in the late 1990s, it was an environment similar to this one: the tail end of a long bull market, with speculation and foolishness running rampant.
I hadn't yet discovered and embraced the teachings of the legendary Warren Buffett and Charlie Munger, so I got sucked into a few penny stock frauds. I lost money... and that – combined with what I was learning from Buffett and Munger, as well as reading books by Peter Lynch, Joel Greenblatt, Seth Klarman, and others – fortunately led me to reject speculation and embrace sound, conservative, long-term investing principles – and I've never looked back!
E-mail From A Reader
5) In the same way these investing legends taught me, I try to do my part to teach the next generation and save people from repeating my mistakes – like this reader...
With 122,000 people currently receiving my free daily e-mails, my ability to have one-on-one conversations with many of them is obviously limited. But back in April, I responded to a reader who e-mailed me about a company in which he had invested heavily: a Vancouver-based mining company named Western Magnesium (WMG.V).
I had never heard of it, so I took a quick look and could instantly see that it was a tiny penny stock – making it, at the very least, highly speculative. Worse yet, I knew the history of stock frauds, especially among natural resource companies, on the old Vancouver Stock Exchange (now part of the TSX Venture Exchange), where Western Magnesium is traded.
So I warned my reader about the extreme risk he was taking and the likelihood that he'd invested in a total fraud...
I'd forgotten about this until I recently received this e-mail from him:
Dear Whitney,
As I review this year's successes and mistakes in my personal investment work, one mistake that had the potential to become a disaster if not for your advice comes to mind.
This note – which might sound a bit like a confession – is intended in part to remind myself of how easy it is to make mistakes, but mainly to thank you for helping me avoid this one's worst possible consequences.
Back in April, we had a brief exchange regarding my great interest in and, in fact, enthusiasm for Western Magnesium and what looked to me like a very promising investment opportunity. Before our conversation I had already taken a significant speculative investment in the company and had started a growing relationship with its board and managers.
In my conversation with you about Western Magnesium, you offered some insight and advice that helped curb my enthusiasm; I thought "one of us is right... and it is likely not me." That led to deeper research on the company, some worrisome findings, an attempt to inform the board of my findings, and a disturbing official reply. After receiving it, I wasted no time and voted with my feet.
As a young investor, this event was humbling. But I trust that the lesson learned – not to allow enthusiasm to keep me shackled to an investment when the underlying known facts have changed – is one I will not forget.
I went on to have my best year yet (63.1 percent across all accounts). In significant part, I owe this to you, first, for taking the time to personally correspond with this stranger, especially considering how silly my idea was, and, second, for having the right words to wake me from my unfounded enthusiasm. It helped me face my mistakes, learn from them, and move on. For this I cannot thank you enough. You have helped teach a young man more than you know.
I still try to hear or read what you have to say regularly. While it will not likely be a surprise that I do not agree with you on all points, on all matters I certainly respect you and your honesty. Only if there were more people that could argue their point, as you do, without tearing down the person across from them – even if they perceive the world differently – the world would be a more amicable place. You, my friend, have embodied what it is to live by a true inner scorecard.
As we put 2020 in our rear-view, I wish you and your family an incredible new year. I am fascinated by your adventures in Kenya, keep the updates coming!
I'm really glad that I was able to help out this young man – and, I hope, through my writings, many others like him.
Best regards,
Whitney
Updated on