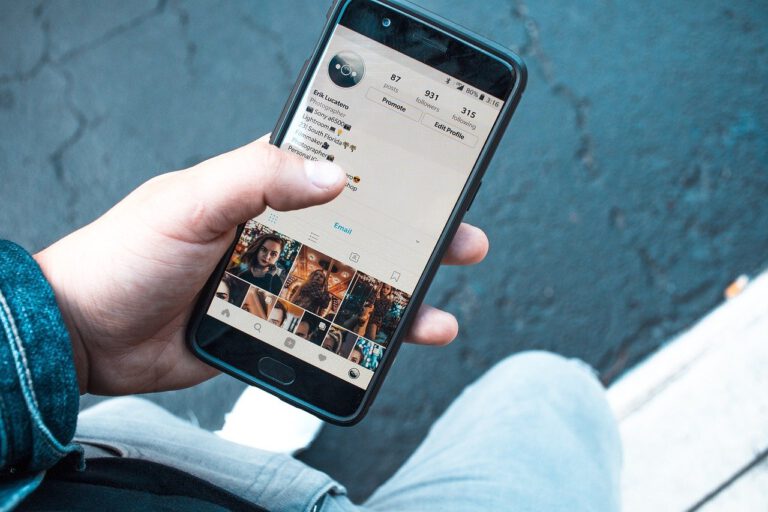 No matter what industry you're in, social media is a crucial component to your marketing strategy. And while most businesses recognize the potential value that social media can bring, many make critical mistakes that negatively impact their ability to leverage social media into dollar signs.

Q4 2020 hedge fund letters, conferences and more
"Every business—from large corporations to startups—can make mistakes," says Brooke Miles, founder of social media marketing agency Delaware ShoutOut. "A strong social media presence can build brand awareness, cultivate a loyal following, and translate your social success into revenue growth."
[Exclusive] ExodusPoint Is In The Green YTD Led By Rates And EM/ Macro Strategies
The ExodusPoint Partners International Fund returned 0.36% for May, bringing its year-to-date return to 3.31% in a year that's been particularly challenging for most hedge funds, pushing many into the red. Macroeconomic factors continued to weigh on the market, resulting in significant intra-month volatility for May, although risk assets generally ended the month flat. Macro Read More
But there are many pitfalls that prevent businesses from reaching their full potential. Knowing what mistakes to avoid can help prevent some critical mistakes down the line. With that in mind, here's what you need to know:
Balancing Post Ratio
It's important for you to strike a balance between posting too much and posting too little. This is a common mistake that brands make; they either don't post consistently enough to be memorable or create an online presence that overwhelms their followers with content. In addition, your post ratio should have a balance between promotional content, educational content, inspirational content, and humanizing content.
Overpromoting Your Brand
Every business owner's goal is to make more money. But when it comes to social media, you're in it for the long haul. If you only use social media to sell and promote your offering, it creates the impression that your customers are only dollar signs, and not people, to you. And if you only see your customers as dollar signs, they won't feel valuable or loyal to your business.
Instead of trying to sell your products and services, think about how you can add value to your audience. Value can come in many different forms. Offer helpful advice, engage them in the comments section, create educational resources, post motivational quotes, curate content, or host contests and giveaways.
Not Using User-Generated Content
User-generated content refers to content created by people and shared by brands. Instagram is one of the most common platforms for UGC. Studies have shown that consumers are more than twice as likely to consider user-generated content as authentic than they do content that comes directly from the brand. It can be a major credibility booster if used correctly.
"User-generated content can help build trust and influence purchasing decisions," says Miles. "Therefore, you should encourage your customers and clients to share how they use your products or services, or share how your company has helped them achieve their goal."
Start by conducting a social audit to see if people are already promoting your offerings. Reach out to them and request permission to share content they've created. You should also promote shareable content. For example, always tell your followers what hashtags to use so you can follow any potential content that comes from it. Additionally, host contests to encourage shareable content; you'd be surprised by how many people are excited to show how they use your product in exchange for being featured on a company page.
Ignoring Platform Strengths
Every social media platform has its own unique strengths, and it's important for you to play to those strengths. Don't go where the crowd goes; go where your audience goes, and use data to back it up. Every platform has its own set of strengths and weaknesses; if you have a highly visual product, Instagram and Pinterest are safe bets. If you have a product that could benefit from tutorials and quick how-to videos, Facebook might be a better option for you. Always do your due diligence to see which platforms will accommodate your brand goals.
Not Humanizing Your Company
It's important for you to humanize your business and create a brand that current and potential customers can relate to. More and more consumers care about supporting businesses that act like humans, not companies. You need to show that customers are more than just a part of a money-making machine. While other businesses might be corporate and drab, you can win against even big businesses by tying your company back to the humans that run it. Avoid being another monotone-branded company—humanize your business by injecting personality into your posts.
Take a look at brands that have mastered the art of humanization, like Hubspot and Wistia. No matter what industry you're in—whether you're running a software B2B company or a charitable nonprofit—there are many ways you can create a more relatable story. One of the most common ways to do so is to highlight your employees. Who are the people behind the posts and what do they do? Employee spotlights can be impactful to potential customers and can aid your retention efforts. You should also use real photography (versus stock photography), humor, and user-generated content.
Not Having a Content Calendar
Your social media content calendar will keep your social efforts organized and efficient. Your calendar is a working document that you'll use to coordinate your content across a predetermined length of time, typically a month. It should detail what content is getting published on what day, what platform it will go on, who's responsible for posting it, and the creative assets needed for each post.
Keep in mind that maintaining a content calendar isn't the same as social media management. Plan your posts in your working content calendar doc, but schedule and manage your posts using one of many social media management tools. These tools will allow you to schedule posts, measure results, and oversee content across multiple social media platforms.
Updated on