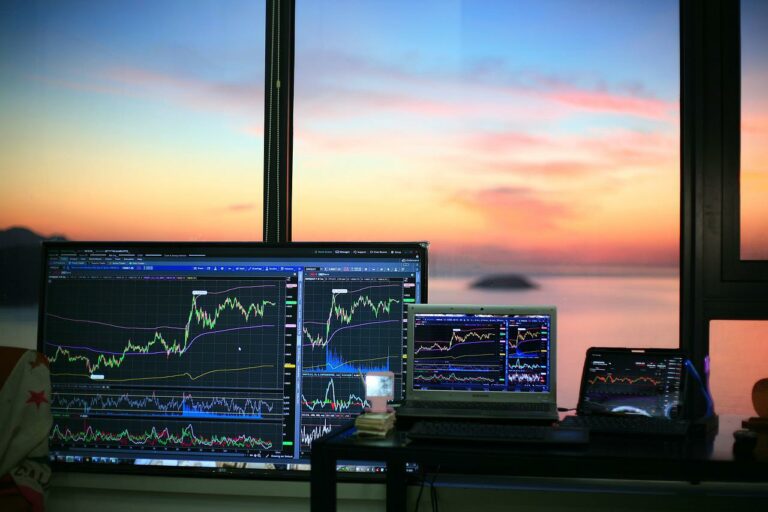 Debates about whether the U.S. is in–or is headed towards–a recession are currently in the spotlight of our national consciousness. In general, a recession is a period of two consecutive quarters of negative gross domestic product, which the U.S. did experience over the summer.
The National Bureau of Economic Research, however, defines it as "a significant decline in economic activity that is spread across the economy and that lasts more than a few months." If we follow this definition, then the US was not in a recession.
Q2 2022 hedge fund letters, conferences and more
This Crypto Hedge Fund Manager Thinks The Crypto Winter Is Almost Over
When the Great Financial Crisis hit in 2008, the pseudonymous Satoshi Nakamoto published the first paper on bitcoin, proposing a new financial system that didn't depend on "trusted" third parties. However, today's crypto ecosystem has diverged so far from the original intent of cryptocurrency set out in that paper that it's virtually unrecognizable. Now we're Read More
---
Find A Qualified Financial Advisor
Finding a qualified financial advisor doesn't have to be hard. SmartAsset's free tool matches you with up to 3 fiduciary financial advisors in your area in 5 minutes.
Each advisor has been vetted by SmartAsset and is held to a fiduciary standard to act in your best interests.
If you're ready to be matched with local advisors that can help you achieve your financial goals, get started now.
---
For those on the ground, however, semantics are the least of their worries. The fact is, with the war in Ukraine creating price hikes on grains and barring access to Russian oil, we are seeing an increase in food and energy prices that is driving a general decrease in consumer activity, harming the market and making investors wary.
These factors are expected to prolong the general downward trend that the stock market has been experiencing over the past few months.
There is good reason to be cautious, but far better reason to get informed and stay the course. A solid grasp of the major forces currently at work in the market can not only help you protect your investments, but possibly make some lucrative new ones.
Points Of Interest
To understand the present state of the market, it's crucial to keep updated on the Federal Reserve's current approach to combating inflation. The Dow Jones Industrial Average recently reached its lowest level of 2022, with the S&P 500 and Nasdaq Composite suffering similar drops. All of this comes in the wake of the Federal Reserve's third straight 0.75% interest rate hike.
The hike itself was in line with most investors' speculations. However, the Fed recently announced a raise in the target range for the federal funds rate to 3 to 3-1/4% and confirmed the likelihood of future increases.
These changes are in service of their end goal of arriving at a 2% inflation rate. This change to a more hawkish stance has led to shifting expectations among investors and caused market prices to adjust to expectations of higher interest rates over a longer period than before.
Fortunately, none of this is unprecedented. There are examples of bear markets like this one in living memory, and the same strategies that buoyed investors through those rough waters are likely to be just as effective today.
As a general rule, dollar-cost averaging your long-term investment goals and maintaining or even extending the diversification of your portfolio will put you in a strong position, regardless of whether things get worse or better.
When it comes to specific industries to look out for, there are also relatively few surprises–that doesn't mean there are none, however, and it also doesn't mean that there are not exceptional profits to be made.
Where To Invest In 2023?
For those who are interested in minimizing risk during these uncertain times, there are a number of key areas that are consistently resistant to recessions. For example, healthcare stocks like Johnson & Johnson, Pfizer, and Walgreens Boots Alliance tend to stay strong because demand for these essential services rarely fluctuates.
This same logic largely applies to staple foods, making companies General Mills, PepsiCo, and Kroger fairly safe bets. Related to this, low-cost retail chains like Walmart, Costco and Dollar General also tend to perform more consistently than their pricier counterparts.
With that said, supply chain disruptions can have negative effects on these brands, so keeping track of global headlines relating to any current or potential disruptions is a must. Opting for these kinds of stocks with a strategy based on steady dollar-cost averaging is a great way to stay active in the market and keep confidence levels high.
The tech sector has also fared quite well. The post-pandemic online ordering boom is still in full swing, with platforms covering everything from food and grocery to handmade crafts and goods continuing to be many consumers' go-to choices.
As an increasing number of industries make their services available online, it's likely that eCommerce and related industries will remain a solid area in which to invest.
While we tend to associate economic downturns with safe, familiar investments, there are signs that it might be a good time to enter the alternative investment market, which is expected to reach $1.4 trillion by 2023.
Alternative investments include private equity, property, commodities, hedge funds, and various types of tangible assets. Other types of alternative investments include non-fungible tokens (NFTs) and crypto-currency.
Though the blockchain market is currently volatile, it's believed that NFTs and other digital assets are actually more recession-proof than other assets, as they are not tied to any one country's economy.
Further, as the Metaverse and Web3 are rolled out, there's likely to be a growing interest in utility NFTs and other blockchain technologies that will serve as the foundational tech behind the new internet.
Eye On The Prize
It's not enough to just focus on specific industries, however: investors that want to succeed during this time need to stay abreast of the broader social, cultural, and economic trends that are poised to affect every industry.
One of the key trends to keep an eye on is renewable energy and eco-conscious investing. Renewable companies will play a key role in decarbonizing the global economy, a process that will require $150 trillion over the next 30 years.
These companies are poised to experience massive growth in the future. Other stocks that could ride the green wave include companies like Clean Harbours (which works in emergency spill response and hazardous waste management), and the construction company Weyerhaeuser, which practices sustainable forestry and has planted more than one billion trees over the last decade.
Another trend that is poised to become mainstream in the next few years is the adoption of psychedelic substances like LSD and psilocybin mushrooms for use in therapeutic settings.
These traditionally illicit chemicals have shown great promise in treating mental health conditions like depression and PTSD, and many investors are excited about a surge in interest should these compounds be approved for more widespread medicinal use.
Meanwhile, some companies like Pfizer and GlaxoSmithKline are working towards developing treatments for the symptoms of long COVID, a poorly understood condition in which symptoms of the disease persist. Considering that around 7.5% of US adults have long COVID and medical researchers are extensively researching the condition, this is clearly an area poised for growth.
Though the stock market is in a slump, there are still a great many opportunities to seize. Eventually, global markets will recover and enthusiasm for investing will return en masse. Until then, investors with a keen eye can purchase stocks for cheap and reap the benefits as the market recovers.
While there is the inherent risk that some stocks will bottom out, there's also a huge opportunity for massive dividends on relatively small investments.
The best way to maximize investment value right now is to keep a close eye on the Federal Reserve's moves without getting caught up in the hype, proceeding with a mixture of caution and a willingness to make bold but informed choices.