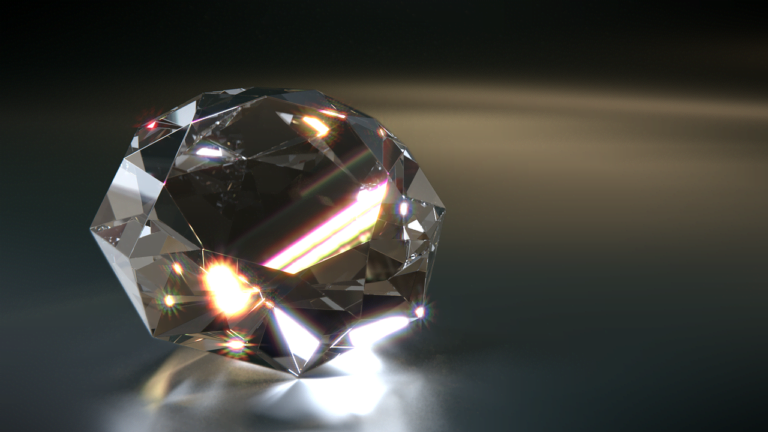 ValueWalk is getting ready for its fourth Contrarian Investor Virtual Conference set for Oct. 22 at 9 a.m. Eastern in partnership with the Contrarian Investor Podcast and Breakout Point. One of the speakers this time around will be White Diamond Research, which has a strong track record for calling shorts.
Q3 2020 hedge fund letters, conferences and more
Profile of White Diamond Research
White Diamond boasts a greater than 90% success rate for its calls, most of which are on the short side. The firm sells information to hedge funds and high net worth individuals. It looks for stocks with the potential for big moves, either up or down, in the near future. The experts at White Diamond specialize in the technology and healthcare sectors and also do special situations in all sectors. They "do deep due diligence to try and find information that the market doesn't see or understand."
Gates Capital Management Reduces Risk After Rare Down Year [Exclusive]
Gates Capital Management's ECF Value Funds have a fantastic track record. The funds (full-name Excess Cash Flow Value Funds), which invest in an event-driven equity and credit strategy, have produced a 12.6% annualised return over the past 26 years. The funds added 7.7% overall in the second half of 2022, outperforming the 3.4% return for Read More
According to White Diamond's profile on Breakout Point, the firm's best short call declined 95%, while its average short call declined 32%. White Diamond has made 30 short calls. Of its calls, 16 have been in the healthcare sector, followed by IT, which had six short calls.
Short thesis for CleanSpark
Earlier this month, White Diamond Research shared its thesis for CleanSpark, which it describes as "a failed business roll-up in a vicious court battle with its largest shareholder." The firm set a price target of $3 per share, and it currently trades at around $10 per share.
White Diamond said CleanSpark has boosted its stock price more than 300% since early July by issuing many press releases, but the company loses money. The firm said those press releases generally focus on hot sectors like cannabis, electric vehicles and cryptocurrency, but the products described have led to "miniscule revenues."
CleanSpark says it provides software as a service, physical controllers and consultation services for renewable energy infrastructure, but White Diamond argues that the company's microgrid business hasn't gained any traction and that it probably never will.
A money losing company with a rising stock price
The company was traded over the counter, but it got up-listed to the Nasdaq in January. It traded between $2 and $3 in early March until early July. White Diamond believes the surge in CleanSpark's stock price was the result of "news flow with buzz words that attract retail investors." Those buzz words revolve around electric vehicle batteries and charging stations, which have become hot this quarter.
However, White Diamond said the business hasn't generated significant revenues and has racked up significant losses. The firm also argues that the company's technology doesn't seem to have any advantage over that of competitors like Siemens and General Electric. After a year of burning cash, they expect the stock to fall back to the $2 to $3 range.
They expect the Discover Growth Fund, which is CleanSpark's biggest shareholder, to sell its shares. They believe most shareholders don't realize that the company is in a court battle with Discover, which is demanding to receive more shares at $1.50 each. The worst-case scenario for CleanSpark is if it owes hundreds of millions of shares to Discover, which has a history of selling its entire position in previous investments.
White Diamond expects CleanSpark's court battle with Discover Growth Fund to end badly. Discover has financed the company three times through convertible debentures, and it has already converted some of those debentures. Discover held a 7% stake as of July 20. The fund claims that because CleanSpark violated the terms of their original securities purchase agreement, it owes those shares.
The company itself stated in its complaint on Aug. 5 that it "has incurred and will continue to incur irreparable harm to its business because of Discover's actions." According to White Diamond, Discover has a history of destroying the stock price of its investments.
You can read White Diamond's complete thesis for CleanSpark here. The firm will be joined by Grizzly Research, GlassHouse Research and Bucephalus Research at ValueWalk's Contrarian Investor Virtual Conference.