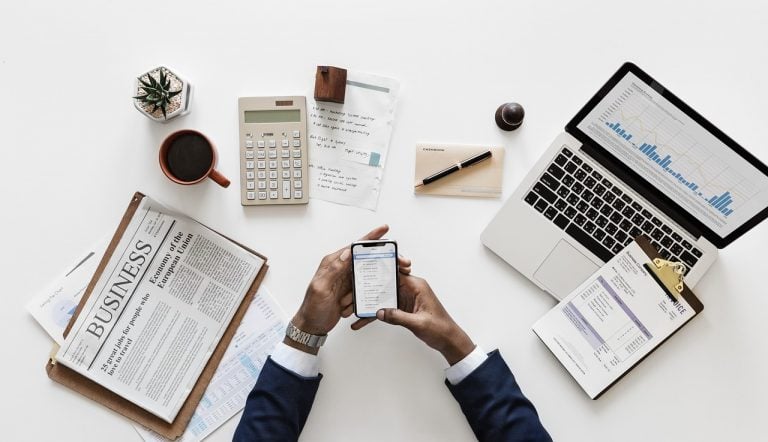 Last week I started a countdown of "unfinished business," ongoing campaigns where we could see more action next year. Tempting as it was to leave this column unfinished, these are my top five.
5. Barclays
New York-based activist Sherborne Investors is nothing if not patient; Ed Bramson's vehicle is still waiting for an exit from Electra Private Equity four years after investing in the stock and is now pushing for an orderly wind-down after potential acquirers failed to emerge in August. Financials, its preferred hunting ground, have been less hospitable of late. Sherborne's largest-ever investment, in British bank Barclays, is down 30% since its involvement was disclosed in March and Bramson has been typically cagey about his demands. Expect that to change next year if the bank's performance doesn't improve.
Short-Seller Spruce Point Highlights Its Latest Canadian Consumer Short: Saputo
Reputed short-seller Spruce Point Capital Management released its latest short report this week. The firm is shorting Canadian dairy and grocery manufacturer Saputo. Spruce Point chief Ben Axler believes the company is entering a phase of declining growth and highlights the financial stress and growing challenges he sees it facing, not only in Canada but Read More
Q3 hedge fund letters, conference, scoops etc
4. HomeStreet
Blue Lion Capital, the first-time activist that saw its proxy fight with Washington-based bank HomeStreet dashed by regulatory intervention, is not ruling out a second fight. It recently announced fellow banking sector activist Johnny Guerry would join the firm in January, partly to help with its activist efforts, has hired Schulte Roth & Zabel as its legal counsel, and believes it has resolved its regulatory issues. "The legal missteps that took place are not going to happen again," Managing Partner Chuck Griege told me yesterday. "If we want to run another contest in May, we just need to give the appropriate notice."
3. Campbell Soup
Campbell Soup settled its proxy contest with Third Point Partners in November, avoiding wholesale change to its board and buying time to improve margins and divest non-core assets. A sale or breakup may be on the agenda next year if it fails in that task, especially as the stock is down around 18%.
2. Telecom Italia
As Elliott Management makes another billion-euro foray into fortress Europe at Pernod Ricard, its signature achievement – a majority board sweep at Telecom Italia – is in peril. The activist won plaudits for the slate it assembled and the way it converted a suspicious national government into allowing it to take control of the company, also known as TIM. In November, TIM fired CEO Amos Genish in a disagreement over strategy, reigniting a feud with Vivendi, the French corporation it ousted from a majority board position in May. TIM has refused to call a shareholder meeting to approve its board of auditors as requested by Genish and Vivendi but will not be able to avoid another proxy contest forever (unevento regolare – there have been four in five years). Linked and also on the agenda for 2019 is a decision over its landline network. Elliott is believed to favor a spinoff, Vivendi retaining the asset.
1. General Electric
Trian Partners has a healthy amount of work in progress in its portfolio. Procter & Gamble is still only just above the activist's entry point, a fight with PPG over its CEO looks likely to end in a proxy contest, and Pentair and Sysco are probably ripe for exiting. Yet no project bears as much reputational risk as General Electric, where it invested $2.5 billion in a display of confidence in the company's digital industrial future. GE is now on its third CEO since that investment, and briefly touched record lows in recent weeks. Trian and its GE board member Ed Garden have a fight on their hands to rescue the investment and the good name of operational activism.
Have an alternative top five? Think one of my suggestions is bunk? Hit reply to this email to tell me where I've gone wrong.
Want more? Here's some that didn't make the cut: Deutsche Bank, Wheeler REIT, Xerox, Arconic, Bloomin' Brands.
---
Canada's record-breaking year of activism has all but drawn to a close with a victory for Paulson & Co at Detour Gold. The activist wanted to replace all eight board directors but clever defense from a company on the ropes limited it to five of nine. That this still amounted to a majority and involved the removal of CEO Michael Kenyon and Chairman Alex Morrison shows just how low expectations were for the miner. One blemish on the activist's record was its failure to elect Marcelo Kim, who ran the campaign for Paulson. Otherwise, the contest could be analogous to Campbell Soup on our unfinished business list: having accused management of not properly considering strategic alternatives, the activist's slate must now find a buyer or sufficient cost reductions to make something of its investment.
---
Quote of the week comes from France's finance ministry, as quoted in the Financial Times, on Elliott Management's 2.5% stake in Pernod Ricard. Perfectly illustrating a recent headline in Les Echos, a business daily ("France, the country that resists activists"), the government department was reported to have said:
"The state wants big French companies to have stable and long-term shareholders who are willing to support their development and anchor them in France, so they are not subject to pressure from shareholders who want only short-term financial profitability."