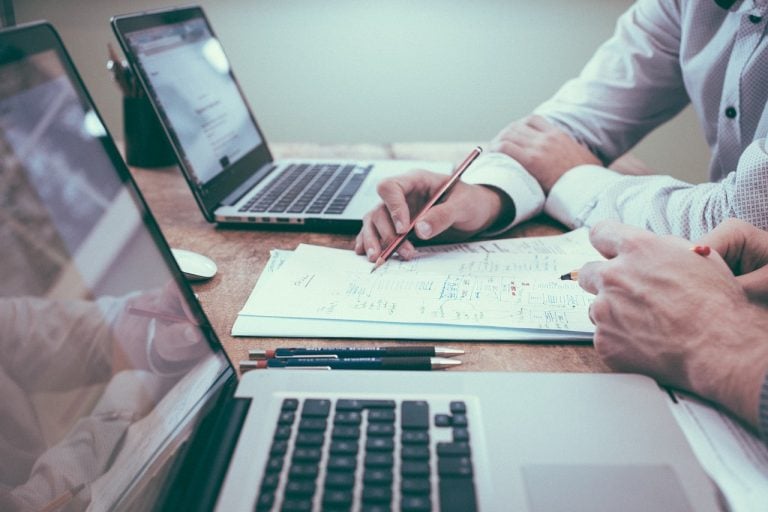 December is clearly a time for gorging. Even outside of the season's many holiday parties, activist investors will be busy trimming old positions to boost their year-end returns or book tax losses and building new positions ahead of 2019's proxy season, when the ability to influence companies will be highest.
Yet as I wrote earlier this year, in uncertain times activists might look within their existing portfolios for value creation. In anticipation of January's leftover recipes, here is part one of my top ten bits of unfinished business.
Q3 hedge fund letters, conference, scoops etc
See's Candies Vs. Berkshire Hathaway
During his long career, Warren Buffett has invested in thousands of companies and acquired a whole range of businesses for his conglomerate. Q3 2022 hedge fund letters, conferences and more However, of all of these deals, two stand out as being the most transformational. If you're looking for . . . SORRY! This content is Read More
Premier Foods
CEO Gavin Darby will step down at the end of January, having assured shareholders that the company will begin selling assets to pay down debt and refocus on growing brands. Activists Oasis Management, which gave up a board seat in March to run a withhold campaign against Darby, and Paulson & Co will have to balance losses against the risk posed by Brexit.
Crescent Point Energy
Facing a first-time activist can sometimes be the best of a bad hand for a board of directors but Cation Capital is intent on holding Crescent Point to account after losing a contest at the Canadian oil and gas company this year. Sandy Edmonstone's fund told Activist Insight Monthly in November that he was ready to return next year if needed and recently issued a statement calling for executives to be brought in from outside the firm.
Newell Brands
Settling with Carl Icahn and Starboard Value is something of a feat, even if it means replacing more than half your board. Still, Newell has had a dreadful year; at one point its stock had been cut in half. As it stands, it is only down 27.4% on the year and debt has hardly budged. Starboard has all but exited according to regulatory filings but Icahn has nearly $1 billion at stake and is unlikely to give CEO Michael Polk forever.
Natus Medical
Starboard's next project is reportedly Natus Medical, a company that has already seen a fair degree of change following Voce Capital Management's proxy contest earlier this year. Last month, Activist Insight Vulnerability noted the company was still trading at a discount and could be put up for sale if margin improvements and better integration of acquisitions does not materialize soon.
Hudson's Bay Company
Land & Buildings habit of building roughly equal positions in its targets makes it hard to identify where it will make the biggest push at any one time. However, amid a mostly green portfolio, three major opportunities stand out: Taubman Centers, where Jonathan Litt won a board seat this year; Brookdale Senior Living, where the activist is campaigning for a breakup after abortive sales talks; and Hudson's Bay. The Canadian retailer averted a contest with Land and Buildings in 2017 thanks to a white knight investment from Rhône Capital and has been slowly working through asset sales. Litt recently urging the board to sell its Saks Fifth Avenue and Lord & Taylor brands and its 50% interest in Galeria Kaufhof. Hudson's Bay says it is looking for new directors, perhaps to improve its positioning if it does face a challenge.
The final countdown will conclude next week.
---
There has been an activist short flavor to this week, thanks to Kase Learning's short conference on Monday. You can read all of the fallout from that event on Activist Insight Shorts but another big piece of news this week is the apparent partial retirement of Marc Cohodes. In a Periscope video Thursday, the controversial Cohodes said he would continue to discuss short ideas but described hunting frauds as "too dangerous."
"You will not be hearing me having campaigns of opposing frauds any more. It is just too dangerous," the activist said. "Every now and then I will discuss short names of simpler things that I think will fall apart."
Cohodes' main target, MiMedx, this week suffered the ignominy of having its auditor resign, perhaps hastening its collapse. The California-based investor has also battled the Alberta Securities Commission and Canadian television network BNN this year. Cohodes may be burnt out but he has grown to miss the chase before.
---
Quote of the week comes from Engaged Capital's call for strategic alternatives at Del Frisco's Restaurant Group, indicating that we haven't heard the last of activism in the industry. Like Papa John's International, Del Frisco's responded with a poison pill.
"The environment for M&A in the restaurant industry has rarely been more active than it is today. Numerous large, well-capitalized private equity firms and strategic acquirers have been acquiring restaurant concepts at high valuation multiples," the activist said. "Simply put, we believe it is a seller's market."