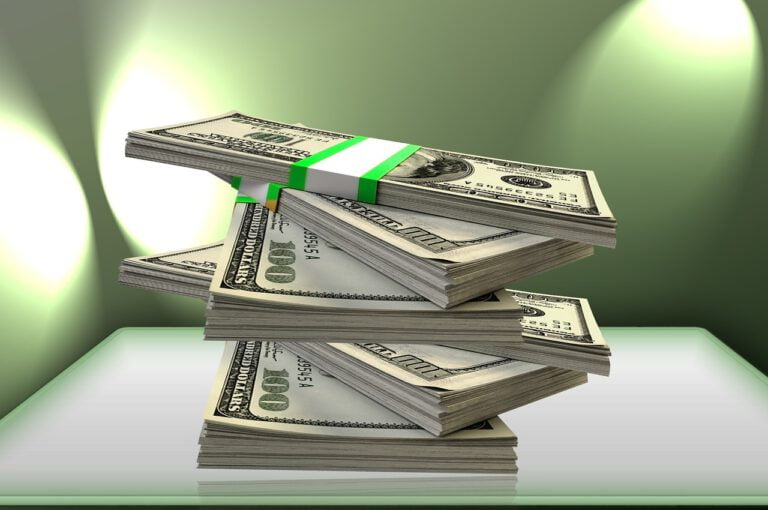 Evidence of socially responsible investing goes back hundreds of years, but the rapid adoption of ESG principles into the modern investing lexicon is nothing short of astonishing. The convergence of societal demands, environmental imperatives, and economic incentives appear to be driving a mandate for investors to consider how well a company maximizes value to all stakeholders.

Q4 2020 hedge fund letters, conferences and more
The growing body of evidence indicates that the pursuit of profits and progress is not mutually exclusive.
How A Weakening PE Market Serves As Another Sign Of A Weakening Economy
Amid the turmoil in the public markets and the staggering macroeconomic environment, it should come as no surprise that the private markets are also struggling. In fact, there are some important links between private equity and the current economic environment. A closer look at PE reveals that the industry often serves as a leading indicator Read More
Prevailing ESG strategies have been predicated on two considerations. First: Where is ESG data readily accessible? And second: Where do companies rank in relation to this readily-accessible data?
The Small And Mid-Cap Gap
There are a couple of pitfalls in that process. ESG data is not available for many small and mid-sized companies. Much of the available data is derived from companies that have the scale, resources, and incentives to provide ESG metrics. This mere act of providing ESG data can be an expensive and time-consuming endeavor for many companies. Compounding this reporting bias, the data-aggregators have prioritized their data-collection efforts towards the same, large companies.
This may result in a coverage blind spot for ESG investors. The mere presence of formattable data becomes a relative advantage (almost regardless of what the data reveals) leaving many investment opportunities out of the discussion altogether. This is akin to exclusively searching for a lost set of car keys under the streetlight, because the light is much better here.
The second issue regarding quantitatively-based ESG strategies is the inconclusive nature of the data.  The suggestion that a set of scores and rankings can accurately depict a company's overall impact to the environment, society and its commitment to governance isn't a particularly credible assertion.
For the process to be comprehensive and informative, a humanistic approach must be applied to evaluate the tradeoffs that business make between their obligation to shareholders, employees, customers, and the environment. To ascribe ESG worthiness of a company without engaging with management teams and researching sustainability initiatives seems insufficient at best, misleading at worst.
Hidden Opportunities For ESG Investors
Changebridge employs a 'quantamental' approach to its research efforts. Effectively blending quantitative tools (to reveal areas of inefficiency) with fundamental analysis (to achieve a deeper understanding) before making portfolio decisions.
What this means is that it looks beyond the self-reporters to compile a comprehensive view of a company before making its sustainability assessment. Changebridge offers investors two actively managed strategies, a long/short equity ETF (CBLS) and long-only sustainable equity ETF (CBSE), containing a variety of positions that might not find their way into traditional ESG portfolios.
BrightView Holdings (ticker: BV) is a position across CBLS and CBSE. The company offers water management and landscaping services across the US. BrightView has not provided enough ESG-related metrics to be effectively captured by some of the large ESG databases, which creates an opportunity for Changebridge to uncover hidden value. By engaging with management about their sustainability initiatives, it became evident to the team that ESG is a priority with tangible evidence. The company's GROW initiative (Growth in Relationships + Opportunities for Women) reflects its commitment to achieving greater diversity of gender. Management also conveyed an ongoing commitment to reducing water waste through better irrigation strategies. Changebridge views these commitments as representative of ESG leadership.
Progyny (Ticker: PGNY) is another holding across CBLS and CBSE. The company operates as a fertility benefits manager, offering patients education and guidance across a network of fertility specialists. A growing number of couples are experiencing infertility, with around one in six seeking treatment.  Despite the growing need, most corporate policies focus on providing benefits for those who have had success in family-planning journeys with parental-leave and work-life balance. At the same time, fertility challenges can be personal, costly, and isolating. Organizations that embrace a fertility benefit program are often rewarded with more appreciative and loyal employees, more productive employees and, most importantly better outcomes for those able to tap into a network of specialists.
Changebridge sees an opportunity for smaller companies that perhaps don't have the resources to be included in traditional ESG indices.  These firms can achieve improved ESG recognition by systematically targeting outreach to active ESG managers, who do their own due diligence.  Instead of formal disclosures, companies can discuss their ESG efforts during conference calls and in investor presentations. Wherever possible, we believe it best to make an effort to quantify these efforts in a way that allows for comparisons.
Changebridge is not searching under the same streetlight at the same set of factors as other ESG investors. Their propensity to go into areas that are less visible and harder to analyze demands additional layers of research, but this can be rewarding for investors, and all stakeholders.
Investors should consider the investment objectives, risks, charges and expenses of the funds carefully before investing. This and other information are contained in the Fund's prospectus, which may be obtained by visiting www.changebridgefunds. com or by calling 617-717-2912. Please read the prospectus carefully before you invest.
Investing involves risk. Principal loss is possible.  Applying ESG criteria to the investment process may exclude securities of certain issuers for non-investment reasons and therefore the Fund may forgo some market opportunities available to funds that do not use ESG criteria, The Fund is new with a limited operating history.
The Changebridge ETFs are Distributed by Foreside Fund Services, LLC.
Updated on