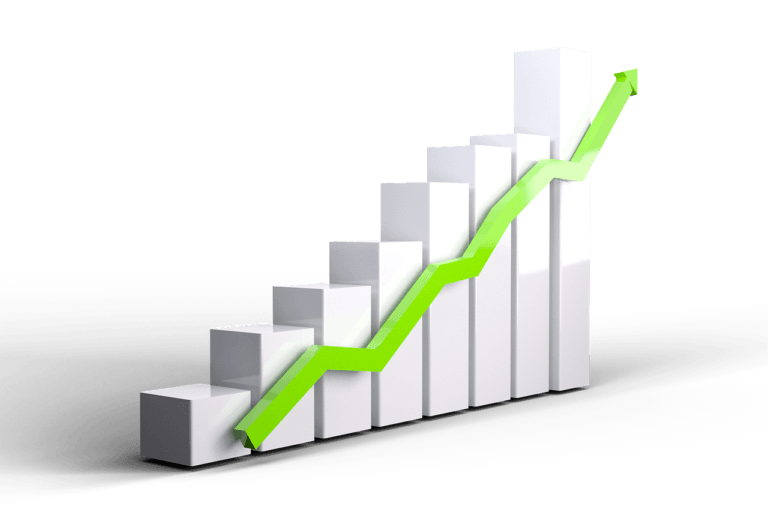 The US equity market is currently in the longest bull run on record. The S&P 500 index has skyrocketed more than 300% from the bottom of March 2009. However, not all stocks in the S&P 500 performed well. Some of them surged several thousand percent while others sank to the bottom. As 2019 winds down, here we take a look at the top 10 best performing stocks of the past decade.
Folks at MarketWatch reviewed all the constituents of S&P 500 to compile a list of the best performing stocks from the end of 2009 through December 5, 2019. The cumulative returns include dividends. While the S&P 500 gained 244% from the end of 2009 through Dec. 5, 2019, the best performing stock was up a staggering 3,767%.
10- Amazon.com Inc, 1,209%
The online retail behemoth's stock has jumped 1,209% between Dec.31, 2009 and Dec.5, 2019. That's a CAGR of 29.3%! Amazon's online retail business remains as strong as ever. Its cloud computing arm is the undisputed leader in the global cloud market, and continues to grow at a healthy rate. Amazon's Prime subscription has also been a massive success with over 100 million subscribers. In the last few years, it has acquired Whole Foods, Twitch, and many other companies.
ValueWalk's October 2022 Hedge Fund Update: Haidar Capital Surges 225%
Welcome to our latest issue of ValueWalk's hedge fund update. Below subscribers can find an excerpt in text and the full issue in PDF format. Please send us your feedback! Featuring investors exit long-short hedge funds, the oil market is now "broken", and Haidar Capital surges 225%. Q2 2022 hedge fund letters, conferences and more
9- Ulta Beauty Inc, 1,233%
Cosmetics and haircare retail giant Ulta Beauty has seen its stock go up by 1,233% over the past decade, though the stock has been struggling this year. The company's chief executive Mary Dillon recently told investors that cosmetics sales were in a "down cycle." Ulta Beauty plans to expand its business internationally over the next few years to drive growth. The company has been around since 1990, and went public in 2007.
8- Regeneron Pharmaceuticals Inc, 1,430%
Regeneron Pharmaceuticals was founded in 1988 by Leonard Schleifer, and went public in 1991. The biotech company discovers, develops, and commercializes medicines for treatments of serious medical conditions. In the past decade, it has launched four FDA approved drugs. French pharmaceuticals giant Sanofi is one of the biggest investors in Regeneron.
7- United Rentals Inc, 1,434%
The United Rentals stock has delivered 1,434% return over the past decade. It's the world's largest equipment rental company. It rents out heavy equipment and tools to industrial and construction businesses. It posted revenue of a little over $8 billion last year. The company still has plenty of growth potential. It currently has only 13% share in the US heavy equipment rental market.
6- Align Technology Inc, 1,458%
San Jose, California-based Align Technology makes 3D digital scanners and clear aligners used in orthodontics. Shares of the medical device company have gone up by 1,458% in the past decade, making it one of the best performing stocks. The Invisalign system alone accounts for more than 80% of its revenue.
5- Broadcom Inc, 1,919%
Broadcom is involved in designing, developing, and marketing semiconductor and infrastructure software products. The company was formerly known as Avago Technologies. When Avago acquired Broadcom Corporation for $37 billion in 2016, it decided to name the merged entity Broadcom Limited. The new entity retained the ticker symbol AVGO, though.
4- TransDigm Group Inc, 2,065%
Headquartered in Cleveland, Ohio, TransDigm Group Inc has carved out a profitable niche for itself in the aerospace and defense sector. The company makes highly specialized components such as mechanical actuators and ignition systems for the aerospace industry. The company was established in 1993, and it has made a series of acquisitions since its inception.
3- Abiomed Inc, 2,121%
Besides Netflix, Abiomed is the only company that has been among the top 10 best performing stocks for three of the last ten years. The stock has delivered cumulative return of 2,121% over the past decade. That's despite its stock price falling from the September 2018 high of $450 to $189 on December 5, 2019. It makes medical implant devices such as the AbioCor artificial heart and Impella heart pumps.
2- MarketAxess Holdings Inc, 3,182%
MarketAxess is not a household name in the US, but it's the second-best performing stock of the past decade. MarketAxess is an institutional marketplace for trading bonds. The company's revenue and profits have been growing steadily at over 25% on an annualized basis. The company was listed on the Nasdaq in 2005.
1- Netflix Inc, 3,767%
According to MarketWatch, Netflix is the best performing stock of the past decade. The stock has gained a staggering 3,767%, which translates to a CAGR of 44.1%. So far, Netflix has been the undisputed leader in the online video streaming business. But the next decade could prove challenging for the company amid growing competition from Amazon Prime Video, Disney Plus, Apple TV Plus, and HBO Max.