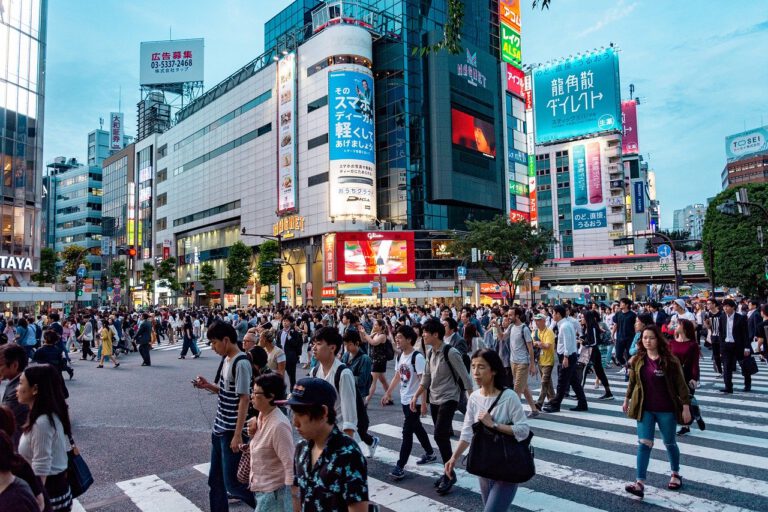 8 months away from the Tokyo Olympics and Paralympics, Japan's economy is in great shape. A recent "Short-Term Economy Watch" survey by the Bank of Japan showed the highest level of confidence in the country since 1991. The population's satisfaction with its standard of living is also at a historical high: 73.8% of Japanese considered themselves satisfied, according to annual survey conducted by the Prime Minister's Office in 2017.
Japan is currently experiencing its second largest economic expansion since the end of World War II. In 2018, Japan's real gross domestic product grew by 1.7%. Although this growth is modest compared to other Asian economies, Japan's stable recovery has created confidence in businesses and consumers.
Such favorable economic environment is in part due to Japan's economic, political, and social stability. In recent years, to fuel investment in Japan, the government has offered tax, productivity, and other business incentives to support foreign and foreign-affiliated companies. Politically, current Prime Minister Shinzo Abe has been Japan's longest serving prime minister and is a strong advocate for global business and trade. Furthermore, the country continues to build and upgrade its infrastructure in preparation for the Tokyo Olympics and Paralympics in 2020.
Fund Manager Profile: Kris Sidial Of Tail Risk Fund Ambrus Group
A decade ago, no one talked about tail risk hedge funds, which were a minuscule niche of the market. However, today many large investors, including pension funds and other institutions, have mandates that require the inclusion of tail risk protection. In a recent interview with ValueWalk, Kris Sidial of tail risk fund Ambrus Group, a Read More
Japan's upward trending economy and positive economic environment has led to an increase in foreign investment in the past decade. Just last year, Japan's stock market performance on the Nikkei index reached a 26-year high.
In the medium to long-term, Japan offers some significant opportunities for foreign investment. For example, the country's aging population has created a whole new market surrounding the 'silver economy', such as opportunities in healthcare, medical equipment, wellness, and related technologies.
Other sizeable markets include software and auto industries. With autonomous cars setting the tone for the future, Japan, as one of the most prominent auto manufacturing countries in the world, will inevitably see a shift towards incorporating Machine Learning and Artificial Intelligence to develop a newer set of auto manufacturing processes.
However, to successfully penetrate Japanese markets, foreign companies must go beyond understanding the country's business laws and regulations. They must also make considerable efforts to appeal to Japanese culture by creating a shared experience through language.
Tokyo Olympics and Paralympics to drive the Japanese economy?
Using software as an example, it is very important that the products made available to Japanese users are properly translated – otherwise the acceptance will be nothing short of lacking.
However, a haste translation done on platforms like Google Translate will unlikely suffice, especially with a language and cultural that is so far removed from typical Western norms. In addition, different industries have varied technical terminology that cannot be accurately translated with a one-sized-fits-all solution.
Stepes offers on-demand Japanese translation services, which are important for businesses to ensure that their marketing, legal, and product localization needs are met. All of these topics can make the difference on how well a business adapts to the country, and also be decisive on how well the natives receive the businesses and their products.
As Japan's economy continues to grow steadily and offer major investment incentives, foreign companies should definitely take advantage of this opportunity to be a part of and reap the benefits of this prosperous, third-largest economy in the world.