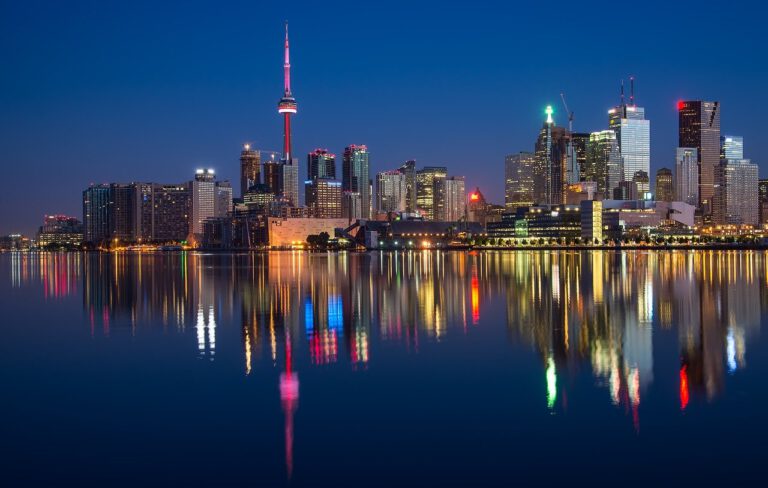 With a GDP of more than $21 trillion, the U.S. accounts for about one-fourth of the global economy. Because of its GDP size, the U.S. is home to some of the biggest cities in the world in terms of financial clout. The GDP size of some of these cities is comparable to some of the biggest countries in the world. Discussed below are the ten biggest U.S. cities by GDP.
Q3 2020 hedge fund letters, conferences and more
Ten biggest U.S. cities by GDP
Our list of the ten biggest U.S. cities by GDP is based on the 2018 data from the U.S. Bureau of Economic Analysis. Following are the ten biggest U.S. cities by GDP:
Qualivian Investment Partners October 2022 Performance Update
Qualivian Investment Partners performance update for the month ended October 31, 2022. Q3 2022 hedge fund letters, conferences and more Dear Friends of the Fund, Please find our October 2022 performance report below for your review. Qualivian reached its four year track record in December 2021.  We are actively weighing investment proposals. Starting in November 2019, we Read More
Atlanta ($397 billion)
Atlanta metro area (Atlanta-Sandy Springs-Alpharetta) is the ninth biggest metropolitan area in the U.S. by population. The fastest-growing segments in Atlanta are information, professional and business services, trade and finance, insurance, real estate, rental and leasing. Atlanta and Tokyo roughly have the same amount of land, but Tokyo has over 40 million people, while Atlanta's population is over 7.5 million. The GDP size of Atlanta is similar to Nigeria.
Philadelphia ($444 billion)
Philadelphia metro area (Philadelphia-Camden-Wilmington) is headquarters to five Fortune 1000 companies. Also, it is home to the Philadelphia Stock Exchange, and is the fourth largest media market, as per Nielsen Media Research. Philadelphia has one of the biggest health education and research centers in the U.S. Financial activities are its largest sector, but lately, the city has shifted focus to information technology and service-based economy. Its economy is of the size of Norway.
Boston ($464 billion)
Boston metro area (Boston-Cambridge-Newton) GDP rebounded from the depths of recession from 2009 to 2018, growing by about 27% during the period. Boston is the 21st most populous city in the U.S. It is now a growing center of scientific research. Also, it is among the first choice of students when it comes to colleges and universities for law, medicine, engineering and business. Its economy is similar in size to Iran.
Houston ($479 billion)
With a population of more than 7 million, it is America's fifth most populous metro area. This metro area (Houston-The Woodlands-Sugar Land) is also the most racially and ethnically diverse in the U.S. Some of the major business clusters in the region are aerospace and aviation, chemicals, energy, financial services, and more. Major employers in the region are Anadarko Energy, Bayer Corporation, Chevron, ConocoPhillips and more. Its economy is similar in size to Austria.
Dallas ($513 billion)
Dallas metro area (Dallas-Fort Worth-Arlington) is home to some of the biggest names in the financial services, telecommunications, and manufacturing segment, including A&T, Verizon, Ericsson, Nokia, Texas Instruments and more. A report nonprofit Walton Family Foundation last year, declared Dallas-Fort Worth-Arlington as one of the most economically dynamic metro areas in the U.S. The Dallas-Fort Worth region created about 116,400 new jobs in 2018. Its economy is similar in size to Argentina.
Washington ($541 billion)
It is one of the most affluent and educated metropolitan areas in the U.S. This region (Washington-Arlington-Alexandria) has the highest percentage of college graduates among the U.S. metropolitan areas. The area has more than 100 academic institutions that operate programs and degrees that help to attract, educate, as well as retain special talent. Also, it is home to fifteen Fortune 500 companies. Its economy is similar in size to Belgium.
San Francisco ($549 billion)
San Francisco metro area (San Francisco-Oakland-Berkeley) was ranked first in the 2020 Best-Performing Cities Index released by the Milken Institute earlier this year. The regions' robust wage growth, capacity for innovation, and unparalleled ecosystem helped it to beat other large U.S. cities. Last year, it was named the most expensive metropolitan area in the country by 24/7 Wall Street, a financial news company. Its economy is similar in size to Sweden.
Chicago ($689 billion)
Chicago Metropolitan Area (Chicago-Naperville-Elgin) is home to 36 Fortune 500 companies. The region is a transportation and distribution center. Industries, such as financial trading & services, food processing, manufacturing, printing, publishing, insurance and transportation, help to strengthen Chicago's economy. Chicago is home to one of the Federal Reserve Banks and five major financial exchanges. Its economy is similar in size to Switzerland.
Los Angeles ($1 trillion)
Los Angeles metro Area (Los Angeles-Long Beach-Anaheim) is among the most dynamic economies globally. LA is also the second largest city in America, next only to New York. Even though it is second in terms of GDP, it ranks low in terms of median household income. Its median household income ($67,418 in 2019) is less than the median household income of the U.S. ($68,703). Its economy is similar in size to Indonesia.
New York ($1.8 trillion)
New York metro area (New York-Newark-Jersey City) is among the most powerful economic zones. It is home to the NYSE (New York Stock Exchange) and NASDAQ, the two largest stock exchanges in the world. Also, New York City is the richest city in the world. Finance, insurance, health care, real estate and high technology are significant contributors to New York's economy. Its economy is similar in size to Canada.