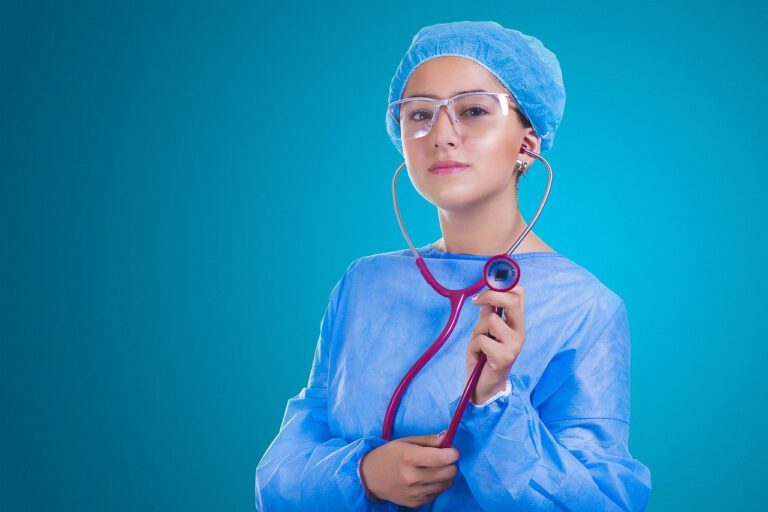 Biotech companies use biology and technology to come up with drugs and other healthcare products to treat diseases and medical conditions. The companies in this industry primarily deal in bioengineering, gene therapy, genetics, applied immunology and genetic engineering. Specifically, the objective of biotech companies is to reduce rates of infectious diseases, develop better equipment to detect diseases earlier and more. They are a good investment option as well. Detailed below are the top ten biggest biotech companies.
Q4 2020 hedge fund letters, conferences and more
Top Ten Biggest Biotech Companies
Our list of the ten biggest biotech companies is based on their market cap (as of March 11, 2021). Following are the top ten biggest biotech companies:
Jim Chanos Unveils Lastest Short As Fund Manager Bets On Further Market Declines
Jim Chanos has a new short target in his sights. Earlier this week, the hedge fund manager disclosed that he is betting against "legacy" data centers that face growing competition from the trio of technology giants, which have previously been their biggest customers. The fund manager, who is best known for his winning bet against Read More
Genmab A/S ($21.05 billion)
Founded in 1999, this Denmark based company develops human antibody therapeutics for the treatment of cancer and other diseases. Genmab's product pipeline includes daratumumab (marketed as DARZALEX), teprotumumab-trbw (marketed as TEPEZZA), and ofatumumab, (marketed as Arzerra). Its stock is trading around $330, and is down almost 21% YTD. Genmab has its headquarters in Copenhagen with sites in Utrecht (Netherlands), Princeton (New Jersey), and Tokyo (Japan).
BioNTech SE ($24.70 billion)
Founded in 2008, this German-based company operates as a clinical-stage biotechnology company. BioNTech operates through two business units – Biotech Business and External Services. The Biotech Business includes Clinical, Technology Platform and Manufacturing segments, while the other segment deals in activities related to the sale of diagnostic products, peptides, retroviral vectors for clinical supply and more. BioNTech stock is trading around $100, and is up almost 26% YTD.
Seagen Inc. ($27.73 billion)
Founded in 1977, this U.S. company focuses on developing and commercializing monoclonal antibody-based therapies for the treatment of cancer. It is an industry leader in antibody-drug conjugates or ADCs, and its products include Adcetris and Padcev. Seagen's stock is currently trading around $150, and is down over 12% YTD.  As per the company, it is dedicated "to improving patient outcomes through advanced antibody-drug conjugate technology designed to deliver cell-killing agents directly to tumor cells."
BeiGene Ltd. ($28.31 billion)
Founded in 2010, it is a Chinese commercial-stage biopharmaceutical company. The company focuses on discovering, developing, manufacturing and commercializing molecularly targeted and immuno-oncology drugs for treating cancer. As per the company, it presently markets two oncology products (discovered internally) – anti-PD-1 antibody tislelizumab in China and BTK inhibitor BRUKINSA (zanubrutinib) in the U.S. and China. BeiGene stock is trading around $320 and is up over 23% YTD.
Royalty Pharma PLC ($28.07 billion)
Founded in 1996, this U.S. company invests in marketed and late-stage biopharmaceutical products. The company has seen robust growth through the acquisition of revenue producing intellectual property. Royalty Pharma doesn't develop, produce or market products, rather it acquires attractive intellectual property. The company's stock is trading around $47, and is down almost 6% YTD. Royalty Pharma has its headquarters in New York.
Alexion Pharmaceuticals Inc. ($33.74 billion)
Founded in 1992, this U.S. company develops and markets immunoregulatory drugs that treat cardiovascular and autoimmune diseases. The company's product portfolio includes ultomiris, soliris, strensiq and kanuma. Alexion stock is currently trading around $150, and is down 3% YTD. It is headquartered in Boston, MA, and its EMEA headquarters is in Zürich, Switzerland while its global supply chain and operations headquarters is in Ireland.
Regeneron Pharmaceuticals Inc. ($50.13 billion)
Founded in 1988, this U.S. company develops treatments for eye diseases, cancer, cardiovascular diseases, infectious diseases and allergic and inflammatory issues. It aims to conduct one of the largest gene sequencing operations worldwide through its Regeneron Genetics Center. Some of its popular brands are Praluent, Kevzara, Libtayo, ZALTRAP, EYLEA, Dupixent and ARCALYST. Regeneron Pharmaceuticals stock is trading around $470, and is down almost 3% YTD.
Moderna Inc. ($51.92 billion)
Founded in 2010, this Cambridge, Massachusetts based company develops drugs and vaccine technologies on the basis of messenger ribonucleic acid (mRNA). The company's product pipeline includes localized regenerative therapeutics, systemic intracellular therapeutics, cancer vaccines, systemic secreted therapeutics, prophylactic vaccines, and intratumoral immuno-oncology. Moderna stock is currently trading around $136, and is up over 34% YTD.
Vertex Pharmaceuticals Inc. ($55.17 billion)
Founded in 1989, this Boston based company develops drug treatments for cancer, neurological disorders, autoimmune diseases, cystic fibrosis and others. Vertex claims to be the first company to develop medicines to treat the underlying cause of cystic fibrosis (CF). Several publications, including Boston Business Journal, Science Magazine, the San Diego Business Journal and others, have consistently recognized Vertex as one of the industry's top places to work.
Novo Nordisk A/S ($166.15 billion)
Founded in 1923, this Danish company has production facilities in eight countries. Novo Nordisk is known for developing diabetes medication, growth hormone therapy and hormone replacement therapy. It operates in about 180 countries and employs more than 40,000 people globally. The company owns several popular brands, including NovoSeven, NovoEight, Levemir, NovoLog, Victoza and Novolin R. Its shares are trading around $70, and are up almost 3% YTD.
Updated on