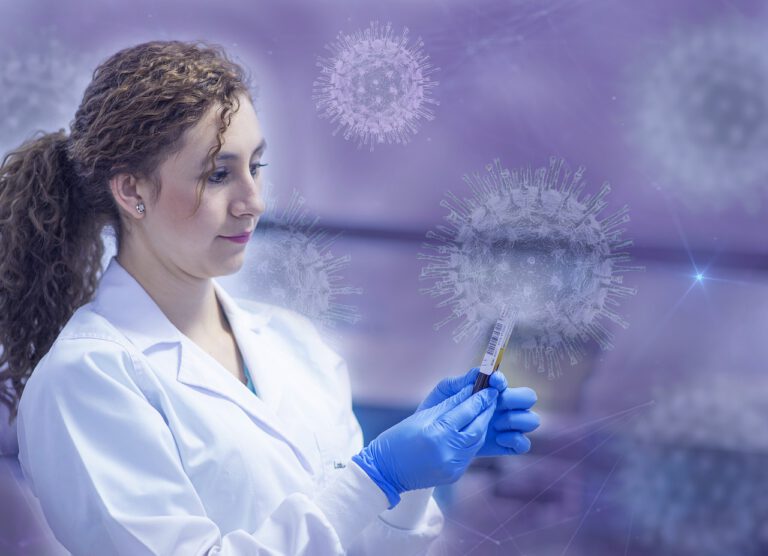 The biotech sector has received a lot of attention and hype lately because of the COVID-19 pandemic. The outbreak has highlighted the importance of science in advancing the course of humanity. Investors have been taking notice and are making investment choices. There has been a lot of activity in the biotech sector, most especially as the companies in this sector are directly involved in the race to finding a coronavirus cure. Healthcare stocks have soared as investors bet on a coronavirus vaccine.
Q2 2020 hedge fund letters, conferences and more
Boitech Sector Is Amongst The Best Performers
The sector has been one of the best performers of the U.S stock market, outperforming the broader market, and more than doubling its percentage points on YTD return on equity. This may be why some analysts refer to this turbulent time as the "golden period of biotechnology" – a period when scientific breakthroughs are opening up vistas of possibilities on how we understand, prevent and treat diseases This implies that the companies which would be most profitable would be those that have impacted our health the most.
Q3 2022 Hedge Fund Letters Database Now Live!
Q3 2022 hedge fund letters database is now up. See what stocks top hedge funds are selling, what they are buying, what positions they are hiring for, what their investment process is, their returns and much more! This page is updated frequently, VERY FREQUENTLY, daily, or sometimes multiple times a day. As we get new Read More
BioNTech And Others
The current noise going on in the biotech sector makes it is difficult to decipher which stocks have value for investors in the long term. It has been exacerbated by the fact that the sector tends to be one of the most volatile sectors in the market this year. Stocks in the sector have witnessed one of the most impressive rallies since market lows in March, and consequently massive sell-offs after investors were able to weigh the news. Stocks such as Gilead (NASDAQ:GILD), and Sorrento Therapeutics (NASDAQ:SRNE) have reached yearly highs after hyping results of their efforts towards producing a coronavirus treatment.
The market has reacted in different ways to the vaccine news, with each information having implications for not only bullish or bearish movements, but also long and short term holds. Based on the news and market sentiment, investors are rewarding or punishing companies working towards COVID treatments.
However, intelligent and experienced investors have used certain parameters to decide the best stocks to pick. Three of these parameters are hedge fund and institutional investor sentiment towards the stock, market performance, quarterly results and competitive advantage. With this in mind, let's take a look at the three biotech stocks poised for future market growth.
Moderna
Moderna Inc (NASDAQ:MRNA) is one of the fore-runners in the vaccine race, being the first company to enter human trials with its COVID-19 vaccine candidate known as mRNA-1273. The company is one of nine companies in late-stage testing of the COVID-19 vaccine and is already more than six weeks into its phase 3 clinical trial.
On August 11, Moderna entered into an agreement with the US government to supply 100 million doses of mRNA-1273 for $1.53B. This is in addition to a prior $955M investment to speed up the vaccine's approval process. The mRNA-1273 has entered the final stage of trial and is on track to be completed by this month.
The stock has returned 236.81% so far this year, and its revenue forecast for the next one year is upwards 60%. This may explain why there is an increasing number of hedge funds taking a bullish position on this stock. A total number of 37 hedge funds had the stock in their portfolios at the end of the second quarter of 2020. Definitely shares of Moderna will break the roof if the company wins the vaccine race.
Novavax
After losing close to 90% of its value last year, Novavax, Inc. (NASDAQ:NVAX) has rejuvenated itself this year, surging more than any biotech stock this year. Shares have risen as much as 2,160% this year alone. The company is a beneficiary of Operation Warp Speed (OWS) having been awarded a whopping $1.6 billion from the U.S. government to support research on its vaccine candidate NVX-CoV2373 including providing 100 million doses if it's successful vaccine in clinical testing. Novavax has also entered supply deals with several countries. The company's vaccine candidate NVX-CoV2373 performed well in a phase 1 study and drew positive responses from analysts.
Apart from the coronavirus vaccine, Novavax is also developing other products that would enable the company to maintain a competitive edge in a highly competitive sector. The company plans to pursue Food and Drug Administration approval of its vaccine, NanoFlu after late-stage study of the vaccine showed overwhelmingly positive results. If approved, NanoFlu could generate peak annual sales of the company to the tune of $1.7 billion.
Though the company is lagging in the vaccine race, (NVX-CoV2373 is in phase 2 of clinical trials), the recent set back with the trials of AstraZeneca (NYSE: AZN), which has been halted temporarily after a volunteer developed illness is a brief reminder that anyone can finish first in the vaccine race.
BioNTech
Another hot contestant for the coronavirus vaccine, BioNTech SE (NASDAQ:BNTX) is another biotech stock poised for upward momentum. The stock is darling of retail and mainstream investors. The share price of the company is already up by 80.6% in the last six months.
BioNTech's strategic partnership with Pfizer (NYSE: PFE) to execute its most ambitious project – vaccine candidate BNT162 - has seen the German biotechnology company sign deals with the U.S. and Japanese governments each of whom has requested more than 100 million doses of its candidate vaccine. The company also announced that they had finalized talks with the European Commission (EC), to supply 200 million doses of BNT162b2 to EU member states.
Apart from research into coronavirus vaccine, BioNTech also owns several properties that provide in vitro diagnostic testing devices in the biopharma sector. The company has a compelling pipeline of immunotherapies for various cancers in the research and development stage. Many analysts are quick to tie the company's prospects to its deal with Pfizer. This can be quite misleading. One area which has been overlooked by analysts is the knowledge transfer implications that pandemic has for BioNTech. The deal with Pfizer would develop the company's ability and expertise to produce future inoculations for infectious disease without outside assistance.
This means that after the hype of the coronavirus vaccine has fizzled out; BioNTech can still be profitable with the array of products in the pipeline and develop its knowledge resource and expertise. This no doubt places the stock for an upward surge in the market.
Conclusion
These stocks were chosen using parameters such as stock performance, product development, competitive edge and quarterly results. One common factor which the three stocks share is that they are all involved in finding the cure for the coronavirus. This is the single most influential factor in the sector's performance in recent times and could be the decider on how poised these stocks are for an upward trend.