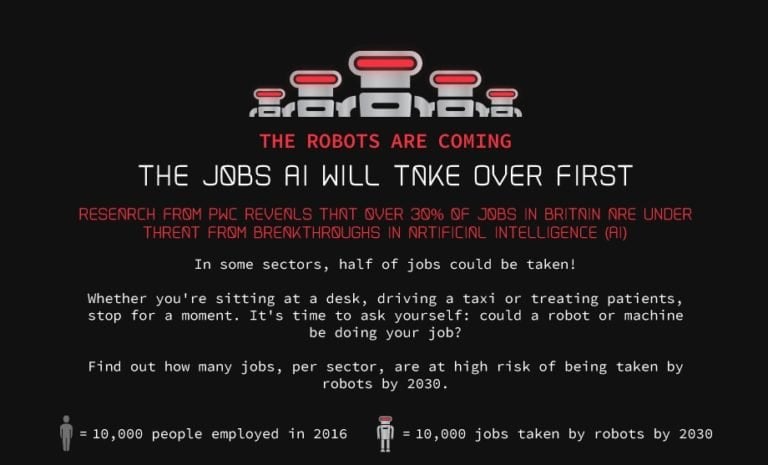 Finding the job you really want can be a difficult thing to do. There may be challenging stages to the application and interview process and other people with similar CVs going for the role, who you have to best in some way. It's rarely a case of turning up and saying you're the right guy for the job. So what happens when artificial intelligence is able to do your job? How will that affect things? It certainly won't make finding a good job any easier.
Q1 hedge fund letters, conference, scoops etc, Also read Lear Capital
Fund Manager Profile: Kris Sidial Of Tail Risk Fund Ambrus Group
A decade ago, no one talked about tail risk hedge funds, which were a minuscule niche of the market. However, today many large investors, including pension funds and other institutions, have mandates that require the inclusion of tail risk protection. In a recent interview with ValueWalk, Kris Sidial of tail risk fund Ambrus Group, a Read More
Artificial intelligence (or AI) is developing at an incredibly rapid rate and there are already numerous jobs that robots can do better than us. And it's not just menial roles that are under threat from the ever-advancing army of robot workers (which could just mean machines and devices rather than evil automatons - but who knows?!)
Here's a quick breakdown of some of the industries that are under threat from artificial intelligence and the percentage of jobs at risk in that sector by 2030:
Manufacturing - The manufacturing industry is already heavily reliant on technology but by 2030 an astounding 46% of roles currently done by humans could be taken over by AI.
Wholesale and retail trade - This is of course a huge business sector that employs huge numbers of people around the globe, but in less than 15 years 44% of workers could be replaced by AI.
Administrative and support services - A sizeable 37% of jobs in admin and support services are at risk from AI by 2030, despite the human aspect you might think is essential is many roles in this sector.
Transportation and storage - This is another industry that could suffer greatly from human job losses, as 56% of roles could be taken by robots.
Accommodation and food services - Hospitality jobs are all about human contact, or are they? Perhaps not so much, as 26% of jobs could be lost to AI in a decade and a half.
Take a look at the graphic to see the other industries at risk and to see how safe you are in your current position...