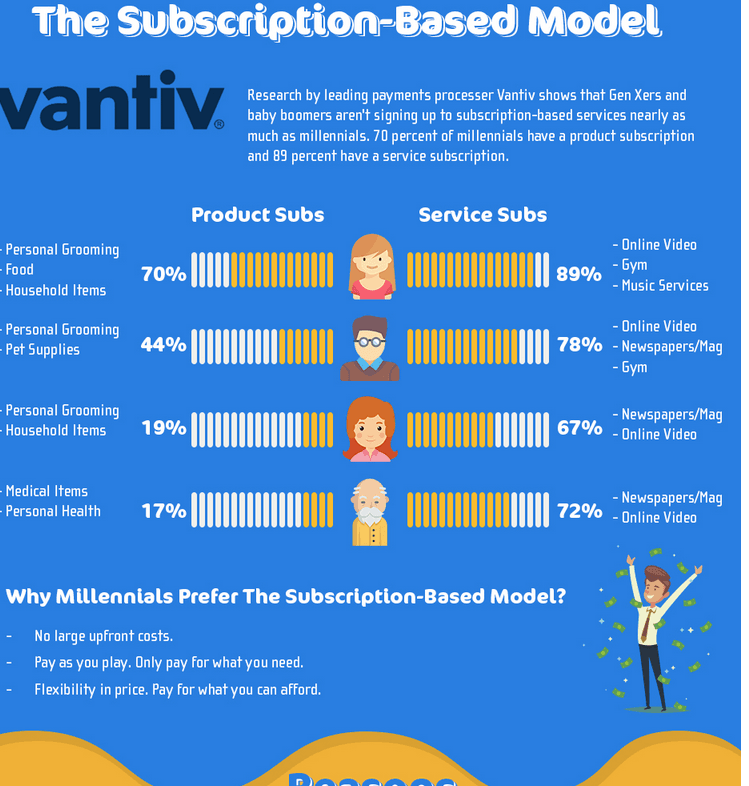 In the age of instant gratification, many entrepreneurs are reacting to consumer demands by establishing subscription-based business models. From wine to music, and from razors to snacks, they are now all items that businesses can provide through a pay-as-you-play concept.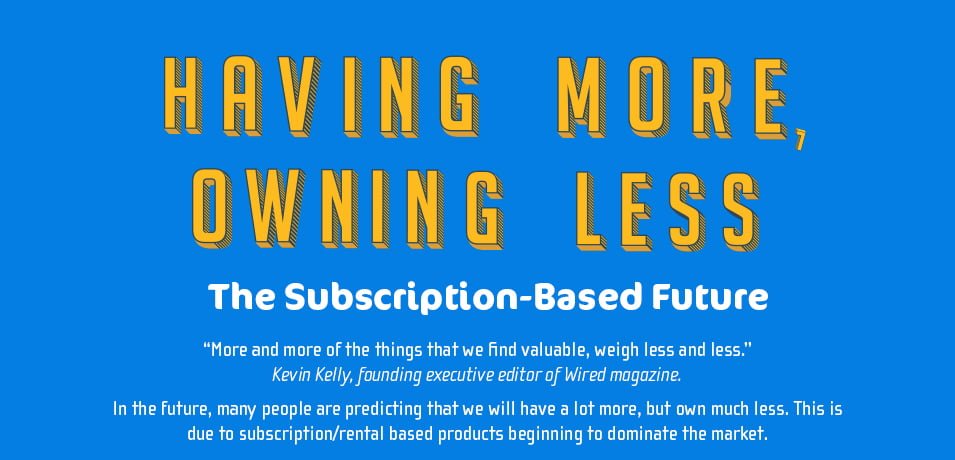 ValueWalk's October 2022 Hedge Fund Update: Haidar Capital Surges 225%
Welcome to our latest issue of ValueWalk's hedge fund update. Below subscribers can find an excerpt in text and the full issue in PDF format. Please send us your feedback! Featuring investors exit long-short hedge funds, the oil market is now "broken", and Haidar Capital surges 225%. Q2 2022 hedge fund letters, conferences and more
The majority of people today will have at least one subscription-based purchase, be it a magazine or newspaper or an online music store. The trend towards subscription-based sales has been growing exponentially over the last decade or so.
Music To Your Ears
The music industry was the first to see the potential of this type of purchasing power with online-streaming sites, such as Spotify,  iTunes, Tidal and Deezer, overall shifting the way people consume music. Instead of having to purchase individual CD's and vinyl's, people rapidly begun transitioning to these online-streaming sites.
By paying one monthly price, subscription-customers now have access to millions of songs from the palm of their hands. Not only is this a more cost-effective outcome for the consumer, but it has also allowed them to have more, for less.
The success of this business concept is clear when comparing statistics. Research from credit report experts Credit Angel shows that in 2012, only 18% of people used a music-streaming platform in comparison to 73% of people in 2017, which reflects the change in consumers' needs.
24/7 Entertainment
The subscription-based economy has also shifted the way we now consume TV shows and movies. With online-streaming sites such as Netflix and Amazon Prime giving subscribers access to thousands of TV shows and movies at one monthly price, the need for tangible DVDs is no more. Streaming of both music and movie content means that there is no need for any storage what so ever, with the added advantage of high speed internet giving instant access.
Credit Angel's research shows that in 2012 music streaming stood at roughly 18% however, by 2017 this had increased to 73%, whilst the download revenue had decreased from 70% to 23%, showing a massive change in customer needs.
Pay As Your Play
The success of the subscription-based entertainment industry is changing the way we consume lifestyle goods. With entrepreneurs realising the positives of running a 'pay as you play' business, they have begun to implement the concept into their own endeavours. Not only does this concept allow buyers to acquire what they need without having to regularly check out, they are also a great way of building brand loyalty and repeat business.
Subscription-Based Successes
One of the best examples of phenomenal success in switching to subscription-based services is Adobe, an American software supplier. They changed their marketing strategy in 2013 and increased their customer base by over 10 million in just four years.
In less than four years the Dollar Shave Club have reached revenues of more than $150 million using only subscription-based customers.
Convenience Is Key
Credit Angel's data shows that it's millennials that are most comfortable with this new way of shopping with over 70 % having a product subscription and almost 90% having a service subscription. These include all aspects of general household purchasing from personal grooming products to medical items and pet supplies.
It's thought that millennials are more comfortable with this style of shopping because it's convenient with no large upfront costs. It also offers flexibility in that you only pay for what you use, making it possible to plan ahead with your finances.
Find out more about how having more, but owning less can benefit you.