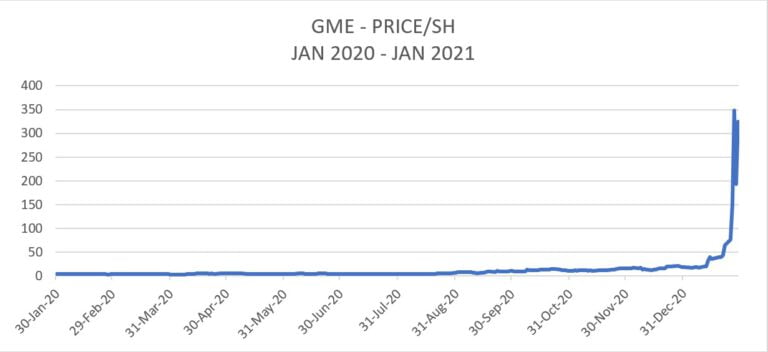 This is a blog post on the news surrounding a short position in Gamestop – this article is merely speculation (an educated guess) based on our thoughts and looking at some publicly available data. The below was submitted by a reader who wishes to remain anonymous.

We suspect that Melvin Capital was building a short position in GameStop Corp. (NYSE:GME) in 2Q and 3Q 2020 at around $10. At $10, versus a former trading range of $3 to $6, it implies a 100% return. (Sell at $10 and buy at $5).
Q4 2020 hedge fund letters, conferences and more
London Value Investor Conference 2022: Chris Hohn On Making Money And Saving The World
Chris Hohn the founder and manager of TCI Fund Management was the star speaker at this year's London Value Investor Conference, which took place on May 19th. The investor has earned himself a reputation for being one of the world's most successful hedge fund managers over the past few decades. TCI, which stands for The Read More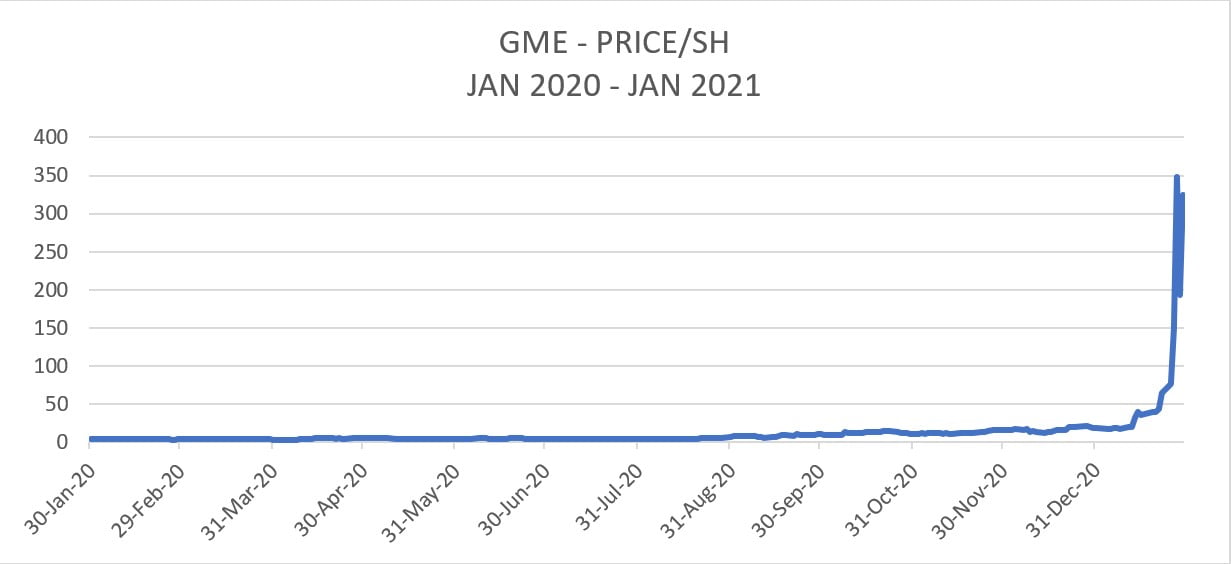 Short Position In GameStop
But volumes at this time are about 4 million per day.
As portfolio manager, I have an $11 billion fund, so to make it worth my while, it should be 1%. One percent of $11 billion is $110 million, and at an average short sale price of $13, that is about 8.461 million shares.
Based on average trading volumes of 7 million to 12 million shares and aiming to be less than 10% of volume, you're looking at accumulating this position over two weeks or so. Imagine posting a 500,000-share trade in a stock that trades 7 million a day. You would be very visible. You are doing this across many brokers.
This trade looks to have cost the fund 12%.
We can imagine the same thing happened with other stocks - AMC, BlackBerry, Bed, Bath and Beyond.
The overall market also trimmed 3% or so, with huge volatility during this time.
The portfolio manager was reported as having $11 billion in regulatory capital on the ADV. The latest filings with the SEC on the EDGAR database showed a market value of $20 billion in assets using this metric. They are 160% long... very leveraged.
It's eerily similar to long-term capital in 1998, which over-leveraged... into a total demise of the dotcom era.
Unwinding Position To Reduce Leverage And Margin Requirements
They had to unwind positions to reduce leverage and reduce their margin requirements.
Had Cohen and Citadel not ponied up cash, the Melvin Fund would probably have tripped their Reg T requirements, which would have frozen their trading. I imagine Cohen, Citadel and Goldman Sachs are all large CPs with exposure to Melvin.
I could imagine that some of these short exposures are in CFD swaps with the banks.
GameStop was a small-cap value stock.
Outstanding GameStop shares stood at around 70 million, and the float was around 45 million.
Why would they short 8 million shares of 45 million available? That's 20% of the market value.
This is poor risk management, lack of oversight and lack of process. It should have never gotten this big. It was not disciplined monitoring. The fund didn't understand the rest of the market or the options market ties to this position.
Melvin Capital's portfolio manager, Gabriel Plotkin, was an SAC trader who worked for Cohen. He was involved with the insider trading investigation.
Cohen seeded Plotkin's fund with $700 million and later added another $750 million.
I wonder if there was a wink and nod relationship following the SEC investigation into SAC between Cohen and Plotkin.
Updated on