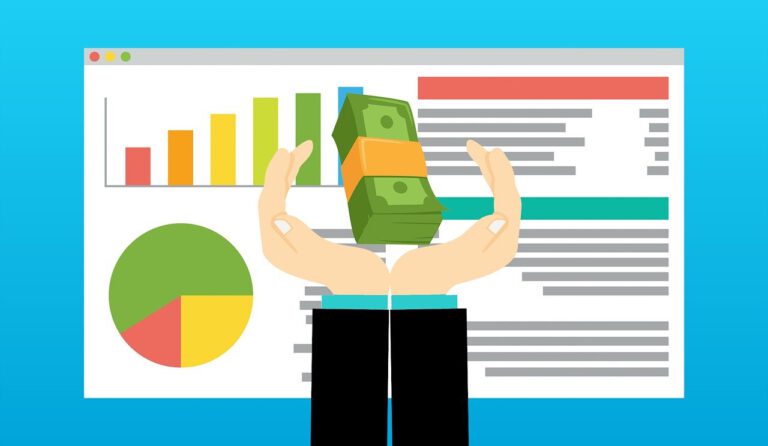 Commenting on AMC and GameStop making headlines and today's trading Gorilla Trades strategist Ken Berman said:

Q4 2020 hedge fund letters, conferences and more
The Pullback May Not Be Over
The way stocks gave back their gains in the second half of the session could mean that the pullback is not over. Despite today's gains, the major indices finished near their intraday highs, erasing a large chunk of the bounce, and with the VIX closing above 30 yet again, we might be in for a test of yesterday's lows soon.
This Is What Hedge Funds Will Need To Do To Succeed In The Long Term
Last year was a banner year for hedge funds in general, as the industry attracted $31 billion worth of net inflows, according to data from HFM. That total included a challenging fourth quarter, in which investors pulled more than $23 billion from hedge funds. HFM reported $12 billion in inflows for the first quarter following Read More
Wild trading continued at the level of the main sectors, with the strong snapback rally and corporate earnings impacting the market. Financials quickly recovered after suffering throughout Wednesday, as Mastercard's bullish earnings and the bounce in Treasury yields helped the sector. Cyclical issues, in general, performed well, and even though the late-session selloff had an effect on them too, industrials and materials were among the strongest issues. Consumer-related stocks notably lagged behind amid the stimulus-related uncertainty, and since defensive issues fared well, delivering a short-term warning for bulls.
GameStop and AMC Made Headlines
GameStop and AMC made headlines yet again today, as insanely volatile trading continued amid the industry-wide outrage surrounding the short squeeze in the most-shorted issues. Brokerages limited the trading in the most-affected names, which decision was criticized heavily too, and a lot of smaller traders got burned during today's roller-coaster ride. GameStop traded as high as $480 per share and as low as $115 today, just to finish the day near $233, well describing the extent of the trading frenzy.
Despite today's losses, yesterday's tech earnings were far from bearish, with Apple reporting very impressive holiday sales to close 2020. The firm's incredible cash pile continued to grow as well, and Tesla also looks to be on track to leave behind its cash-strapped period. Facebook, on the other hand, continues to lose users, and the company warned about a possible Apple-inflicted hit to its ad-revenues. That said, Facebook still beat expectations on its bottom line, and the tech sector is still likely to set the pace for the broader market in 2021.
Another Busy Day Of Domestic Economic Releases
The week will end another busy day of domestic economic releases and the overnight session will also be packed with crucial European indicators, such as the German and French GDP prints. The Core PCE Price Index, the Chicago PMI, personal income, and pending home sales will all be closely watched, but personal spending will likely have the biggest impact on markets. Retail sales have been disappointing for two months in a row, and in light of today's weakness, consumer-related stocks could use a positive surprise.
The VIX had two crazy sessions in a row, and even though the fear gauge finished nearly 20% lower today it remains well above its recent range. From a technical perspective, the VIX's 200-day moving average could be in focus in the coming days, and the measure already acted as support today, marking the top for the major indices. The index closed the day right at 30, with its 200-day moving average being at 27.5, and until the VIX stays above that level, the bullish short-term will remain in danger.   While most tech giants suffered losses today, Microsoft (MSFT, +2.6%) hit yet another new all-time high, extending its post-earnings rally. The firm's market capitalization got close to $1.8 trillion for the first time ever, and it is now well clear of Amazon in the race for the most valuable company's crown. Apple is still ahead of the pack by a wide margin, but if the post-earnings moves are any indication, Microsoft could close the gap significantly in the coming months, powered by the firm's mighty cloud segment. Stay tuned!
Headlines
Stocks roared back in early trading following yesterday's bloodbath, but the major indices sold off sharply into the close
Tech giants Apple (AAPL, -3.5%) Tesla (TSLA, -3.3%), and Facebook (FB, -2.6%) all finished deep in the red after reporting earnings yesterday afternoon
The Volatility Index (VIX, -19%) closed above the 30 level once again but it remained well below yesterday's highs as the market stabilized slightly
Gamestop (GME, -44% ) and AMC (AMC, -57%) remained at the center of attention, finishing sharply lower following another crazy session
Treasury yields finished higher as safe-haven flows reversed but nervous trading could continue in the coming days
Market Wrap
| | | | | | |
| --- | --- | --- | --- | --- | --- |
| Index | G/L | Current level | Year-to-date | 50-day | 200-day |
| Dow | 300 | 30,603 | 0.0% | 30,317 | 27,547 |
| Nasdaq | 67 | 13,337 | 3.5% | 12,698 | 11,018 |
| S&P 500 | 37 | 3,787 | 0.8% | 3,714 | 3,345 |
| Russell 2000 | -2 | 2,107 | 6.8% | 1,965 | 1,594 |
Advancing issues outnumbered decliners by a 2-to-1 ratio on the NYSE today, with 31 stocks hitting new 52-week highs and no stocks hitting new 52-week lows, while volume was slightly well above average.
Price Action Gauge ******** (reading for 01/28: 52)
The major indices all finished higher today, but small-caps showed weakness yet again, and that, together with the broad late-session dip continues to warrant caution for bulls.
Oversold/Overbought Gauge ******** (reading for 01/28: 51 Color: green)
While the large-cap benchmarks are still in overbought according to the most reliable momentum measures, the indicators are headed lower and the indices could be back in neutral territory as soon as next week.
Updated on