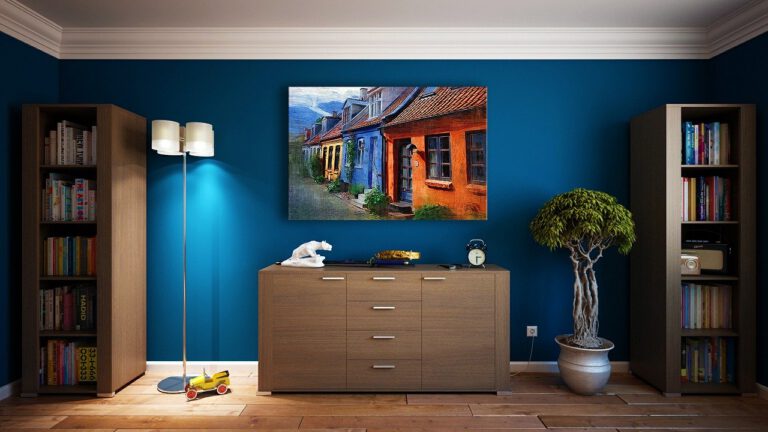 If you're looking for a place to stay but don't want to set down permanent roots, an apartment can be an excellent option. After all, many renters have a much easier time making ends meet to pay rent as opposed to dealing with a mortgage and property taxes each year. Plus, renters get to take advantage of any utility costs included in their rent — and have a landlord or super to cover things like leaks or electrical issues.
Q2 2020 hedge fund letters, conferences and more
That being said, many people don't consider the benefits of renting fully furnished apartments. Companies like Hello Landing are perfect for finding high-quality rentals that come with stylish furniture as well as all of the essentials you could ever need. Here are just five of the benefits of renting a furnished apartment.
Fund Manager Profile: Kris Sidial Of Tail Risk Fund Ambrus Group
A decade ago, no one talked about tail risk hedge funds, which were a minuscule niche of the market. However, today many large investors, including pension funds and other institutions, have mandates that require the inclusion of tail risk protection. In a recent interview with ValueWalk, Kris Sidial of tail risk fund Ambrus Group, a Read More
Furnished apartments are perfect for short- or long-term travelers.
If you'd rather not stay with friends or in a hotel when traveling around the country or abroad, a furnished apartment is a great solution. Especially if you're headed to another country for a few weeks, you may find that a hotel or Airbnb is a bit limiting. A furnished apartment, on the other hand, lets you add your own personal belongings while providing style and comfort during your stay. Whether you're traveling for a few weeks or a few months, knowing that you've got a place to call home away from home can give you the peace of mind to truly enjoy your trip.
Furnished apartments allow you to upgrade your style for less.
It's no secret that buying new furniture is expensive. Many times when people move, they also want to buy new things; however, that could make your move even more costly. The average apartment for one has a living room, bedroom, kitchen, dining area, and bathroom. Just furnishing the bathroom with a new shower curtain, bath mats, rugs, and a soap dispenser could cost a hundred dollars.
When you think about the price of entertainment units, coffee tables, couches, and dining tables, costs really add up. Especially if you have higher-end taste, choosing from one of many luxury apartments might be a much better option for you. In fact, you might pay less monthly for a furnished luxury apartment than you would for a living room set on your credit card — and the furniture will most likely be higher-end, too!
Furnished apartments cut down on moving costs considerably.
If you only have to bring a few of your personal belongings, moving becomes much easier, too. While a moving calculator can give you a more accurate reflection of your own circumstances, it's important to note that the average local move costs over $1,000, and the average long-distance move can be five times as much.
When you don't want to deal with that hassle, a furnished apartment is a welcome way to save money. Simply donate or sell your old items, knowing that you'll have luxury furnishings awaiting you in your new rental, including linens and other essentials!
Furnished apartments let your business hire better talent.
Business owners also love furnished apartments, since they allow them to cover moving costs for out-of-state hires much more easily. Corporate apartments in major cities offer employees an excellent perk when signing on as new hires with a business, eliminating their own costs, and improving their quality of life. Best of all, companies like Landing even let tenants switch to a different Landing apartment with only 30 days' notice, so if you need to transfer an employee from San Antonio to Chicago, you can do so with ease.
Furnished apartments are great for those living abroad.
If you're a professor or student who splits their time between two countries, you'll also love living in furnished apartments, since it lets you have two homes without worrying about the cost of maintaining both. That could mean that you rent one residence and live with family outside of school. Or, maybe you're just happy to avoid the cost of buying furniture for a home in a city you'll only be in for your four-year degree. For flexibility and comfort, it's hard to go wrong with an all-inclusive furnished apartment.