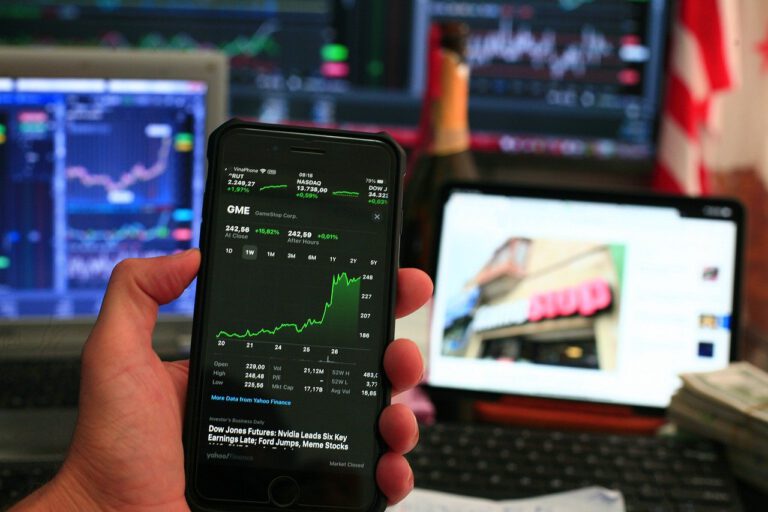 Choosing the right broker is the first step towards becoming a successful trader. With numerous novice investors partaking in equity trading, the demand for full-commission brokers that provide investment advice is on the rise. Moreover, with a large number of start-ups going public owing to the bullish markets, broker-resellers are gaining traction as well.
Q1 2021 hedge fund letters, conferences and more
Brokers are highly regulated by federal and non-governmental agencies such as Financial Industry Regulatory Authority (FINRA) in the United States and Financial Conduct Authority (FCA) in the United Kingdom.  However, broker scams and fraud are quite common, particularly among amateur traders, as they don't fully comprehend all the trades on their accounts.
Bedford Park Opportunities Fund Q2 Letter: Long Converge Technology Solutions
The Bedford Park Opportunities Fund returned 13.5% net of all fees and expenses in the second quarter of 2021, bringing its year-to-date return to 27.6%. Q2 2021 hedge fund letters, conferences and more   In the fund's second-quarter investor letter, which ValueWalk has been able to review, Jordan Zinberg, the President and CEO of Bedford Read More
For example, churning is one of the most frequent broker scams reported, where brokers engage in excessive trading to increase the commission charges. Also, in this age of digitization, online scams and phishing activities, misappropriation of funds are fairly common.
Broker Selection Checklist
Conducting due research before selecting your broker can go a long way toward becoming a successful stock trader. To select the ideal broker in a sea of thousands, investors should also make sure that their investment strategies are perfectly aligned. Here, we look at a few factors you can consider to avoid broker fraud.
Verify Registration
Stockbrokers are, by law, required to be registered with a domestic financial regulatory body in order to sell securities to retail and institutional investors. In the United States, FINRA and Securities Exchange Commission (SEC) jointly oversee and regulate brokers, while FCA keeps track of brokers in the United Kingdom.
Before selecting a broker to handle and execute your trades, it is advisable to verify the credentials of your preferred broker online. Most financial regulatory bodies maintain an online platform wherein investors can cross-check their broker's authenticity by entering their registration or license number.
Check Market Reputation
Arguably one of the most important steps for choosing an ideal broker is to gauge their goodwill and market standing. Here you can consider using objective review platforms  in order to make an informed decision.
Investimonials is among the most popular review platforms, wherein users can provide feedback regarding their brokers. The third-party design of the website allows traders to rate their experiences with stockbrokers, allowing readers to understand the pros and cons of the services provided.
Leveraging information from these portals should help you filter out platforms and identify the best stockbrokers after looking at customer reviews, interface feedback and the tools associated with each broker.
With brokerage houses and full-commission brokers investing heavily in advertising and other marketing services to boost their clientele, it is easy to get charmed by the outer appearance. However, a detailed insight from existing or past account holders can help amateurs comprehend the actual return on investment on such brokerage payments.
Beware of Penny Stockbrokers
Penny stock brokers are notoriously famous for their "pump and dump" schemes, under which they spread misleading and/or false information about a stock's growth potential. As novice investors begin picking up the stock, the prices of the same rise, during which the brokers sell their holdings at a profit. One of the most popular examples of this scheme is the illegal activities of Stratton Oakmont in the 1990s, on which the award-winning movie The Wolf of Wall Street is based.
Over-the-counter penny stocks are generally unregulated, making them highly risky and subject to illegal scams. Hence, brokers who actively advertise penny stocks are best avoided.
Consider Wrap Accounts
Most brokers earn a majority of their income through commissions charged for the execution and settlement of trades. Thus, they often engage in excessive trading or churning, to boost their commission charges. While technically not legal, the churning of funds is highly unethical, as it subjects client portfolios to undue risk, and often results in immense losses for investors. Moreover, such excessive trading might not be aligned with a particular client's investment goals.
Wrap accounts are designed to counter this risk, as brokers are entitled to a flat fee depending on the portfolio valuation. Such commission charges are typically paid annually. Given the capped commission amount, brokers only tend to trade when the markets are in favor, and not to increase their income. Moreover, the incentive-based fee structure motivates brokers to take investment decisions that would augment the total portfolio value.
Demand Fee Disclosure Statements and Avoid Direct Payments
Unethical brokers hide multiple fees and charges under fine print, which investors are generally not aware of at the time of registration. Depending on the magnitude of the hidden fees, investors might realize a lower percentage of overall profits generated. Demanding a comprehensive list of fees before entering into an agreement with a broker should help investors safeguard their financial interests. Moreover, investors should demand a fee disclosure statement at the end of every period, to make sure the total expenses are authentic.
Also, any payments should be made in the name of the brokerage firm rather than the broker directly, to avoid any misuse of funds.
Conclusion
Stock market investing is one of the most profitable forms of investment, incentivizing millions of amateurs worldwide to build long-term wealth. However, given the high risk-return correlation, stockbrokers play a huge role in the financial markets. Identifying legitimate brokers can help such beginners invest in trade in popular asset classes.