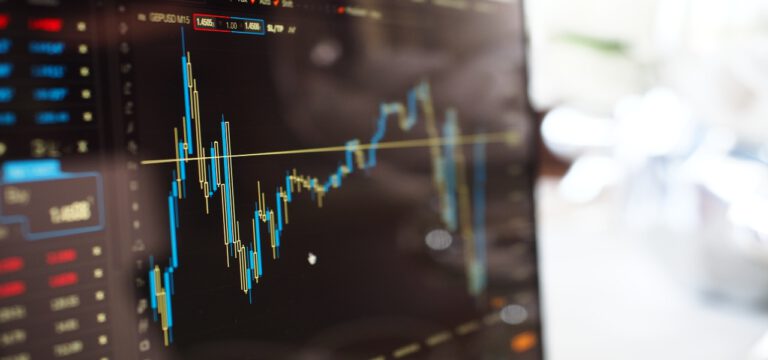 Healthcare insurance unicorn, Oscar Health (NYSE:OSCR), is expected to raise over $1 billion when it goes public on 3 March. The startup, co-founded by Josh Kushner and Mario Schlosser, revealed in its S-1/A registration form that it is looking to issue 30,350,920 shares at a price range of $32-34 per share. The company has reserved an additional 4,650,000 for its underwriters. Current shareholders are looking to offload another 649,080 shares. At the top of its price range, the company would raise $1.21 billion.

Q4 2020 hedge fund letters, conferences and more
After IPO, Oscar Health will have 197,037,445 Class A and B shares outstanding, or 201,687,445 if we include shares reserved for its underwriters. This implies a valuation of between $6.31 billion and $6.86 billion (higher share count, high-end of price range), at a price range of $32-34 per share and a share count of 201,687,445.
Connor Leonard Of IMC Explains: Here's What Value Investors Should Know About Moats
When it comes to value investing, one strategy that's often used is seeking out companies which have sizeable moats against competition. In a presentation for the Value Investing Club at Google earlier this year, Connor Leonard of the Investors Management Corporation explained two ways of looking at moats and how value investors can benefit from Read More
Founded in 2012, Oscar Health has already raised $1.6 billion in all its funding rounds. According to PitchBook, in March 2018, the New York based startup was valued at around $3.2 billion. That datapoint, via PitchBook, is dated. Since that time, the company has raised hundreds of millions of dollars, but a private valuation has not been publicly available.
Deeply Unprofitable Company
The tech-driven healthcare company has grown its membership at a spectacular rate, having emerged as a consequence of opportunities that arose from the enactment of the Affordable Care Act (ACA). At present, Oscar Health draws its membership from 18 states. Members, each of whom is guided by a care concierge, are made up from families, individuals and small businesses, to whom Oscar Health provides a range of insurance products. As of 31 January 2021, membership stood at 529,000, having grown at a 3-year compound annual growth rate of 59% from January 31 2017 to January 31 2021.
Yet, like many IPOs of late, the company has managed to combine high revenue growth with deep and growing unprofitability. Indeed, Oscar Health is a perennial loss-maker. This is especially troubling given that at a time when its competitors have become more profitable, the company widened it's losses from $261.2 million in 2019 to $406.8 million. The reason for this is that members deferred their visits to the doctor, due to the coronavirus pandemic, meaning that insurers had lower medical claims to deal with.
Equally troubling is that revenue growth has halted. Revenues declined somewhat from $488.2 million in 2019 to $462.8 million in 2020.
Added to this is that the company has an  accumulated deficit of $1.4 billion.
Oscar Health is Going Nowhere in the Medicare Advantage Market
Many analysts focus on broad membership growth without breaking that growth up into segments. When you look under the hood you see that 79% of the company's members purchased individual plans through the Health Insurance Marketplaces. This is where the growth is really happening. The company is struggling, however, to sell coverage to small businesses and seniors who are enrolled in Medicare Advantage. Medicare Advantage is a health insurance plan that provides members with Medicare benefits through private-sector health insurers. It also happens to be the company's biggest addressable market. Since entering the Medicare Advantage market in 2020, Oscar Health enrolled just 3,200 people
The company's troubles in the Medicare Advantage business go to the heart of what insurance is about: trust. Trust is usually signified through brand name recognition and reputation. In the Medicare Advantage market, the company is battling it out with giant insurers such as CVS Health -which owns Aetna -, Humana, and UnitedHealthcare, who have sterling reputations and incredible brand name recognition. The company, on the other hand, is largely unknown. Other startups, such as Alignment Healthcare, Bright Health, Clover Health, Devoted Health, and Oscar Health itself, have also struggled in the market. In total, startups have about 240,000 members, which is less than 1% of the total private plan market. There is not a single startup that has more than 100,000. Alignment and Clover are the closest to the 100,000 mark, with Alignment having 80,000 members and Clover, 64,461.
Medicare Advantage has grown tremendously. At present, 40% of people on Medicare are also enrolled in Medicare Advantage plans, in comparison with 25% a decade ago. These plans pay a fixed fee to the federal government in order to meet the healthcare needs of members.
Enrollment in Medicare Advantage was up 9% in January, year-over-year, reaching 26.6 million. A decade ago, Medicare Advantage had just 11.9 million members.
An ageing population has meant that the pool of people eligible for Medicare Advantage is growing all the time. Added to that, Medicare Advantage offers benefits that Medicare does not, such as dental coverage, fitness programs, and telehealth. Medicare Advantage is the future. To win, Oscar Health will have to spend aggressively to gain the brand name recognition it needs to compete with the big insurers. This would involve ensuring that its brand is widely recognized, its products and value proposition known and understood, and its word trusted. This implies that profitability is a long way off given the headstart that the big insurers have. In purchasing shares, an investor is gambling that the big insurers won't utilise this time to learn from startups such as Oscar Health and shut them out of the market. I don't think that's a gamble worth making.
Updated on