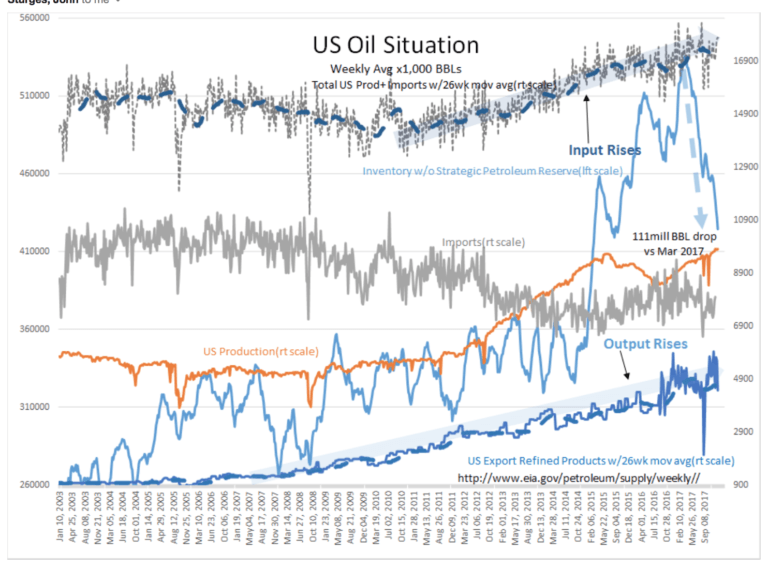 It's been a while but our DTO short is starting to pick up steam and work out like we thought it would.  We are currently up 24% in it and I am of the impression we have plenty more upside as oil prices ought to continue to climb. Even if they stall we will add to our gains as the flawed nature of the ETF will lead to decay in its price.
[REITs]
Bloomberg says the oil market is the tightest its been in 3 years
According To Jim Chanos, This Is The Biggest Story No One Is Talking About
When a liquidity crisis struck China's Evergrande Group in the summer of 2021, it shook the global markets. Debt payments by China's second-largest property developer by sales were estimated in the hundreds of billions of dollars, and the company missed several payments. Those missed payments led to downgrades by international ratings agencies, but the Chinese Read More
With oil over $61 we can expect more drilling to take place. More drilling means more oil must go through pipelines.  Good for WMB, KMI.
Oil inventories are down 111m barrels since the March 2017 inventory peak and falling rather steadily .