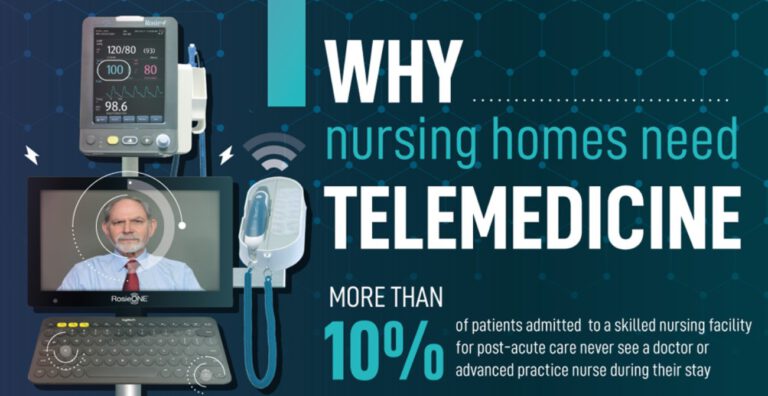 Telemedicine has taken off since the onset of the COVID pandemic in 2020. Many routine visits are now happening via telehealth visits rather than in person visits, and both doctors and patients seem to be mostly favorable toward these changes. The convenience and the streamlining of visits has allowed for better access to medical staff and has lowered administrative costs overall. While these newer methods have become very popular for hospitals, small doctors offices, and private practices, it's also important to allow these approaches to benefit telemedicine in nursing homes as well.
Q2 2021 hedge fund letters, conferences and more
Medical Staff Unable To Serve Patients
As we have seen throughout the pandemic, nursing homes are in great need of reform. Sadly, our most vulnerable citizens were hit the hardest by the pandemic, not only in regards to isolation, but also in regards to an inability for medical staff to serve them to meet their needs, despite staff working tirelessly to do so. In many cases, the access to medical professionals simply wasn't there.
Qualivian Investment Partners 2Q22 Investor Letter
Dear Friends of the Fund, Please find enclosed our Q2 2022 investor letter for your review.  Qualivian reached its four-year mark in December of 2021. We are actively weighing investment proposals. Please refer to our Q2 2022 investor letter for our performance and commentary on the second quarter of 2022. A fact sheet is 
Currently, more than 10% of patients admitted to a nursing home for post-acute care never see a doctor while in the facility's care. Unfortunately, these patients are 2x more likely to be rehospitalized or even to die within 30 days of their arrival. The median stay for post-acute patients who never see a doctor is just 11 days.
Patients who do see a doctor have to wait an average of 3.2 days in metropolitan areas, but up to 8.1 days in rural communities.
Many medical issues can be treated effectively in the nursing home if they are detected early. Acute issues, such as pneumonia, UTIs, and severe dehydration, as well chronic flare-ups of conditions like congestive heart failure, uncontrolled diabetes, and COPD, can all be treated in-house with early detection.
Telemedicine Can Improve Accessibility For Nursing Homes
Telemedicine is a huge component to making sure early detection and general medical treatments are available to every patient in a timely manner. Telemedicine means that every nursing home has access and ability to provide in-house care. It augments staff in large facilities to provide care 24/7. In rural facilities, it means access to physicians and APRNs even when the facility can't employ those staff on site.
Televisits with physicians, in cooperation with on site nursing staff, means that 83% of medical issues can be treated in the nursing home, and hospitalization due to acute encounters is reduced by 17%.
Telemedicine is helping to advance the medical community in every way. We must ensure that nursing homes and our elderly population are not left behind.

Infographic Source: TapestryHealth.com