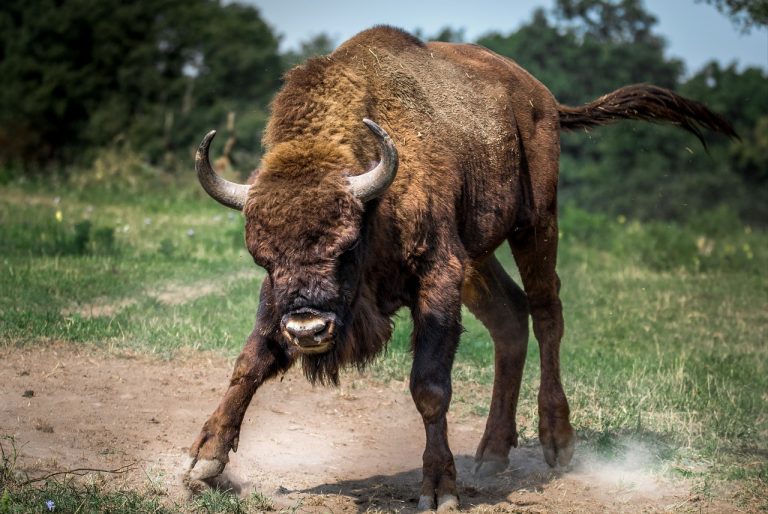 Logos LP commentary titled, "Get Out Or Go All In," discussing long-term positive returns, higher returns do not come without volatility, occasionally crash, what stocks perform better.
Stocks fell for a fifth straight day on Friday after the U.S. government released employment data that missed expectations by a large margin, adding to mounting concerns that the global economy may be slowing down.
Q4 hedge fund letters, conference, scoops etc
Fund Manager Profile: Kris Sidial Of Tail Risk Fund Ambrus Group
A decade ago, no one talked about tail risk hedge funds, which were a minuscule niche of the market. However, today many large investors, including pension funds and other institutions, have mandates that require the inclusion of tail risk protection. In a recent interview with ValueWalk, Kris Sidial of tail risk fund Ambrus Group, a Read More
The indexes posted their biggest weekly declines of the year. The major indexes all dropped more than 2 percent this week. The Nasdaq snapped a 10-week winning streak, while the Dow notched its second weekly decline of the year.
To put things in perspective, while the headline was that the S&P suffered its worst week in 2019, the index gave back 2.5% of the 19+% gain achieved during the recent rally.
The U.S. economy added just 20,000 jobs in last month, marking the weakest month of jobs creation since September 2017. Economists polled by Dow Jones expected a gain of 180,000.
The data come amid growing concerns about the global economy possibly slowing down. Data out of China showed its exports slumped 20.7 percent from a year earlier, far below analyst expectations and wiping out a surprise jump in January.
The weak data all come less than 24 hours after the European Central Bank slashed its growth forecasts for the euro zone and announced a new round of policy stimulus.
Our Take
The bears came out again this week screaming the usual platitudes they've been pushing since 2015: "The bull market is old and tired, the economic recovery has run its course, we are headed for a recession and the market's best days are behind us."
This may or may not be true, but it is important to remember that investors as humans have a tendency to think in terms of extremes. Things are "good" or they are "bad". You should be "in" the market or "out" of the market. Given this tendency, it is no surprise that most pundits will offer an insight that suggests "go all in" or "get out".
The reality is that much of the market's activity occupies a middle ground. Things are fine and there is no need for any extreme actions or reactions. Why?
Because there are no immutable rules that explain what is going on in the market. There are no physical laws at work in investing. The future is uncertain, vague, and random. Psychology dominates and therefore there are no laws only tendencies.
As such, instead of thinking in extremes which imply the existence of laws governing the market such as "when the yield curve inverts that means a recession is coming thus get out of equities" it is better to examine certain tendencies which can be associated with the stock market.
What tendencies can we observe? Nick Maggiulli points to several:
1) Stocks will provide long-term positive returns
The historical evidence illustrates that equity markets around the globe have provided long-term positive returns to investors.
The equity market has been in a bull market:
76% of the time since 1929.
80% of the time since 1940.
84% of the time since 1980.
The majority of the time, stocks mostly go up.
2) Higher returns do not come without volatility
You can put your money in stocks and sleep tight....but the reality is far more punishing. Most developed country stock markets from 1900-2018 experienced at least one an annual decline of at least 37%. Furthermore, in a recent article in Bloomberg which backtested a "God" portfolio (an equal-weight portfolio comprising the best 100 stocks in the Russell 1000 since the bottom of the financial crisis that would have returned nearly 20 times the benchmark) to the bottom of 2009 and found that even this portfolio fell behind the benchmark by as much as 10 percent for part of certain years and also plummeted more than 22 percent at certain points -- six percentage points more than largest drawdown for the S&P 500.
"If God is omnipotent, could he create a long-term active investment strategy fund that was so good that he could never get fired?" The conclusion was no. While long-term returns were obviously astounding, shorter stretches -- the ones by which fund managers are often judged -- were "abysmal."
Large crashes and volatility help explain why equities have a positive real long-term return. You are being compensated for taking risk. The compensation process simply requires patience.
3) Markets occasionally crash
Markets crash from time to time, but then they recover. Market crashes happen because of a rapid shift in investor psychology. Sometimes this shift is warranted but other times the market is oversold and a recovery becomes inevitable.
4) Cheap stocks and rising stocks tend to outperform the rest
Though stocks in aggregate tend to do well over the long run, cheap stocks (i.e. value) and rising stocks (i.e. momentum) tend to do even better. Although there is a lot of talk at present surrounding the relative "failure" of "classical" value strategies based on low price-to-book it is best to think of "value" as stocks trading at a discount to their intrinsic value.
Musings
This month we wish to highlight two pieces of news:
We see a unique opportunity in the markets at present. Please contact us for more information.
After receiving many requests, we have also decided to launch a 1 on 1 coaching service designed to help investors build their own custom equity portfolios. Please contact us for more information.
Charts of the Month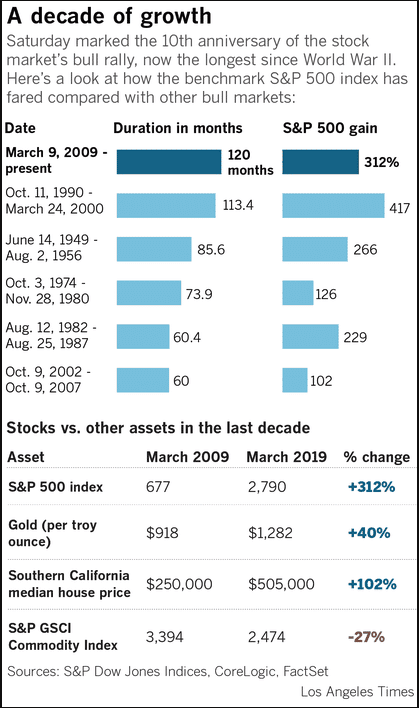 The majority of the time, stocks mostly go up more than pretty much everything else.
Logos LP February 2019 Performance
February 2019 Return: 3.03%
2019 YTD (February) Return: 8.41%
Trailing Twelve Month Return: -8.32%
CAGR since inception March 26, 2014: +13.46%
Thought of the Month
"There were a lot of questions today — people trying to figure out what the secret to life is, to a long and happy life: You don't have a lot of envy. You don't have a lot of resentment. You don't overspend your income. You stay cheerful in spite of your troubles. You deal with reliable people. And you do what you're supposed to do. And all these simple rules work so well to make your life better. And they're so trite." - Charles Munger
Articles and Ideas of Interest
Missed a Post? Here's the Last 5:
Can God Beat Dollar Cost Averaging?
2018 Meltdown and What to Think of 2019?
Market Cycles
The Art of the Deal
Mistakes Happen
Our best wishes for a fulfilling month,
Logos LP