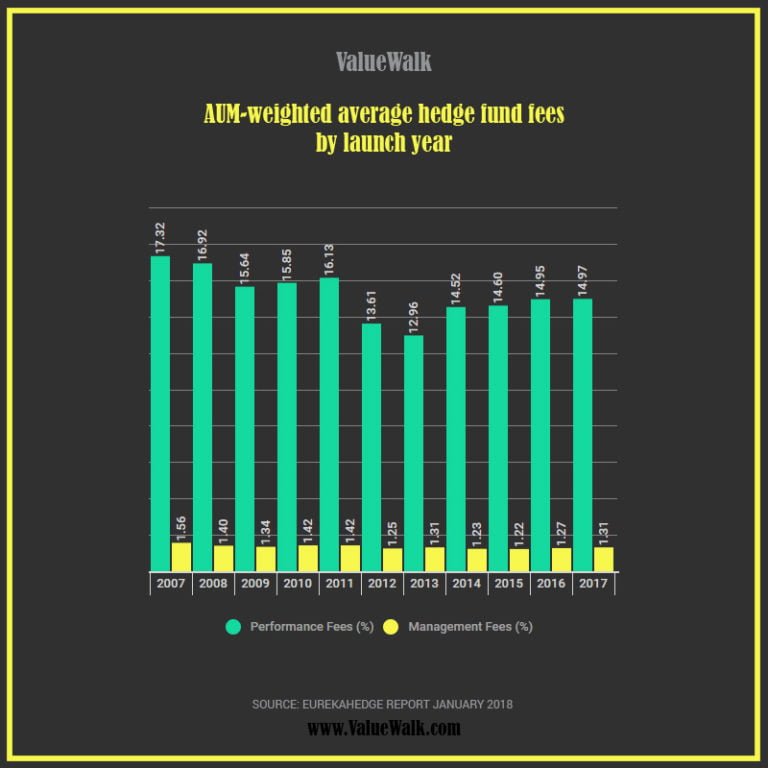 Locust Wood Capital's managing member Stephen J. Errico strikes a cautious note in his fourth quarter and full year letter to investors warning that, while the market can move higher from current levels "we need to be cognizant that's a lot of this good news is already priced in."
According to the January 23rd letter, a copy of which has been reviewed by ValueWalk, 2017 was yet another healthy year for Locust Wood.
Paul Tudor Jones Explains What He Learned From A Lifetime Of Studying Bubbles And Crashes
Gates Capital Management Reduces Risk After Rare Down Year [Exclusive]
Gates Capital Management's ECF Value Funds have a fantastic track record. The funds (full-name Excess Cash Flow Value Funds), which invest in an event-driven equity and credit strategy, have produced a 12.6% annualised return over the past 26 years. The funds added 7.7% overall in the second half of 2022, outperforming the 3.4% return for Read More
For the year, the secretive hedge fund produced a return of 13.4% net for partners. It returned 3.3% net for the fourth quarter. Since inception, Locust Wood has compounded investors capital at a rate of 10% per year "without taking any undue risk" according to the letter.
How does this performance compare to a benchmark? Errico prefers not to compare the firm's gains to any specific benchmark, stating in the letter that rather than choosing one to compare the firm against, at the end of the day, "you the investor should decide."
Since inception, Locust Wood has compounded every $1 million of investors capital into $4 million, and last year's return of 13.4% was a 54% return on an initial $1 million investment.
Short positions and hedges cost the firm 3.2% of performance in 2017, which was easily offset by longs which added 22.6% gross (although those hedges are probably paying off over the past few days). The best performers were Liberty Ventures and Abbott Laboratories which added 187 basis points and 141 basis points respectively.
Errico and team are focused on "special situations where the company can correct its mispricing on its own," and the portfolio reflects that. Some of the largest Holdings, including Liberty Ventures and Formula 1 are companies that have "idiosyncratic events" that could create a lot of value for shareholders, and even if the market correct substantially, individual efforts by these businesses will at least partially offset some of the declines.
As the team at Locust is on the lookout for unique situations, it is also on the lookout for stocks that may be overpriced "simply because they were being brought as yield substitutes." The firm is avoiding or even outright shorting these companies. It is also avoiding consensus longs such as the FANG group.
A new idea in the fund and one of the three profiled in the letter to investors is Davita Inc. This company is the most significant provider of dialysis in the US with a 30% market share, giving it a defensive income stream and one that will only grow as demand for dialysis services increases with an aging population. The company recently decided that it would exceed it's non-core managed care business selling it to United Healthcare for $4.9 billion.
According to Locust's letter, this sale with allow management to refocus on the more stable and predictable dialysis business and management has already stated that it will be using the extra cash to fund share buybacks. The funds should allow the group to buy back 20% of its outstanding stock over the next 18 months increasing earnings per share for 2018 by 39%. Tax reform could add another $0.75 to earnings per share implying the stock be worth $105 using a peer average multiple.
Operational
Higher treasury rates are not just hitting homeowners, but hedge fund managers. As the Locus Wood letter notes the hurdle rate for getting paid will now be higher:
Several years ago we instituted a a hurdle rate that we had to clear before we charged an incentive allocation fee. The hurdle rate is the rate of the 2‐year treasury on January 1st of that year or 2.5%, whichever is lower. In 2017 our hurdle was 1.24% and in 2018 the hurdle rate will increase to 1.88%.
Paging Jay Powell?
For more undervalued stock ideas, I highly recommend that you check out ValueWalk's exclusive magazine, Hidden Value Stocks.