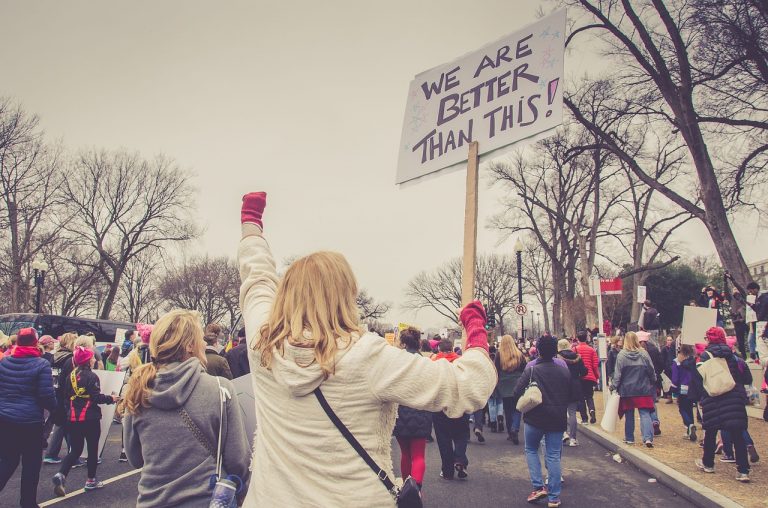 Civil Society, Global Brands, And Responsible Investors Demand Change in Turkmenistan
Washington, D.C.—May 23, 2019—Gaspar Matalaev and Turkmen.news (previously Alternative Turkmenistan News) were awarded the Labor Rights Defenders award for their work documenting state-sponsored forced labor conditions in Turkmenistan's cotton industry on Wednesday. More than 100,000 individuals around the world have signed a petition demanding the immediate release of Gaspar Matalaev. On May 22, protesters gathered in front of the Embassy of Turkmenistan to present the petition to the ambassador.
Q1 hedge fund letters, conference, scoops etc
Short-Seller Spruce Point Highlights Its Latest Canadian Consumer Short: Saputo
Reputed short-seller Spruce Point Capital Management released its latest short report this week. The firm is shorting Canadian dairy and grocery manufacturer Saputo. Spruce Point chief Ben Axler believes the company is entering a phase of declining growth and highlights the financial stress and growing challenges he sees it facing, not only in Canada but Read More
Matalaev, a labor rights activist with Turkmen.news, who had monitored and reported on the systematic use of forced adult and child labor in Turkmenistan during cotton harvesting, was arrested in October 2016, just two days after Turkmen.news published his extensive report on Turkmenistan's forced labor practices.
While in detention, Matalaev has been tortured by electric shock and held incommunicado. Throughout the investigation and trial, he did not have access to effective legal representation or to key files, information, and documents. The United Nations Working Group on Arbitrary Detentions ruled Matalaev's deprivation of liberty as arbitrary. Further, the Working Group notes "the appropriate remedy would be to release Mr. Matalaev immediately and accord him an enforceable right to compensation and other reparations, in accordance with international law."
"The Turkmen government has reaped huge profits off the cotton trade at the expense of Turkmen adults and even sometimes children, who are forced to manually harvest cotton each year at considerable risk. Additionally, civil society is severely repressed by the government, and the case of Gaspar Matalaev is just one example of that," stated Ruslan Myatiev, editor of Turkmen.news.
During the 2018 cotton harvest, the government of Turkmenistan forced tens of thousands of citizens to manually pick cotton. Due to the egregious violation of human rights in the Turkmen cotton sector, in May 2018, the U.S. Customs and Border Protection agency issued a Withhold Release Order stating the importation of "all Turkmenistan cotton or products produced in whole or in part with Turkmenistan cotton" could be prevented from entering the United States.
"Sourcing cotton from Turkmenistan results in legal, reputational, and economic risks to apparel and home goods brands. Due to this, we are seeing rapid support from brands and investors to take a stand against state-sponsored forced labor practices in the Turkmen cotton industry," said Patricia Jurewicz, founder of the Responsible Sourcing Network.
Reflecting these risks, 66 brands have taken a stand against the Turkmenistan government by signing the Turkmen Cotton Pledge and refusing to source cotton from Turkmenistan, and 80 investors with more than $722 billion assets under management have signed an investor statement. The investors state that it is critical for companies and industry associations to do their part to stop Turkmen cotton from entering their supply chains.
---
Cotton Campaign is a global coalition of human rights, labor, investor, and business organizations dedicated to eradicating child labor and forced labor in cotton production in Central Asia.
Responsible Sourcing Network is a U.S.-based NGO that champions human rights with vulnerable communities in the mining and harvesting of raw materials found in products we use every day.
Turkmen.news (previously Alternative Turkmenistan News) is a Netherlands-based NGO that is an independent news and human rights organization, founded in 2010, aiming to contribute to improving life for the people of Turkmenistan.