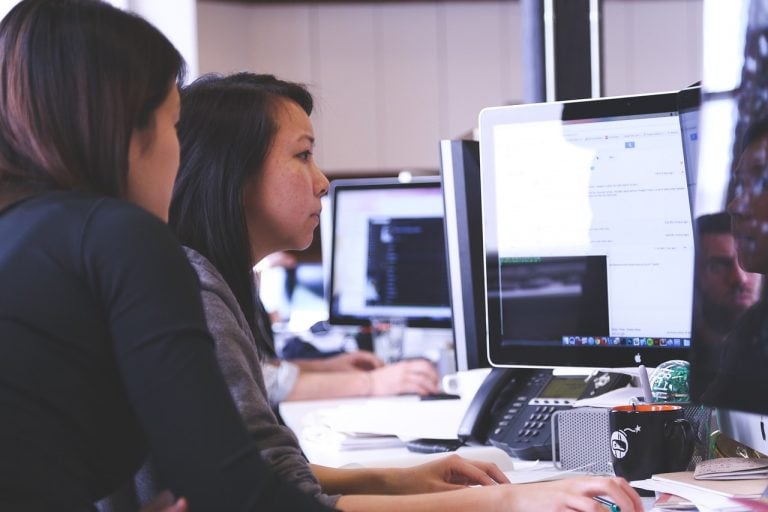 At first glance a marketing strategy is a reasonably simple thing, a formal plan that defines the way you're going to market your products or services, your goals and how you're going to reach them. But when you realise a marketing strategy can be tasked with anything from planning the next fortnight's campaigns to pinning down the next decade of activity, things start to look a whole lot more complex. So what, exactly, should your marketing strategy set out to achieve, and how do you develop it?
Q2 2020 hedge fund letters, conferences and more
This Is What A Good Marketing Strategy Should Achieve
The essence of your strategy document depends on where you want the venture to go, and your overall business aim. Deciding on the vector your strategy is going to follow is one of the key factors that will have a direct impact on the fate of your project, hence the gravity of the choice you make. Based on that, you will build a series of goals to follow and define the trajectory to drive things forward in the right way. Consider the examples of business goals below and think which ones you'd see fit on your marketing strategy:
Fund Manager Profile: Kris Sidial Of Tail Risk Fund Ambrus Group
A decade ago, no one talked about tail risk hedge funds, which were a minuscule niche of the market. However, today many large investors, including pension funds and other institutions, have mandates that require the inclusion of tail risk protection. In a recent interview with ValueWalk, Kris Sidial of tail risk fund Ambrus Group, a Read More
Increase sales by attracting new customers
Persuade current customers to buy more
Launch and market a new product or service
Encourage word of mouth referrals by creating more brand advocates
Increasing market share (might well be your main focus)
Improve your brand equity or change brands altogether to give your business a fresh new face
Grow your customer loyalty as one of the best ways to consolidate your revenue streams
Boost your market share and get ahead of the competition
Launch a powerful new advertising campaign or PR effort
Retaining profitable customers towards increasing revenue
Nurturing the customers to show them how valued they are
Present existing customers exclusive offers, up-selling or cross-selling
Even if your goals are clear as a bell inside your head, you need to draw them on a blackboard. Only then can you spot mistakes, see fresh opportunities, make sure your thinking is right and all the details are hammered out properly. But that doesn't mean your strategy has to be complicated. In fact, it's best to do everything you can to keep things simple, clear and realistic.
Once you've created a strategy script that ticks all the boxes, it's time for the planning process. Next, you'll create a document that deals with overall, long-term considerations, which in its turn becomes part of your business plan.
Just be aware that a plan is never set in stone. Things can change fast, hence the need to revisit your marketing strategy regularly and make adjustments if anything changes. So how do you develop a marketing strategy in a few logical steps?
Because Knowledge Is Power, Research Is Crucial
First, analyse your market: things like its size, speed of growth, customers, their spending habits and lifestyle
Second, analyse other companies in your niche, remembering that your bricks-and-mortar competitors will probably be different to the online ones, those surrounding you in the SERP space. You need to analyse direct and indirect competition and identify how they are positioned considering their customers, brand, pricing, location, sales channels and more
Third, carry out an internal company analysis examining your own overall objectives, how you plan to achieve them, and any strengths or weaknesses
Identify, Segment And Position Your Customers
One of the key elements of a successful marketing strategy is segmentation. It involves splitting customers and prospects into groups depending on their needs. Identifying their traits and their needs through market research, and then addressing them more intelligently and accurately than your competitors, should form the main focus of your strategy. While researching a specific market you might find some of the country-related company databases that are available useful, created by reliable, trusted big data providers.
Using these, you can then build a marketing strategy that put your power points to good use, meeting the needs of the customers you want to target. For example, if a particular group of customers is looking for functionality coming with a product just like yours first and foremost, the marketing efforts aimed at them should underline and therefore draw attention to the particular features it provides that satisfy these pain points. Here is what you can do:
Identify target customers using the insight from your research
Segment them by splitting existing and potential customers into groups according to what they might need from your business (e.g. great prices, brilliant after-sales service, quality)
Figure out how you compare with the competition as regards your segments – you might be faster, friendlier, closer, more convenient, more expert...
Examine Your Products Or Services – How Will You Market Them?
Establish your Unique Selling Proposition(s) – why is your offering better than anyone else's? What do you provide that nobody else does? What makes your business unique?
Now translate your USPs into consumer benefits – not features. You need to get to the benefits seen and perceived by the customer. You might think you sell coffee, but people are actually buying a relaxing social experience alongside their favourite drink. You might be selling vehicle airbags but people are actually buying safety for their families while on the road. Don't forget to check in case different benefits might appeal more to different customer segments.
Identify How To Communicate The Benefits
Again, bear in mind that the way you communicate the benefits of your offering might change depending on the customer or prospect segment you're contacting
Note down all the relevant marketing channels and tools you'll harness to communicate the benefits, a list that can include everything from email marketing to direct mail, adverts and advertorials, industry publications, newspapers, PR, word of mouth, in-store promotion, POP, websites, landing pages, social media and more.
Create The Marketing Plan Itself
You have built a strategy supported by detailed research, knowledge and insight. Now it's time to turn it into concrete plans.
A marketing plan delves deep into the fine detail behind logistics and execution, things like budgeting, timescales, responsibilities, costs and more, so it's longer and more involved than a strategy document as well as 'live', a living plan that gets tweaked and updated more or less constantly as the results of your marketing initiatives roll in. The strategy side of things, on the other hand, doesn't change so much, or so often.
Now You're Ready To Go!
Now you have a rock-solid marketing plan, supported by a thoroughly-researched strategy. It's time to actually go forth and get marketing, informed at every stage by the hard work you did in the early stages. Because you're properly prepared, you're in a much better position to succeed.