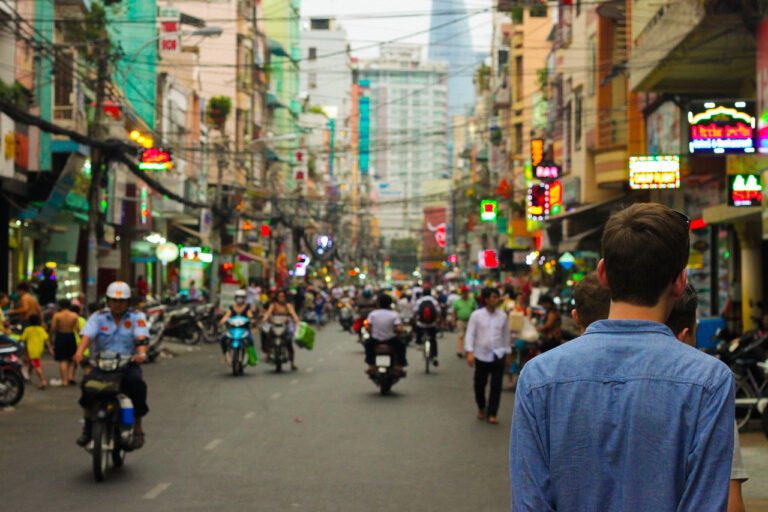 How Can the ICC Investigate and Prosecute China's Officials for Genocide? Virtual Press Conference, Monday, November 23 at 1 p.m. EST/ 6 p.m. GMT
Q3 2020 hedge fund letters, conferences and more
Footage shows hundreds of blindfolded and shackled Uyghurs imprisoned in China – video  (source: The Guardian)
Gates Capital Management Reduces Risk After Rare Down Year [Exclusive]
Gates Capital Management's ECF Value Funds have a fantastic track record. The funds (full-name Excess Cash Flow Value Funds), which invest in an event-driven equity and credit strategy, have produced a 12.6% annualised return over the past 26 years. The funds added 7.7% overall in the second half of 2022, outperforming the 3.4% return for Read More
Prosecute Chinese Officials for Uyghur Genocide
WASHINGTON; LONDON: Early this month, 62 parliamentarians from 14 countries wrote to Fatou Bensouda, Chief Prosecutor of the International Criminal Court (ICC), urging her to accept a complaint alleging genocide against Uyghurs by China.
The complaint by the East Turkistan Government in Exile and the East Turkistan National Awakening Movement, and brought by barrister Rodney Dixon QC, provides detailed and extensive evidence that the Chinese Government may be committing crimes amounting to genocide and other crimes against humanity, against the Uyghur and other Turkic peoples.
On Monday, November 23, a virtual press conference will be held to discuss how the ICC can investigate and prosecute China's officials for genocide against Uyghurs and other Turkic peoples.
What: Virtual Press Conference
Who: President Ghulam Yaghma and Prime Minister Salih Hudayar, East Turkistan Government in Exile, Washington and Rodney Dixon QC, Temple Garden Chambers, London
When: Monday, November 23, 1 p.m. EST/6 p.m. GMT - London Time
Where:
Footage shows Uyghurs bussed across China for forced labor in factories (Source, Channel 4 News)
Investigation Into Allegations Of Genocide And Crimes Against Humanity
Rodney Dixon QC, assisted by Anne Coulon and Paul Erdunast, filed a Complaint with the ICC on July 6, under the provisions of the ICC Statute requesting the Prosecutor open an investigation into allegations of genocide and crimes against humanity being committed against the Uyghur and other Turkic peoples in China.
The exiled members, led by Salih Hudayar, Prime Minister of the East Turkistan Government in Exile, submitted hundreds of pages of evidence to the ICC alleging genocide and crimes against humanity – the first attempt to use the ICC to hold President Xi accountable for atrocities in East Turkistan (renamed Xinjiang by China).
They seek an investigation into the involvement of more than 30 senior Communist Party officials in the repression of Turkistanis in western China. The complaint speaks of "widespread and systemic" crimes that "have taken placed on a mass scale."
The legal team asked the ICC to draw on a precedent set in The Hague in 2018, which allowed the court to investigate Myanmar's ethnic cleansing of Rohingya Muslims.
Like China, Myanmar is not a member of the court, but the ICC claimed jurisdiction over the campaign against the Rohingya because they were deported to Bangladesh, a member state.
IPAC Members Support The Complaint Against China
Members of the Inter-Parliamentary Alliance on China (IPAC) have signed a letter on November 2, supporting the complaint against China. Signatories to the letter include former UK Conservative Party leader Sir Iain Duncan Smith MP, Australian Labour Senator Kimberley Kitching, and Margarete Bause MdB of the German Green Party.
A copy of the letter with the full list of signatories is available.
An excerpt from the letter reads:
"The ICC has a unique ability to adjudicate on alleged genocide and crimes against humanity internationally. We call on the ICC to play its part in ensuring that the perpetrators of the most egregious human rights abuses are held accountable and prevented from acting with impunity."
Baroness Helena Kennedy QC, IPAC co-chair and Director of the International Bar Association's Human Rights Institute, commented:
"Mounting evidence points to the most horrific abuses against Uyghurs and other minorities in the Xinjiang region. The International Criminal Court must fully examine the allegations brought before it and if warranted make every effort to ensure the perpetrators are brought to justice."
Rodney Dixon QC commented:
"The support for our complaint shown by the IPAC Parliamentarians is very significant. The Prosecutor should feel encouraged that so many parliamentarians from other ICC member states believe that she should open an investigation into the Chinese Government officials for the atrocities being committed against the Uyghur and other Turkic people. For too long, nothing of substance has been done to bring justice to those who are suffering on a daily basis at the hands of the Chinese Government. This is a breakthrough and momentous opportunity which we urge the ICC Prosecutor to pursue without delay. This chance should not be squandered."