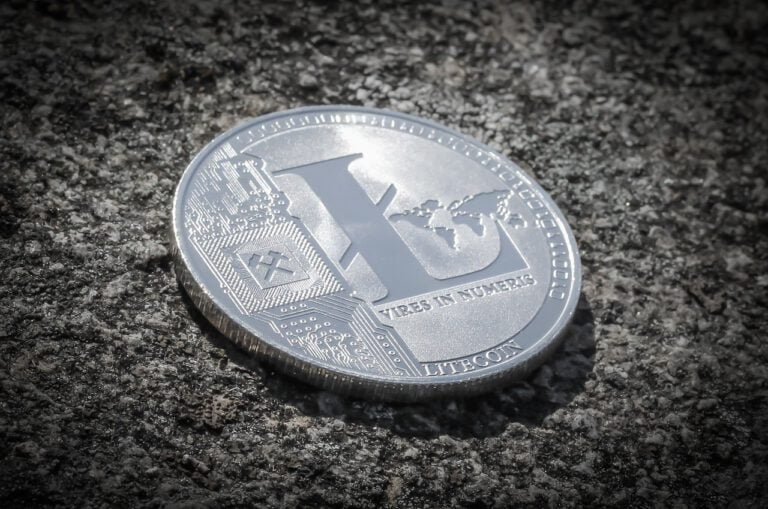 Many cryptocurrencies continue to arise to match and compete with bitcoin. One of them is Litecoin (LTC) —considered by many as a modified version of bitcoin— which is consistently ranking among other top cryptos in the charts.
Q3 2021 hedge fund letters, conferences and more
Gates Capital Management Reduces Risk After Rare Down Year [Exclusive]
Gates Capital Management's ECF Value Funds have a fantastic track record. The funds (full-name Excess Cash Flow Value Funds), which invest in an event-driven equity and credit strategy, have produced a 12.6% annualised return over the past 26 years. The funds added 7.7% overall in the second half of 2022, outperforming the 3.4% return for Read More
According to NASDAQ, Litecoin's value is on the rise as it is steadily increasing the number of merchants that accept the asset. Year-to-date (YTD), the cryptocurrency ended last year at $124.69, up over 20%, which means an impressive return for most investors who have held on through the whole year.
"Specifically, Litecoin is now accepted at 3,151 merchants worldwide. This is up from 3,111 a little over a month ago, when Cointelegraph wrote on the subject. At the time, the site said LTC was at an "all-time high."
If it's your first experience with Litecoin, this guide will help you understand this cryptocurrency and how to acquire it.
What Is Litecoin?
Litecoin is a peer-to-peer digital currency developed by Charlie Lee in 2011. It was created to be a more efficient and faster version of bitcoin. The former Google engineer designed Litecoin's software to complete transactions quickly and at lower costs.
Litecoin is based on an open-source, decentralized payment network. It functions without relying on and being controlled by any central institution or authority. Like other cryptocurrencies, it runs on blockchain technology to process and record transactions.
Litecoin vs. Bitcoin
The main difference between the two cryptos is the cryptographic algorithms they use. Bitcoin uses the SHA-256 algorithm while Litecoin employs Scrypt. These are cryptographic functions used to verify transaction data.
In simple terms, SHA-256 is more complicated than Scrypt. Its data block processing function results in slow transaction turnaround times. On the other hand, Scrypt is faster and easier to run. That's why many cryptocurrencies prefer to use it.
In general, Litecoin aims at generating faster blocks, lower commissions, and becoming an efficient alternative for payments. The digital currency's main attribute is fast payments since it's focused on the e-commerce segment.
How To Buy Litecoin?
You can buy Litecoin (LTC) in three easy steps:
Get A Litecoin Wallet
Before anything, pick a wallet that will hold the Litecoin you'll buy. You can choose between a hot or cold wallet. A hot wallet is an online digital wallet, while the cold one is an offline and physical wallet or device.
A Litecoin wallet protects the coins from being stolen or lost through other events —naturally, that implies responsibility for your safety. Once you've chosen an option, create an account by providing all the necessary information. After successful registration, you can get your Litecoin wallet address to send and receive LTC.
When choosing the crypto wallet for your LTC, consider numerous factors like price, security, and accessibility. However, it's advisable to buy and store the coins in one place. Whichever kind, choose the safest and most convenient for you.
Pick An Exchange That Supports Litecoin
When Litecoin is being exchanged for another cryptocurrency on an exchange, it's essentially meant to allow you to profit from fluctuations in the price.
Litecoin is a popular cryptocurrency, so the majority of platforms offer an LTC exchange. There are many to choose from, and they vary depending on the features they offer. The best place to buy Litecoin is one that offers excellent security and fair fees.
Once you've picked an exchange, create an account so you can start buying. To do it, you need to deposit funds into your account first —when investing in LTC, consider your current financial condition to avoid the risks of losing too much.
Choose the payment method you're most comfortable with. Typically, you can count on such methods as credit cards, bank accounts, mobile payments.
At a centralized cryptocurrency exchange, your LTC must be deposited in order to exchange it, but it can be hacked and money can be lost due to someone else's mistake. As a result, it is preferable to keep a small amount of LTC in the exchange's wallet and only the coins that you actually want to trade.
Place An LTC Order
Search for Litecoin in the exchange by entering the name or "LTC." Click on it, and then select how much you want –once you do that, you'll be able make your first Litecoin purchase. Enter the amount and finish.
Wait for the coins to enter your exchange account, and once you receive them, you can transfer them to your Litecoin wallet using the wallet address. This way, you can store them safely.
Other Ways To Buy LTC
Aside from buying LTC from an exchange, you can buy coins through these methods:
Transacting with a broker who'll directly buy LTC for you.
Buying from another person over the web, like a fellow trader or investor.
Going to a crypto ATM. This isn't a standard option since it may be hard to locate a crypto ATM, and fees may be too high.
Trading other cryptos you own to LTC.
Factors to Consider When Buying Litecoin
Here are some things to consider when you plan to buy and invest in LTC:
It's not anonymous. Since crypto runs on a public ledger, everyone can see your transactions.
Litecoin is volatile, so its price may go up and down anytime.
Transactions made can't be canceled or reversed.
The laws revolving around cryptos are constantly changing based on global regulators and financial bodies.
Conclusion
Litecoin offers many advantages over bitcoin, making it a good investment —it's faster and more e-commerce focused. LTC is on the rise and it has become a great opportunity for investors who want to dabble into the world of digital assets.
One of the most famous crypto assets, Litecoin has massive appeal for its market capitalization and acceptance potential. Although it is true that each cryptocurrency has its own characteristics, the main indicator to acquire them is the behavior of prices in relation to other cryptocurrencies.
Additionally, buying LTC in the U.S. is so easy since it's popular in many exchanges. However, there are still some risks and factors you need to consider when buying. For beginners and experienced traders alike, it's better to weigh factors wisely to prevent losing money.