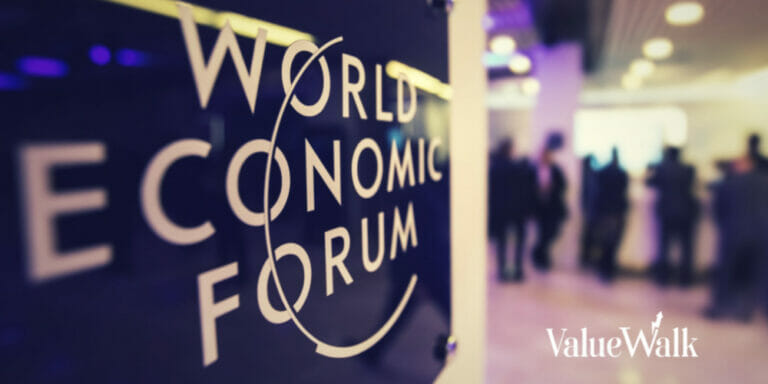 Following are excerpts from the unofficial transcripts of CNBC interviews which aired on CNBC's "Squawk Box" (M-F, 6AM-9AM ET), "Squawk on the Street" (M-F, 9AM-11AM) and "TechCheck" (M-F, 11AM-12PM) today, Tuesday, January 17th for Davos 2023 in Davos, Switzerland.
Interview with Bank of America Chairman & CEO Brian Moynihan
See the video here.
Moynihan On Mild Recession
Gates Capital Management Reduces Risk After Rare Down Year [Exclusive]
Gates Capital Management's ECF Value Funds have a fantastic track record. The funds (full-name Excess Cash Flow Value Funds), which invest in an event-driven equity and credit strategy, have produced a 12.6% annualised return over the past 26 years. The funds added 7.7% overall in the second half of 2022, outperforming the 3.4% return for Read More
BRIAN MOYNIHAN: The consumer spending across our customer base has slowed, which means that's good news and bad news. So, 1st quarter '22 over 1st quarter '21, 14 and a half percent, about 5 percent 4th quarter '22 over 4th quarter '21.
Q4 2022 hedge fund letters, conferences and more
So far this month actually, it's back up 6, 7 percent. So, it's resilient, but that 5% is more consistent with a 2% growth economy as opposed to a faster growing economy or lower inflation, honestly. But that consumer spending is strong. The consumers have money in their accounts. They spend it down a little bit. They still have a lot there. So, my belief is a mild recession.
Moynihan On Fed Bringing Economy Back Into Equilibrium
MOYNIHAN: The best thing about the U.S. economy is also one of the toughest things for the Fed to get control of. It's a consumer-driven economy with employment levels we have is a good thing, and that spending and that wage growth. Now, they've got to bring it back into equilibrium.
MOYNIHAN: The reality is that I think they have to be more careful where they are now because they can overshoot. Before they weren't taking inflation on, to your point, a year and a half ago. People were telling them this isn't transitory. That day went by. They're going to be resolute to prove that they have it. On the other hand, they've got to be more careful of overshooting.
Moynihan On Mortgage Loans
MOYNIHAN: We have $200B+ mortgage loans on our balance sheet, so it's not like we aren't doing this business. It's just that we've geared it towards and really focused on who are customers are and how to help them, which lowers the cost of doing business, which lowers the angst as you go into recessionary environment, unemployment environments.
Moynihan On Blockchain
MOYNIHAN: When you go to the blockchain side, we have 200 patents applied for, 100 granted in blockchain. So we understand it. We tried to apply it. It is extremely hard to find the compelling value proposition yet. It will come because information, data and ownership that can be accountable across jurisdictions is interesting, but you know, we're sitting with 100 issued patents. I think we have more than most people will ever dream of having.
Interview with Blackstone Chairman & CEO Stephen Schwarzman
Schwarzman On China Pandemic And Pandemic Policies
STEPHEN SCHWARZMAN: A lot of changes going on in China. First of all, when one of these waves of a pandemic comes in, we saw this in India. It's basically three to four months, starting to finish type of thing. So that would have I think, we'll have a similar outcome with China.
SCHWARZMAN: What you're seeing, which some of us expected is after the party Congress in October, China has reversed most of the policies that they put in over the previous two to three years, which were really slowing their economy and creating a variety of other issues.
Schwarzman On China Supply Chain Issues
SCHWARZMAN: The supply chain normalization, which for three years, has really been plaguing the global economy should be normalized relatively quickly. It's really hard to take the supply chain out of word is it's quite easy to change it or incremental demand.
And I think that's what you'll probably see. And they'll probably be some period where we're the developed world suppliers. takers of goods from China, figure out how it's working.
Schwarzman On China Criticism
SCHWARZMAN: I think what they typically say, is this an internal issue in our country. We don't comment on internal issues. Your country, you have lots of problems, political divisions, all kinds of inequities and other types of things. We don't go to meetings and start talking about that.
Interview with BNY Mellon CEO Robin Vince
Vince On 2023 And Beyond
ROBIN VINCE: We had a very solid year in 2022. We're actually quite pleased with our performance and how we performed. But the past couple of years have seen higher expense growth than we want to see as a company so we're taking some steps to make sure that we put ourselves on a good path for 2023 and beyond.
Vince On Management Layer
VINCE: We've looked up and down across our population, but we've been really focused on being efficient at the management layer. So, we saw bureaucracy in our firm. We saw inefficiency, and we set ourselves on the right path to go forward. And we think that's the right thing to do. We're stewards of expenses, and we have to help our clients navigate their expenses as well, and we're really in the business of doing that.
Vince On Peak Selling
VINCE: What our data has been showing us is that we've probably seen peak dollar at this point, and we've also probably seen peak selling of U.S. equities, at least for the moment.
Vince On China
VINCE: When we saw the reopening in the U.S., we saw an important surge of activity that came as a result of that. It's entirely possible that we could see something similar associated with China reopening because of course we got the benefit to that in the U.S. economy in 2021 and into 2022.
We haven't really seen that same impact from China yet, but it's entirely possible that we're going to see that as a result of their reopening. Plus one assumes that it's going to be helpful to some of the supply chain challenges that we've seen in the world over time as well, which have themselves been a contributor to inflation.
Interview with Author and Wharton Organizational Psychologist Adam Grant
Grant On Other Stakeholders
ADAM GRANT: There are still other stakeholders who care, right? So consumers are going to continue putting pressure on companies to do what they think is the right thing. I also think that there are lots of tools, both internally and externally, that allow people to have a voice, and we still have more options for jobs than we did before, right? The fact that I can work remotely or hybrid means that I could jump ship now, and I couldn't have done that pre-Covid.
Grant On Dividing Jobs
GRANT: We can divide jobs into basically individual sport, relay sport and team sport. If you're doing gymnastics, you don't ever need to go to the same office with other people. You can do your own bar, beam, floor and vault, and then you're done.
If you're running a relay race, though, I better make sure I'm in the same room or the same Zoom as someone who's receiving my baton. And I think where we really need to be on-site is if we're playing basketball or soccer.
Interview with Workday Co-CEOs Aneel Bhusri and Carl Eschenbach
Bhusri On Running Workday With Carl Eschenbach
ANEEL BHUSRI: I'm going to go back to focusing on products and technology, which is my background and my strength. It's a lot of just running the business, and in particular the go to market side of the business. So new markets, new industries, new geographies, there's nobody better than Carl.
Bhusri On Not Downsizing
BHUSRI: We're not downsizing. So when Covid started, we went on a hiring freeze for the first 8 months, while a lot of other companies ramped up. So when we came out of Covid, we were actually behind on hiring. So we're always looking to optimize and make sure we have the right skills.
Eschenbach On Hiring
CARL ESCHENBACH: It's not always about hiring. It's how do you re-skill or up-level your workforce that you already have. And we've hired a lot of people over the last couple of years, and we're going to do that also.
Eschenbach On Business Model
ESCHENBACH: We have a large installed base that we can sell back into. I think those sales move a little bit quicker than a net new sale. On the new opportunities, we see them not leaving our pipeline, just moving out a quarter or two, and we're continuing to focus on them as well, so we have a good installed base and a net new opportunity simultaneously, which is the strength of the business model of Workday.
Interview with Chevron CEO Michael Wirth
Wirth On Oil Prices
MICHAEL WIRTH: I think there's a decline. You know, I think it's more of a macro economic environment. It's China, certainly, and the concerns to unsure and for many others about recession, more so than the pricing price cap came in at a time as we're seeing the economy's slowing, I think demand was, was lower than a lot of people anticipated.
So it came in at a time where it didn't create some dislocations that it could have. It's still early days, but I think we'll have to see how this plays out in the fullness of time.
Wirth On Commodity Markets
WIRTH: Commodity markets are highly efficient, are normally very optimized in terms of logistics and transportation and prices. And what's happened now is all those flows have been interrupted.
They've been redirected, the pricing mechanisms have been altered, and it creates more tension on the system. There's not a lot of spare capacity out there and so on unforeseen events could create a price excursion that under normal times the market might be able to take.
Interview with Honeywell Chairman & CEO Darius Adamczyk
Adamczyk On Inflation
DARIUS ADAMCZYK: We're starting to tip over a little bit, but we have to remember that the Fed and other central banks, I mean, they have to have a fairly aggressive policy in order to be sure that inflation is really under control.
Adamczyk On Europe Energy Issues
ADAMCZYK: Based on the numbers I saw in terms of storage and so on, it's it's fairly unlikely that Europe will see an energy crunch this winter, but we have to remember that the storage tanks got filled by Russian gas for the most part, in the summer of whenever they started sending the gas over.
That's going to have to be done differently as we get into the winter of 2024. And I still think that there's some challenges ahead for Europe, to make sure that there's no energy issues.
Adamczyk On Climate Change
ADAMCZYK: I think it's certainly possible but some of the customers that we talked to they are facing a tougher environment 2023 But I haven't heard any say we're going to cut off our budget for some of our renewable spends on alternative fuels, things of that nature.
So I have not seen a correlation between the tougher economy and then divestiture from a path to sustainability because all these businesses have to get have to get there, whether it's 2030 2040 2050. They've all made pledges to be carbon neutral and you can't start 2030 and get there. I mean, it's going to take multiple years.
Interview with United States Labor Secretary Marty Walsh
Walsh On This Month Being The Best Of All Worlds
MARTY WALSH: This month we've had the best of all worlds. We had a good, strong job market. We have low unemployment numbers. We're seeing increasing wages, and we saw the inflation number come down a bit.
Probably not as quickly as we'd like to see it come down, but we're seeing it come down. And I think that all the different policies that are out there seem to be at least working right now. We're in a different situation than we were 5 months ago. We're in a better position today, and certainly the president's focused on wanting to see that inflation number come down even more.
Walsh On Hiring
WALSH: I see that we still have a strong market still, job market. Even in areas where you saw layoffs in the tech sector, many of those folks are finding jobs right away. They're finding other jobs in areas that are quite honestly looking for tech people that the tech companies were sucking up, or hiring, I should say.
I think hopefully for the beginning of this year, moving into the spring and the summer, we're going to still see a strong job market. Everyone I've talked to here in Davos that's a company is hiring people.
Walsh On Inflationary Pressures
WALSH: We need to continue to address the inflationary pressures. We were able to do a good job with bringing gasoline prices down at a very fast clip. We need to get other prices down. People still are feeling the pinch in the grocery stores and buying things that they need for their homes. We need to continue to bring those prices down.
Walsh On Immigration
WALSH: We need immigration reform. We need a pathway. Every country, every industrialized country in the world depends on immigration to fill jobs they can't fill. When you think about the United States of America, we educate all these kids that come from all over the world to the United States, and unless they get a visa, they can't stay here.
That doesn't happen. And I think one of the single greatest threats to our economy long-term isn't inflation, isn't taxation. It's a lack of workers, and immigration is the answer to that.
Interview with Asia Society President & CEO Kevin Rudd
Rudd On China
KEVIN RUDD: China once again is open for business. And it's not just a rhetorical statement about we've now abandoned zero COVID. We see all the reporting on that. But it's upside and its downside.
But more broadly, he's sending an economic message out to international business community that once again, foreign direct investment is Welcome once again, China is going to be out there in the world, and that some of the more statist pro party, anti market sentiment that we've seen in Chinese government policy in the last two or three years will be rolled back.
Rudd On China International Business
RUDD: The key question is, Will private investors in home at home and abroad believe in them and we don't know yet. The growth numbers were so catastrophic in 22 they published today gross numbers of 3% for the year. Most market analysts think that's just too high given where it's been. And the truth is, in the whole history of China's reform and opening since 1978, that's one of the two or three worst years in 45 years.
Rudd On China Economic Growth
RUDD: I think you will see a kick up and growth this year, not less because you've got a couple of trillion dollars of extra savings by individual consumers who haven't been able to consume since COVID. And now are out there about to consume, consumption will pick up. What I don't know about is what will be private investors do.
Interview with General Atlantic LLC Chairman & CEO William Ford
Ford On TikTok And Bytedance
WILLIAM FORD: I think there's a lot of misinformation and misunderstanding about Bytedance and TikTok. And as I said, we've taken all the concerns seriously. We've stayed engaged with the national security agencies, during both the Trump and the Biden administration, and we've implemented what we think will be the national security agreement, which is moving all the data into the Oracle cloud, and the data's safe. It's been safe, and the algorithm is being reviewed by Oracle.
Ford On Public Market Valuations
FORD: I think we're starting to bottom out in public market valuations for some of these tech companies. It's got to get reflected in the private markets. I think we'll start to see some very attractive opportunities in the next 12-24 months as the private market resets, and I think again, you've seen a severe revaluation, fast revaluation of the public tech stocks.
Ford On Entrepreneurship
FORD: Entrepreneurship is way more distributed than it was 10, 20 years ago. I mean, you're seeing entrepreneurs not just in Silicon Valley but all over the United States, but also all over the world. Some of the most exciting entrepreneurs we're dealing with are in Southeast Asia, Latin America, of course China. And so I think it's about entrepreneurship becoming a global phenomenon.
Ford On China
FORD: China has basically lifted hundreds of millions of people out of poverty, and it was basically a deflationary force for the last 20 years. I mean, the deflation and inflation we're talking about, by adding all that manufacturing capacity, labor capacity to the world, we had deflationary or non-inflationary that we enjoyed here in the United States and around the world. And I think that's a positive for the world, so I think we did get a benefit. It might've been more hidden in prices, but I think it was a positive.
Ford On AI
FORD: We had a lot of talk about AI for the last 5-10 years. I think the promise of AI is coming now. I mean, I think you're seeing with ChatGPT is just one example, but I think you're seeing real applications of AI across the economy, software robots, etc. really taking hold. I think it's going to be one of the most exciting areas in the next 5 years.
Interview with Qualcomm CEO Cristiano Amon
Amon On Exciting Time For Technology Industry
CRISTIANO AMON: It's an exciting time for the technology industry right now, I think, in general, despite the macroeconomics in the short term, I think digital transformation is accelerating at virtually every industry. The future of the economy is digital. And I think semiconductors, I think we determined, they're very important, and yes, we're getting out of the supply chain crisis, and hopefully as things improve the industry will resume growth.
Amon On Supply Chain
AMON: We expect that in the next decade, we're going to have to double the total global manufacturing of semiconductors. Semiconductors, it's going everywhere because everything is becoming connected intelligent. So the key thing is we need to build a very resilient supply chain, and part of that is it's important to be geographically diversified.
Amon On Qualcomm
AMON: If you look at the history of our company, the company that have been behind the invention of 3G and 4G and 5G, this is what we do for a living. This is our core competence. So as long as cellular communication innovation is important, there's always going to be room for Qualcomm.
Amon On India
AMON: India, it's a country that is going through a transformation, digital India. And they have a necessity of broadband. If you look at the result of the 5G auction, all of the operators in India, the message is it's going to be more cost-effective to do it with 5G versus laying fiber everywhere, and we're going to see that achieve scale.
Interview With Lazard Financial Advisory CEO Peter Orszag
Orszag On Debt Limit
PETER ORSZAG: It will get addressed, but it's not going to get addressed smoothly. And I think there's two options. One is something extraordinary reinterpreting laws and what have you. Option two is Kevin McCarthy falls on his sword.
And there are a small number of Republicans that join the Democrats in a clean vote. That is going to be a mess. And it's probably not helpful to be laying down now marker saying there have to be spending cuts alongside the debt limit increase because it'll make it harder for that
Orszag On Yellen Deadline
ORSZAG: There's always uncertainty but sometime July August, September, we have a real problem. And this is not going to get addressed, you know, in February or March, so it's just going to build and become a larger problem.
Second issue is we don't have we don't have a life preserver. So fiscal policy is stuck. Monetary policy is kind of, you know, going in another direction. So if there is a problem, you don't have the backstop that you'd want.
Orszag On Best Hope For The Economy
ORSZAG: I think that the best hope is that the inflationary process seems to be going quite well. We'll have an important report out in the employment cost index at the end of the month, but it seems to be going quite well. And if that were to continue that is the best hope for the economy in 2023. Because it would mean the fed could pivot sooner than it would've.
Interview with Citi CEO Jane Fraser
Fraser On Inflation
JANE FRASER: Goods, inflation has come way down, supply chain constraints are almost back to where we were at pre covid levels. It's core inflation you've gotta keep an eye on and I think that will start coming off the boil.
Fraser On China
FRASER: China, which has opened up dramatically, with a human cost to it, but nonetheless that should bode well for some stronger growth there.
Fraser On Economy
FRASER: I think everyone's converging now, in the states, a more mild manageable recessionary scenario.