Crocodiles are large and strong predators that can smash almost anything that reaches their jaws. As such, they pose a threat to both animals and humans. However, a group of researchers studied fossilized teeth, that revealed that groups of extinct crocodiles went through an intense vegetarian phase.
Scientists Keegan Melstom and Randall Irmis at the Natural History Museum of Utah at the University of Utah conducted a study on fossilized crocodile teeth which revealed multiple ancient groups of crocodyliforms preferred eating plants over meat. Crocodyliforms are a group of animals that includes living and extinct species of crocodiles and alligators. The new findings were presented in the study published in the journal Current Biology. The findings suggest that ancient crocodiles had a plant-rich diet at least three times.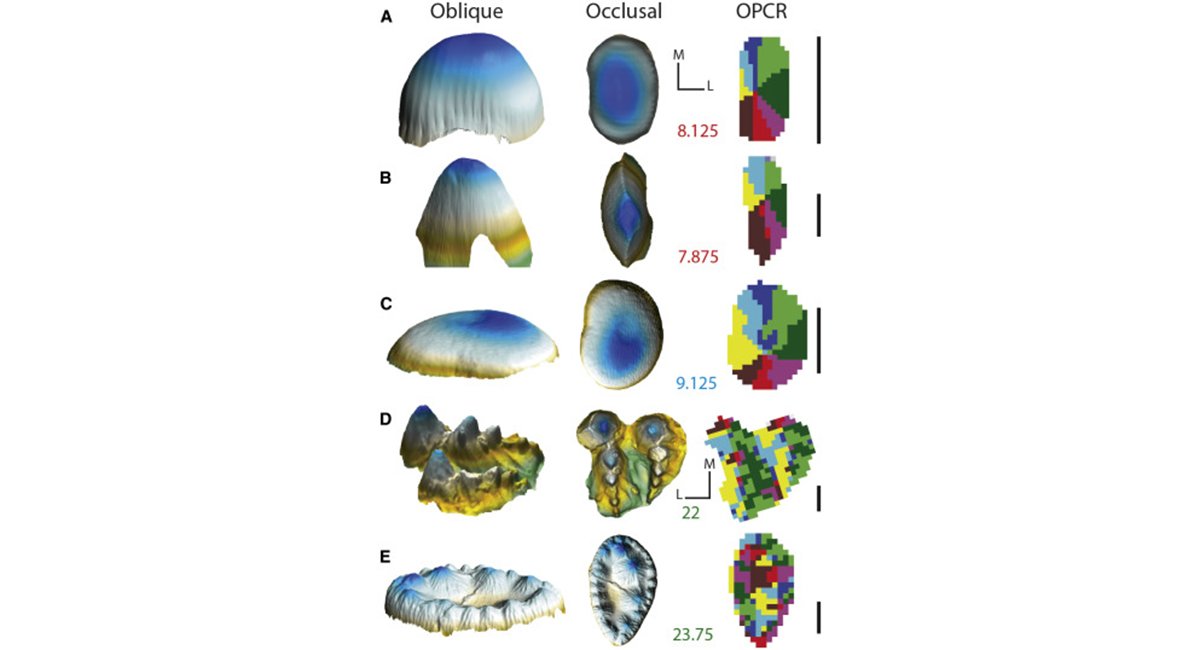 "The most interesting thing we discovered was how frequently it seems extinct crocodyliforms ate plants," Melstrom, a doctoral student at the University of Utah said in a statement. "Our study indicates that complexly-shaped teeth, which we infer to indicate herbivory, appear in the extinct relatives of crocodiles at least three times and maybe as many as six."
Gates Cap Management Reduces Risk After Rare Down Year
Gates Capital Management's ECF Value Funds have a fantastic track record. The funds (full-name Excess Cash Flow Value Funds), which invest in an event-driven equity and credit strategy Read More
Crocodylians that we see today have a similar body structure and live in similar ecosystems which match their lifestyle, as they are predators and carnivores. Most of them are born with conical teeth. However, after studying the extinct crocodile species, scientists found a deviation known as heterodonty – differences in tooth size and shape.
"Carnivores possess simple teeth whereas herbivores have much more complex teeth," Melstrom said. "Omnivores, organisms that eat both plant and animal material, fall somewhere in between. Part of my earlier research showed that this pattern holds in living reptiles that have teeth, such as crocodylians and lizards. So these results told us that the basic pattern between diet and teeth is found in both mammals and reptiles, despite very different tooth shapes, and is applicable to extinct reptiles."
The researchers used quantitative dental measurements and other morphological features to determine the difference in diets between different extinct crocodiles. The results showed that a group of extinct crocodiles showed dental complexities which are characteristic of a vegan diet, which opposes what was previously believed.
According to the researchers, crocodyliforms that went through a vegetarian phase appeared through their early evolutionary history, after the end-Triassic mass extinction and lived until the end of the Cretaceous mass extinction which killed all the dinosaurs except birds. The team additionally found that the plant-eating crocodiles appeared at least three times in their evolutionary history, to possibly up to six times.
"Our work demonstrates that extinct crocodyliforms had an incredibly varied diet," Melstrom said. "Some were similar to living crocodylians and were primarily carnivorous, others were omnivores and still others likely specialized in plants. The herbivores lived on different continents at different times, some alongside mammals and mammal relatives, and others did not. This suggests that an herbivorous crocodyliform was successful in a variety of environments!"