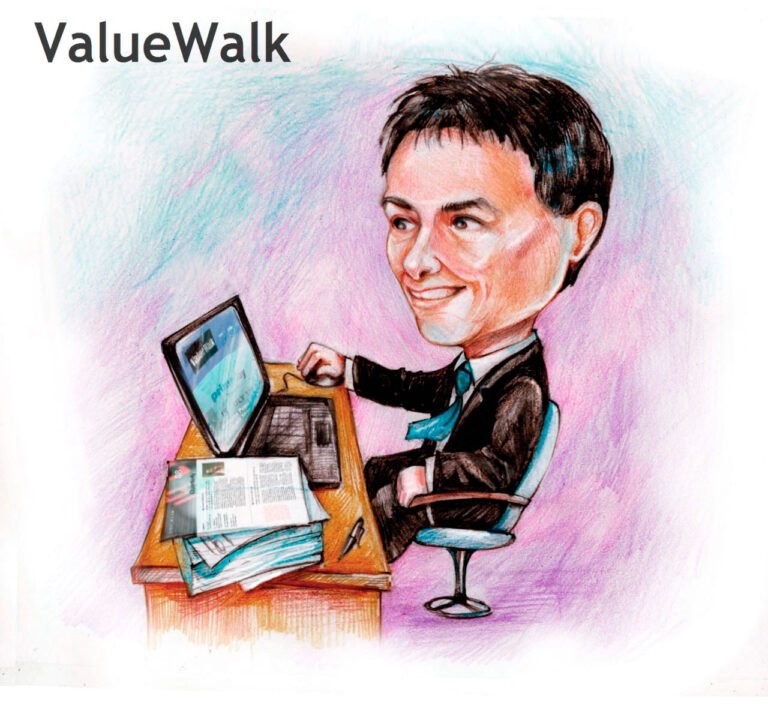 David Einhorn discuses an increased bet on Sonos Inc (NASDAQ:SONO) and a new long position in a UK company in Greenlight Capital's third quarter of 2021 investor letter. See the full PDF  version of the letter at the end of this post or here.
More exclusive Q3 2021 hedge fund letters
Gates Capital Management Reduces Risk After Rare Down Year [Exclusive]
Gates Capital Management's ECF Value Funds have a fantastic track record. The funds (full-name Excess Cash Flow Value Funds), which invest in an event-driven equity and credit strategy, have produced a 12.6% annualised return over the past 26 years. The funds added 7.7% overall in the second half of 2022, outperforming the 3.4% return for Read More
Einhorn asks can the Fed stop inflation, and thinks it is not clear. He opines:
If the Fed were to actually fight inflation, it would harm the financial markets and trigger a fresh recession that our fiscal and monetary policies aren't capable of addressing. We don't think our leaders are prepared to take responsibility for doing so. As a result, the Fed is left with a strategy of obfuscating inflation, claiming it's transitory and just hoping that it goes away on its own. Or, at worst, it can be dealt with over time by gradually reducing bond purchases and ultimately gradually increasing interest rates.

Unfortunately, this seems increasingly unlikely.
.................
Q3 2021 hedge fund letters, conferences and more
Einhorn says zoomers staying at home and day trading might be a partial reason for the worker shortage. He opines:
Q3 2021 hedge fund letters, conferences and more
 Homeowners have seen the values of their houses go up by an average of 20% in the last year. Those near retirement have seen their 401(k) retirement plans swell with the stock market. These older citizens are choosing not to return to the workforce. And some younger people have made so much money in cryptocurrencies, non-fungible tokens (NFTs) and meme stocks that they can sit at home rather than enter the workforce. More power to them.

However, this means that as the economy reopens, the labor shortage is likely to persist. Employers need to compete for labor, which means rising wages. Rising wages means rising costs. And rising wages combined with the benefits of fiscal stimulus and rising asset prices means healthy demand.

It's a recipe for demand-pull and cost-push inflation at the same time.

For a Fed that is desperate to avoid taking measures to fight inflation, it's a tough predicament. No wonder Chair Powell finds inflation "frustrating." The risk is that the capital markets lose confidence in the Fed policy and develop a view that the Fed is "behind the curve" in dealing with sustained inflation.
More exclusive Q3 2021 hedge fund letters
David on Sonos and Countryside.
We added a new position in Countryside Properties PLC (LON:CSP) and expanded what was a small position in Sonos (SONO) to a size that makes it worthwhile to discuss.

We initiated a small long position in CSP after the company announced plans to wind down its traditional U.K. Housebuilding division and focus exclusively on its faster-growing and higher-return-on-capital residential Partnerships division. Partnerships works with local authorities and housing associations in the U.K. to develop projects that offer a mix of rental properties, properties for sale and affordable housing. CSP is hosting a Capital Markets Day on November 30, where we think management will articulate the system of capabilities it has built that makes Partnerships considerably more attractive than its legacy traditional U.K. Housebuilding business. We purchased CSP shares at £5.14 or 6x our estimate of Partnerships' standalone earnings power (adjusted for the cash distributions from the Housebuilding division that is in run-off). CSP shares ended the quarter at £5.06.
Q3 2021 hedge fund letters, conferences and more
We've owned SONO, which manufactures multi-room wireless smart home sound systems, for about a year. We were initially attracted by the strength of the brand and IP, SONO's ecosystem dynamics, and signs that the company was under-earning. We've been impressed with management's ability to consistently outperform both guidance and expectations amidst a rapidly changing macro environment. We think that there is a long-term household penetration story here: SONO products are currently in approximately 11 million homes globally, a number that has grown by at least 20% in each of the last 4 years and stands to grow further as SONO adds more accessible price points, expands into new verticals, and introduces new products and services. While we acknowledge that there are near-term headwinds in the form of supply chain disruptions and a cyclical normalization in consumer electronics demand, we think these will prove to be temporary distractions in an otherwise bright growth story. Between an elevated backlog of orders that will support demand well into the next year and strong pricing power, we see earnings growing close to 25% annually for the next few years. The stock currently trades at just over 15x FY2021 adjusted earnings net of the $5 cash per share on the balance sheet today. We purchased our stake at an average price of $28.45 per share. SONO shares ended the quarter at $32.36.
David Einhorn on his top holdings
At quarter-end, the largest disclosed long positions in the Partnerships were Atlas Air Worldwide, Brighthouse Financial, Change Healthcare, Green Brick Partners and Teck Resources. The Partnerships had an average exposure of 127% long and 70% short.
More exclusive Q3 2021 hedge fund letters
See the full letter here.