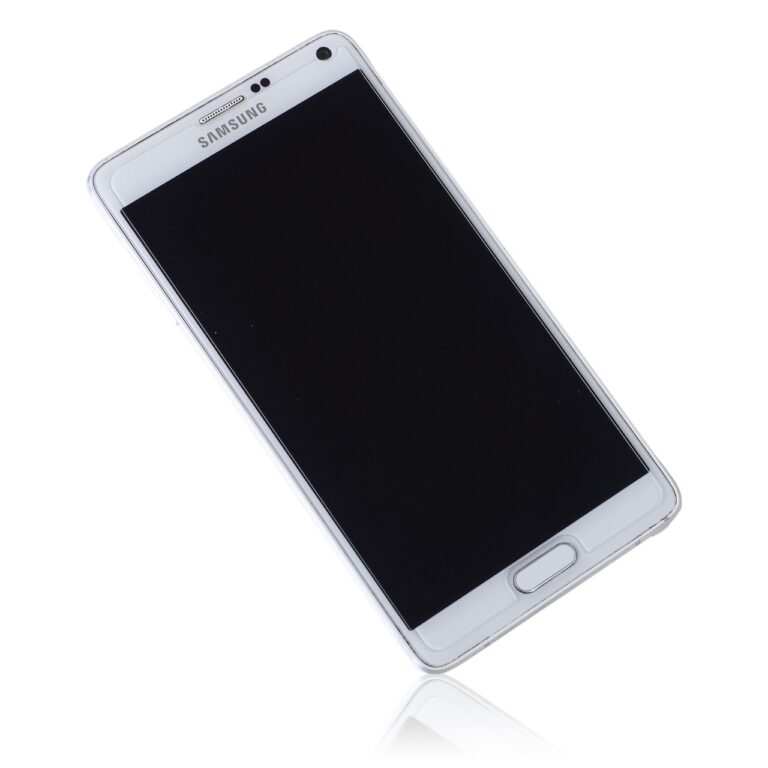 The forthcoming release of the Samsung Galaxy Note 4 will be a massive one for the Korean corporation given that this phablet is expected to directly complete with the first Apple Inc. NASDAQ:AAPL release of this type, the iPhone 6 Plus. Times have been hard for the Korean manufacturer of late, with Samsung having to announce recently to the city that its profits had slumped by 60 percent. This naturally was not particularly healthy for sentiment towards Samsung, and its share price has been heading in a steadily downward direction for the past six months.
It is in this context that we must view the release of the Galaxy Note 4. This is not merely a major phablet release for Samsung, it is also a device that is intended to rekindle the fortunes of the manufacturer to some extent. Key to this process will be convincing existing Galaxy Note 3 owners to upgrade to this new Mobile release. So how does the Galaxy Note 4 compare to its predecessor? Here are the raw stats on these two Samsung handsets.
Galaxy Note 4 vs. Galaxy Note 3 – Difference
Appearance
Samsung devices have been criticized previously in this department, and they have suffered somewhat in comparison to the iPhone series in particular. Samsung has clearly had this in mind with the Galaxy Note 4, as the build and design of this forthcoming phablet has been improved significantly improved over previous models in the series.
Guy Spier And Mohnish Pabrai On What Makes A Great Investor
"I am a better investor because I am a businessman, and a better businessman because I am no investor" - Warren Buffett In the past, the value investor Mohnish Pabrai has spoken about why investors need to have some first-hand business experience. Pabrai started his own IT consulting and systems integration company, TransTech, Inc, in Read More
The Galaxy Note 4 includes a brushed aluminum frame which has drawn favourable comments from fans of the Galaxy Note series. However, Samsung has disappointed some consumers by opting against providing a full metal chassis. This could be a decision it will regret given the fact that the Apple iPhone 6 Plus, with which this device is directly competing, is supreme in the design department.
Size and Weight
With screen size and quality being such a focus for Samsung in its Galaxy products, it is perhaps not surprising that the Galaxy Note 4 is both slightly bigger and heavier than its predecessor. After all, the extra screen needs to go somewhere, and making a device smaller while increasing the display size and spec list is an almost impossible task. Thus, the Galaxy Note 4 is 8g heavier, and slightly longer and wider than its predecessor. It is worth noting, though, that the Galaxy Note 4 is exactly the same thickness as the Galaxy Note 3.
Display
Samsung always goes out of its way to produce the best screen quality possible, and its devices in general have become associated with premium performance in this department. The Galaxy Note 4 is no exception to this general rule, and makes significant improvements over its Galaxy Note 3 predecessor.
The Galaxy Note 3 was acclaimed for featuring a full HD screen, but the new Galaxy Note 4 will exceed this with an ultra HD display. Whereas the Galaxy Note 3 was capable of displaying 1,080 x 1,920 pixels, the new Galaxy Note 4 will have a resolution of 1440 x 2560. Given that the screen sizes of the two devices are identical, this means that the number of pixels per inch is pretty significantly increased in the Galaxy Note 4, with the new phablet producing a pixel density of 515 ppi, as opposed to the 386 ppi of its predecessor. Samsung's super AMOLED technology is also very much revered.
Camera
The Galaxy Note 4 will also feature an upgraded camera compared to the earlier Galaxy Note 3, with the 13-megapixel snapper from the Galaxy Note 3 spruced up into a 16-megapixel lens in the forthcoming phablet. This should mean that the Galaxy Note 4 has similar picture taking capabilities to the Galaxy S5, which was released earlier this year.
Battery
Samsung has been praised for the quality of battery life in its mobile devices, and it seems that the Galaxy S6 will continue this trend. The 3,200 mAh battery fitted in the Galaxy Note 3 has only been slightly updated in this new device, with the Galaxy Note 4 being powered by a 3,220 mAh battery. Butt improvements in power saving functionality within the Android operating system will ensure that this new phablet performs particularly well in terms of battery life.
Operating system
The Android operating system is the most popular OS in the world, and the Galaxy Note 4 will come complete with the new Android Lollipop version. Aside from the battery life functionality which has been mentioned previously, this new Android release is also said to improve operating speed with regard to this new Galaxy Note 4 handset.
Memory
Samsung has listened to criticism from consumers with the Galaxy Note 3, many of whom have suggested that the most memory-conscious of models, the 64 GB version, was still a little bit on the small size. With this in mind, it will be possible to boost the memory provision of the Galaxy Note 4 up to 128 GB via Micro-SD. This is double the capability of the Galaxy Note 3 in this area.
Features
Apple has pulled out all of the stops with the iPhone 6 Plus, and the onus will be on Samsung to produce some outstanding functionality and new features for the Galaxy Note 4. It has already been confirmed that this phablet will include a heart rate monitor, fast charging feature and a UV sensor, and there are likely to be some significant features which enable the device to collaborate with the Samsung Galaxy Gear range of smartwatches.
Price
It is probable that this new phablet release will retail at exactly the same level as the Galaxy Note 3. This would seem to be essential for Samsung given the fact that it needs major sales of the Galaxy Note 4 to report to financial markets in order to negate its recent poor performance in both sales and stock price.
Conclusion
The Galaxy Note 4 is certainly a significant step up from its predecessor in most departments. Furthermore, given the commercial pressure which is currently exerted on Samsung, it may be available for a more affordable price than would have otherwise been predicted. This may not be an iPhone beater, but it will be a serious competitor to the iPhone 6 Plus.