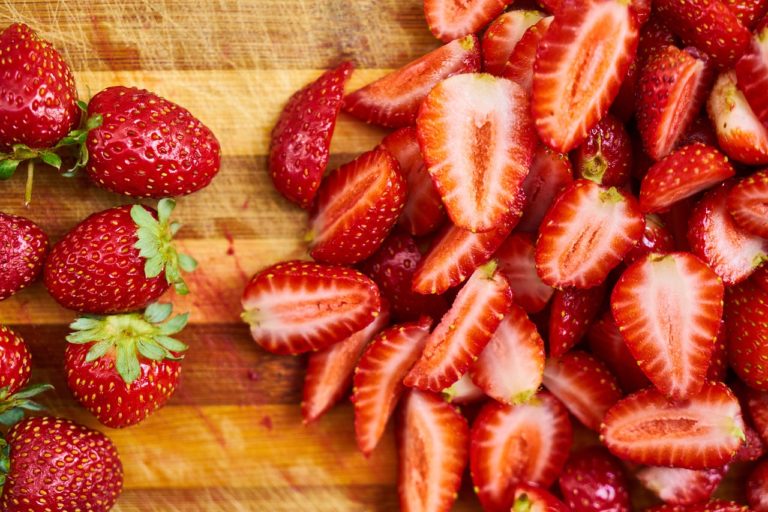 It is well known that eating fruits and vegetables, as well as whole grains, is highly beneficial to our physical health. Consuming these is often recommended because of their effect on weight loss, heart health, and much more. A new study which will be presented at the American Academy of Neurology's annual meeting in Los Angeles in April, sheds light on the benefits of fruits and vegetables on mental health, suggesting that such foods reduces the risk of depression.
A team of researchers from the U.S. conducted a study and discovered that people who participated in the Dietary Approaches to Stop Hypertension (DASH) diet were less likely to have depression. According to a report in iNews, aside from fruits, vegetables, and whole grains including brown rice, the dietary plan also included low-fat-dairy, and minimal consumption of red meats, sugar, and saturated fats.
The study involved 964 people, aging an average of 81 years old. Researchers monitored them for roughly six and a half years, having them fill out questionnaires, asking them how many times they consumed certain foods. They also monitored the eating habits of the participants in order to learn how dedicated they were to the provided plans. Aside from the DASH diet, some of the participants were also consuming a Mediterranean diet, which includes eating a lot of fruits and vegetables, and others were consuming a Western diet, which is suspected to be unhealthy, as it includes consuming a lot of red meat and saturated fats.
Carlson Capital Tells Investors: Twitter Still Has Tremendous Upside [Exclusive]
Carlson Capital's Double Black Diamond Fund returned 85 basis points net in August, bringing its year-to-date net return to 4.51%. According to a copy of the fund's September update, which ValueWalk has been able to review, its equity relative value and event-driven strategies outperformed during the month, contributing 131 basis points to overall P&L. Double Read More
Researchers also asked the participants of the study whether they felt hopelessness about the future, or if they were worried about certain things. When the study came to an end, participants eating a lot of fruits and vegetables had an 11% lower risk of experiencing depression, as opposed to those who enjoyed the Western diet, according to the report in the Telegraph.
Lead researcher Dr. Laurel Cherian, of Rush University Medical Center in Chicago, said in a statement: "Depression is common in older adults and more frequent in people with memory problems, vascular risk factors such as high blood pressure or high cholesterol, or people who have had a stroke."
"Making a lifestyle change such as changing your diet is often preferred over taking medications, so we wanted to see if diet could be an effective way to reduce the risk of depression," she added.
Nevertheless, even though the study shows that certain types of healthy foods contributes to reducing the risk of depression, Cherian said that more research is required to find the specific benefits of the DASH diet, which would help people not experience depression.