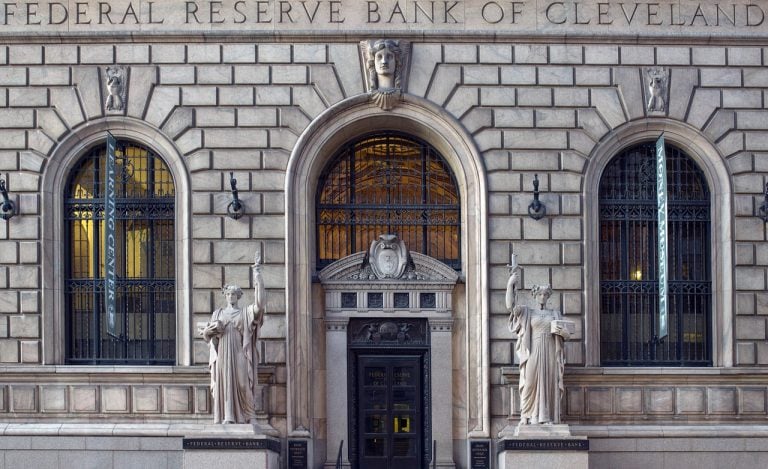 In his Daily Market Notes report to investors, while commenting on Louis Navellier wrote:
Q3 2021 hedge fund letters, conferences and more
Gates Capital Management Reduces Risk After Rare Down Year [Exclusive]
Gates Capital Management's ECF Value Funds have a fantastic track record. The funds (full-name Excess Cash Flow Value Funds), which invest in an event-driven equity and credit strategy, have produced a 12.6% annualised return over the past 26 years. The funds added 7.7% overall in the second half of 2022, outperforming the 3.4% return for Read More
Relief Rally
The Wall of Worry about the Fed finally turning down the fire hose of their massive Quantitative Easing has turned into a relief rally with back-to-back new all-time highs in all the major stock indexes, even the Russell. Today, the interest rates for the 10 and 30-year US Treasuries actually fell.
The central bank surprise was that the Bank of England, which was projected to raise rates 15 basis points, instead held firm. That may have been because of the soaring Covid testing rates in Europe as winter sets in, albeit not hospitalizations or deaths, with Germany posting its highest positive tests ever and Europe overall with positive tests up 6% in just the last week. But Covid news is not stopping the seasonal meltup in motion. On the docket now for further fiscal stimulus is a $1 trillion infrastructure bill already passed by the Senate and a $1.85 trillion Social & Climate spending bill.  The wind remains at the market's back.
Dovish FOMC
The Federal Open Market Committee (FOMC) statement on Wednesday was very dovish. As expected, the FOMC announced that it would begin to taper its quantitative easing by only $15 billion per month commencing in November, which was much less than many economists were anticipating. The FOMC statement also reiterated the Fed's previous statements that inflation is "transitory" and noted that "supply and demand imbalances related to the pandemic and the reopening of the economy have contributed to sizable price increases in some sectors." Overall, it is very apparent to me that Fed Chairman Jerome Powell wants his job renewed by President Biden and will strive to not rock the boat by keeping monetary policy super accommodative.
The Commerce Department on Thursday announced that the trade deficit in September soared 11.2% to a record $89 billion.  Specifically, in September imports rose 0.6% to $288.5 billion, while exports plunged 3% to $207.6 billion.  There is no doubt that Hurricane Ida curtailed U.S. exports somewhat in September.  Nonetheless, third-quarter GDP estimates are now likely to be revised lower due to a record trade deficit.
Better Jobs Report
The Labor Department reported on Thursday that weekly unemployment claims declined to 269,000 in the latest week.  Continuing unemployment claims also declined to 2.105 million in the latest week.  Economists were expecting weekly and continuing claims to come in at 275,000 and 2.147 million, respectively, so unemployment claims were significantly better than anticipated.  I stand by my previous statements that the Fed has fulfilled its unemployment mandate and now must focus on fighting inflation.
Speaking of inflation, the Fed's favorite inflation indicator, the Personal Consumption Expenditure (PCE) index, is now running at a 4.4% annual pace through September, which is the fast pace in 30 years.  Excluding food and energy, the PCE is running at a more tolerable 3.6% annual pace.  Since much of the inflation is related to food and energy, poor people are being hurt the most.  Despite a 25% increase in food stamps and a 5.9% increase in 2021 for Social Security, Americans are not used to empty store shelves, gasoline prices more than doubling and the prices of most food staples rising.
A majority of retail investors we surveyed last week believe that inflation will be a significant headwind for the markets by year-end, a notable difference from our survey in August where 24% of investors thought inflation was "transitory."
Heard & Notable
The U.S., Japan, and Canada are expected to miss their 2° Celsius Paris Agreement goal. Out of larger, industrialized countries, the European Union and the UK, as well as South Africa, are currently the only places where the 2° Celsius goal is expected to be met. Source: Statista