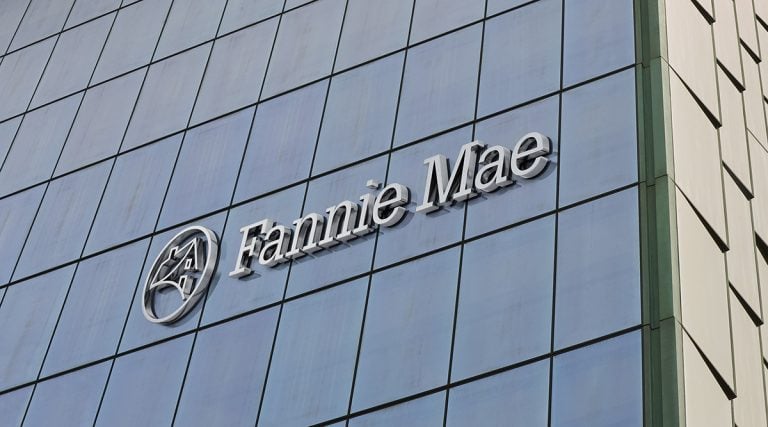 Bank analyst Dick Bove of Odeon Capital downgraded the common shares of Fannie Mae and Freddie Mac from Hold to Sell. He said in a note this week that the timeline for the end of their conservatorships has been extended by two years. However, that's not the only reason he downgraded their common shares.
Q4 2019 hedge fund letters, conferences and more
Fannie Mae and Freddie Mac downgraded to Sell
He also pointed out that the government-sponsored enterprises have had their product offerings cut back. Further, their capacity for earnings and secular growth has been cut back. He also believes their ability to operate as free public companies has been eliminating. Further, he describes their accounting practices as "unacceptable."
Gates Capital Management Reduces Risk After Rare Down Year [Exclusive]
Gates Capital Management's ECF Value Funds have a fantastic track record. The funds (full-name Excess Cash Flow Value Funds), which invest in an event-driven equity and credit strategy, have produced a 12.6% annualised return over the past 26 years. The funds added 7.7% overall in the second half of 2022, outperforming the 3.4% return for Read More
He continues to rate the preferred shares of Fannie Mae and Freddie Mac at Buy. Despite the problems that led him to downgrade Fannie Mae's and Freddie Mac's common shares, he still feels their preferred shares are attractive.
He said the fate of the GSEs' common shares is being driven by the Trump administration, while the courts are driving the fate of the junior preferred shares.
"While the Administration continues to obfuscate, the courts are slowly and inexorably moving toward decisions that would return the junior preferreds to par value or a slight discount to that amount," he wrote.
Fannie Mae downgrade: Reducing risk in the GSEs
Bove also covered the latest commentary from Federal Housing Finance Agency Director Mark Calabria. He spoke at the annual Economic Policy Conference held by the National Association of Business Economists. He also answered many questions, although it seems like his responses left those in attendance without real answers.
Calabria said he has been reducing the risk in Fannie Mae and Freddie Mac. However, the policies he has been changing have also been reducing the number of products they sell, according to Bove. He also believes the new policies are reducing the size of the market the GSEs can address and hurting their earnings capacity.
Those who attended the conference asked what business Fannie Mae and Freddie Mac are in. Bove said people who work at the companies are even asking the same question, which highlights the significant uncertainty that exists around the companies and their future. Attendees also asked about what will happen to the senior preferred stock and whether the dividend will stay at 10% if the net worth sweep is eliminated.
They also asked about whether the government will guarantee the GSEs' debt and about how much they will have to pay in commitment fees. Further, they asked about the social responsibilities of Fannie and Freddie.
Why invest in Fannie and Freddie?
"Mr. Calabria apparently had no answers for these and a number of other queries other than his job is to improve the safety and soundness of the companies, which he is clearly doing," Bove wrote.
Calabria estimates that the GSEs will be removed from their conservatorships in 2021 and possibly make their public offerings in 2022. He has yet to make a case for investing in Fannie Mae and Freddie Mac, Bove added.
"In all of the speeches and interviews that Director Calabria has given what he has never done is provide an economic rationale as to why these companies are attractive investments," he noted. "Moreover, he is allowing them to use accounting techniques that appear to be highly suspicious and this is not attractive to potential investors."
Thus, he downgraded Fannie Mae's and Freddie Mac's common shares and recommends that value investors avoid them and buy the preferred shares instead.