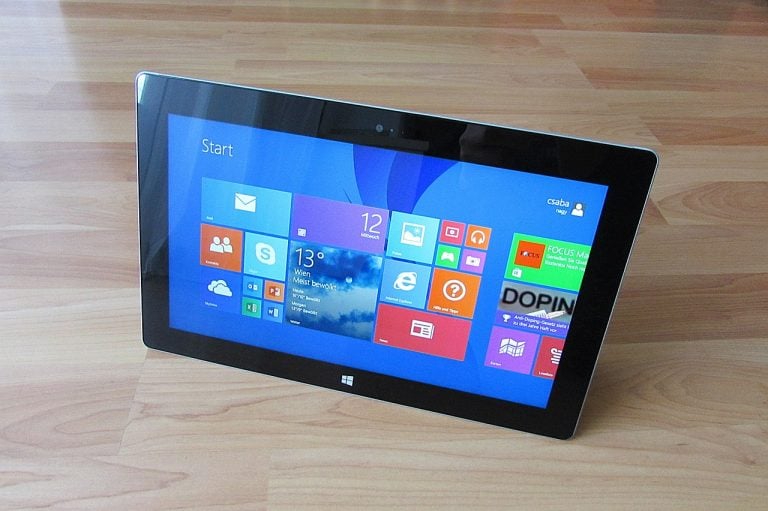 Like with every good thing, Windows 7 is also nearing its end. Microsoft has already announced that starting next month, it will stop supporting Windows 7, the most popular version of Windows ever. However, news of a new tool is making the rounds online that could reportedly help you to extend Windows 7 support beyond 2020.
How to extend Windows 7 support
Microsoft will end support for Windows 7 after January 14, 2020. This means, after next month, Windows 7 users won't get critical security updates and other patches. The support, however, will be available for three more years to Enterprise and small business users.
For other Windows 7 users, the support will end about a month from now. Microsoft advises such users to update to Windows 10 to keep their device safe from hacking and other cyber attacks.
Fund Manager Profile: Kris Sidial Of Tail Risk Fund Ambrus Group
A decade ago, no one talked about tail risk hedge funds, which were a minuscule niche of the market. However, today many large investors, including pension funds and other institutions, have mandates that require the inclusion of tail risk protection. In a recent interview with ValueWalk, Kris Sidial of tail risk fund Ambrus Group, a Read More
Some users, however, have reportedly found a trick that could allow you to extend Windows 7 support. As per the claims, the trick enables you to enroll your Windows 7 for the Extended Security Updates (ESU) program. This program, according to Microsoft, is the last resort for users that need legacy support for Windows 7.
"With that in mind, today we are announcing that, through January 2023, we will extend the availability of paid Windows 7 Extended Security Updates (ESU) to businesses of all sizes," Microsoft said in a blog post recently.
The program was initially launched in August for enterprise customers. Later, Microsoft extended it for the SMB users as well after it identified "challenges in today's economy." The ESU program could cost between $25 to $200 per device depending on the Windows 7 version that a user is running and the duration that he or she needs the updates.
How does the hack work?
Microsoft recently rolled out an update to check the eligibility of devices for the ESU program. Once the update is installed on your device, it runs behind the screen to check the eligibility. After Windows 7 users install the ESU update, it will ask for an ESU license key to approve future ESU updates.
This way, the update verifies the eligible users for the extended updates. The new trick reportedly enables you to overcome such eligibility checks from Microsoft. The developers who devised this hack claim that the trick allows users to download the verification update irrespective of the OS version running on the device, including Ultimate, Starter or Home editions.
This claim of a tool to extend Windows 7 support beyond 2020 comes from the users of My Digital Life, an online tech support forum. This new tool works similar to how modders were able to overcome Windows OS installation key checks for decades.
Talking of how you can extend Windows 7 support beyond 2020, interested users will have to visit the MDL forum to download this hack. This software package includes two batch files.
The developers have asked users not to see this hack as a full-fledged workaround, but rather as a prototype. Though the developers claim that Microsoft may block this trick, they also note that they will update the hack, if needed. Also, it must be noted that Microsoft was never able to plug all the loopholes in its Windows license key system, resulting in the installation of pirated Windows versions.
Why should you upgrade to Windows 10?
Since it is not known if the hack will ensure Windows 7 support forever, I believe it is better to move onto Windows 10 now. This will ensure that your system runs smoothly and securely. Initially, there were a few issues with the Windows 10 updates. Microsoft, however, has made many changes in its update policies to address these issues, and it seems to be working well.
Moreover, you should upgrade to Windows 10 for your own good. There are three main reasons why you should update to Windows 10:
Security – from next month, Microsoft won't be providing security updates, fixes or any technical support for Windows 7. This leaves your system vulnerable to viruses and malware. On the other hand, with Windows 10 you get the built-in Windows Defender Antivirus. This tool will keep you protected against malware and spyware. You also get Windows Hello, which allows you to sign into your device with your face or fingerprint reader, i.e., no password needed. There is also a Find My Device service, which helps you to locate the device and also remotely erase the data on your Windows device.
Automatic updates – with Windows 10, you get the facility of automatic updates by default. This helps to make the system more secure. You can also turn off the automatic updates if you want.
More features – along with the security features, you also get many new features with Windows 10 to boost the user experience. One such feature is Your Phone app, which allows you to access apps, messages and notifications on your phone from your Windows 10 system. Other useful features are Calls, Dictation, Cortana and much more.
To upgrade to Windows 10, visit Microsoft's website.