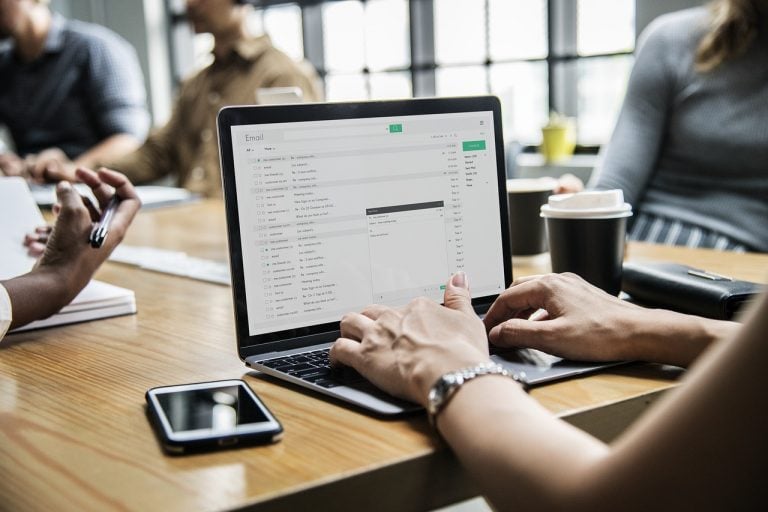 The double opt-in function is available in most email automation services for ensuring the database's legality. But is it useful for entrepreneurs and marketers? Let's be methodical about this.
Double opt-in is a mechanism allowing the user to accept the newsletter subscription – basically, to approve he wants to receive emails.
[REITs]
Gates Capital Management Reduces Risk After Rare Down Year [Exclusive]
Gates Capital Management's ECF Value Funds have a fantastic track record. The funds (full-name Excess Cash Flow Value Funds), which invest in an event-driven equity and credit strategy, have produced a 12.6% annualised return over the past 26 years. The funds added 7.7% overall in the second half of 2022, outperforming the 3.4% return for Read More
Q2 hedge fund letters, conference, scoops etc
How is this supposed to work?
A website visitor inputs his email address to the form.
An email flies to his inbox asking him to confirm his consent to sign up for the newsletter.
After the client clicks the "Confirm" button, his credentials go to the newsletter's database.
But looks like a wheelbarrow for business, doesn't it? What is the use of double opt-in and should you consider it in your email marketing strategy? Let's see.
What's the point?
Quoiting eu, using double opt-in in your email campaigns is highly recommended to avoid both problems with GDPR rules and having your server banned.
It allows you to avoid invalid addresses in your database. For example, a user may slip up typing his or her email so a non-existent address will be added to your mailing list.
The second point is not so terrible, you can avoid it configuring the form check for the entered address correctness. But therefore you can't prevent thousands of subscriptions bots to register on your website.
After such an attack on your website, a huge number of completely "illegal" emails can be added to your mailing list. As a result:
a bunch of errors due to sending emails to non-existent addresses;
complaints of those who did not subscribe;
marking your emails as spam
a sharp drop of the domain reputation
You can avoid all these issues by setting up a double opt-in. This, of course, is not a complete cycle of protecting your website from attacks. But in this case, such a measure can significantly reduce the problem. Also, for bulk email validation you can use the Proofy.io service. And even better news ― using the promo-code V208PRVALTS35 you can get 35% (!) discount for our services.
It seems the benefit is obvious, but let's see what arguments are given by the double opt-in opponents.
"We'll lose a part of the leads who left their emails but never confirmed it. And we could sell them our beautiful products."
If we calculate all the emails left in the website's form, for sure the percentage of those who confirmed the subscription will always be less.
Double opt-in confirmation process
Sometimes it happens that a real person who decided to subscribe for the mailing list can miss the confirmation letter. To avoid this situation, remind the forgetful subscriber to confirm his desire with a second letter. In some cases, you can even send a third one, but don't go overboard, as there is the probability of getting into spam. The contact validation might also be helpful in this case.
So, despite the fact you have already sent several emails to new prospects asking them to confirm the subscription, there will still be those who didn't. How valuable are these contacts, if we suppose there are real people, valid emails, etc? These leads are don't represent the most active part of your audience. And thanks to double opt-in you will get a database of real people, who are truly interested in your mailings.
To sum up, our task is not convincing you to use a double opt-in tool or not, but to notify about the opportunity itself. We hope that using this information you will increase your conversions and average check.
Wish you success and good luck!
Proofy.io team.