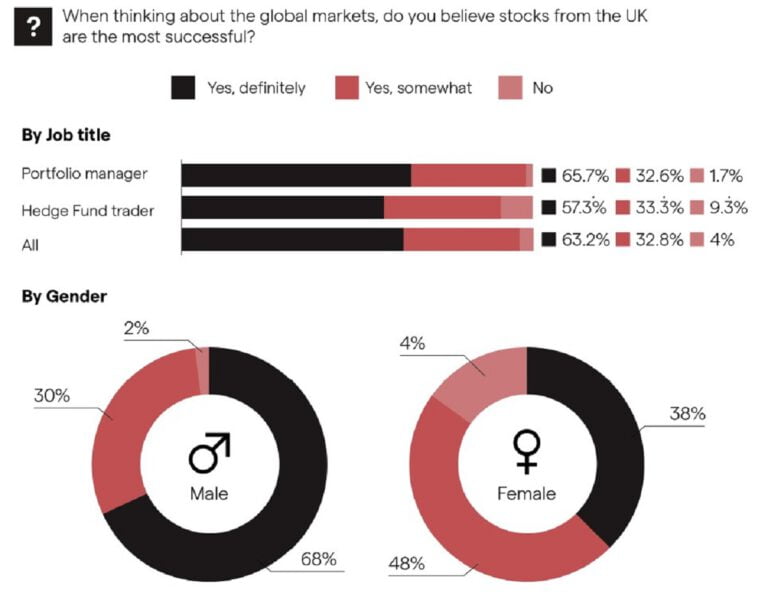 IG announces new survey findings about the influence of patriotic bias on hedge funds
Q3 2021 hedge fund letters, conferences and more
Gates Capital Management Reduces Risk After Rare Down Year [Exclusive]
Gates Capital Management's ECF Value Funds have a fantastic track record. The funds (full-name Excess Cash Flow Value Funds), which invest in an event-driven equity and credit strategy, have produced a 12.6% annualised return over the past 26 years. The funds added 7.7% overall in the second half of 2022, outperforming the 3.4% return for Read More
The Influence Of Patriotic Bias On UK Hedge Fund's Investment Strategies
[LONDON, UK, OCTOBER] — IG Prime, the institutional prime brokerage unit of IG Group (LON:IGG), today announced survey findings about the influence of patriotic bias on UK hedge fund's investment strategies. IG Prime's white paper, Patriotism in Portfolios: An analysis of Hedge Funds, discovered that UK hedge funds' patriotic bias has muted efforts to diversify their portfolios.
IG Prime surveyed 250 hedge fund portfolio managers and hedge fund traders to understand their diversification strategies, and factors they consider when trading internationally. Data showed that patriotic bias exists, with 96% of survey respondents claimed that UK stocks are more successful compared to other markets. That bias has influenced portfolio asset allocation. Pre-pandemic, 59% of UK hedge funds stated that they had dedicated between 76–100% of their portfolio to UK investments, whilst 25% dedicated 51–75%, 14% had invested between 26–50% of their funds to UK stock, and 2% had invested just 25% or less.
"Our survey data shows that hedge funds have been focused on the markets they know best and are most comfortable trading in, said Chris Beauchamp, Chief Market Analyst at IG Group. "Although markets like the US have significantly outpaced the UK, 'safe' investments that managers feel more confident will produce a return are likely to be prioritised over 'riskier' investments – despite the potential for enhanced profits."
Internal and external factors have influenced hedge funds' investment decisions, with 57% of all respondents citing 'pressure from management' and an equal number of respondents noted desire to 'benefit from other strong performing markets' as a factor to diversify outside of UK assets. Hesitancy to diversify has remained, as 46% of all survey respondents noted they felt tentative about trading in international markets due to lack of experience. Similarly, 46% of all respondents also said they were concerned about the impact of political volatility on the market.
The Shift Towards European Stocks
There has been marginal shift towards European stocks since the pandemic began, as the number of hedge funds investing 26-50% of their portfolio to European stocks has increased from 6% pre-pandemic to 8 percent. Survey findings found that UK hedge funds have dedicated marginally less of their portfolios to stocks in both the US and Asia since the pandemic began.
"It's no surprise that hedge funds would look to mitigate as much risk as possible during a time of crisis, and if lack of knowledge and experience of a certain market is to be deemed a risk then it would appear that this mitigation is a driver of continued 'patriotic investing' during the pandemic," concluded Chris Beauchamp, Chief Market Analyst at IG Group.
IG Prime, the institutional prime brokerage unit of IG Group, uses the IG's platform capability, range of markets and depth of liquidity to support institutional clients such as hedge funds, family offices and brokers. Through its web-based trading, mobile apps, and proprietary execution systems, IG Prime gives clients access to a range of synthetic, custody, trading, and financing solutions.
---
About IG
IG Group has been at the forefront of trading innovation since 1974. Since then, we've evolved into a global fintech company incorporating the IG, tastytrade, IG Prime, Spectrum, Nadex and DailyFX brands, with a presence in Europe, North America, Africa, Asia-Pacific and the Middle East.
Our award-winning products and platforms empower ambitious people the world over to unlock opportunities around the clock, giving them access to over 19,000 financial markets. Today, more than 400,000 clients call IG Group home.
IG Group Holdings plc is an established member of the FTSE 250 and holds a long-term investment grade credit rating of BBB- with a stable outlook from Fitch Ratings.