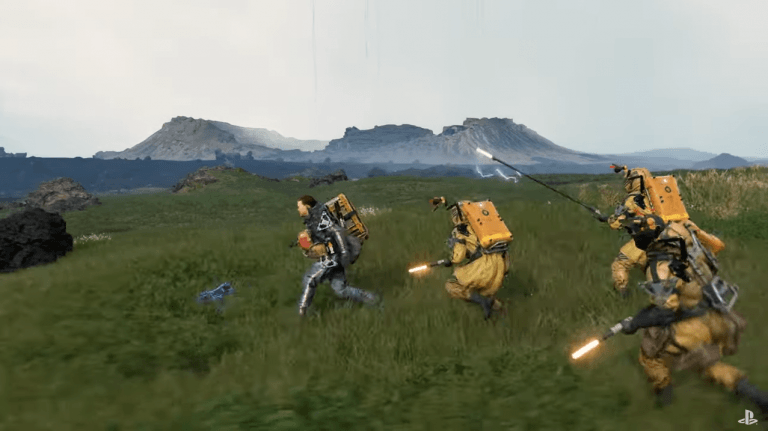 We've got some updates on two highly-anticipated games for the PlayStation 4. Sony has officially released the launch date for Death Stranding, and a rumor suggests The Last of Us 2 has been pushed out to next year.
Death Stranding release date set in November
Sony said Death Stranding will land on the PS4 on Nov. 8. The console and game maker also released a lengthy nine-minute trailer for the game. Death Stranding is from Hideo Kojima, director of Metal Gear Solid. In fact, it's his first game since Metal Gear Solid 5.
Although the trailer is very long, it doesn't say much about the game's story. There's a lot of action and no explanation for what's happening. Just about the only thing we can tell from it is that it appears to be set in a dystopian future. Nonetheless, serious gamers may find quite a lot to like about it just based on that premise.
What Value Investors Can Learn From Walter Schloss And Ben Graham Today
Walter Schloss isn't a name many investors will have heard today. Schloss was one of the great value investors who trained under Benjamin Graham and specialized in finding cheap stocks. His track record was outstanding. In Warren Buffett's 1984 essay, the Super Investors of Graham-and-Doddsville, he noted that between 1956 and 1984, Schloss's firm returned Read More
Here's the trailer Sony posted on its PlayStation YouTube channel:
Pre-orders for Death Stranding are now open on the PlayStation Store. In addition to the game, buyers will also get some bonus goodies, including some Gold "Sam" sunglasses, gold armor plate, gold hat and "gold speed skeleton," whatever that is.
#DEATHSTRANDING pre-order page is up on PS Store pic.twitter.com/PCcHOhxGv7

— Nibel (@Nibellion) May 29, 2019
The Last of Us 2 delayed to next year
Kotaku editor Jason Schreier also had an update for another highly-anticipated PS4 game. He said sources who know what's happening at Sony have told him that The Last of Us 2 has been delayed to early 2020, possibly in February. Of course, an official release date for the title was never given, so this isn't technically a delay. It's more of a possible update to a rumor.
Speaking of rumors, Sony has been rumored to be planning to release another State of Play live stream about The Last of Us 2 this week, according to Gamesradar. However, that seems unlikely, especially since the official release date for Death Stranding was announced this week.
Schreier also said Ghost of Tsushima is expected in the next few months after that and the PlayStation 5 is expected in the fall of 2020.