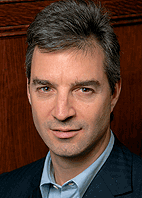 The latest from Dan Loeb below:
California sunlight, sweet Calcutta rain
Honolulu starbright the song remains the same. . .
Sing out Hare Hare, dance the Hoochie Koo
City lights are oh so bright, as we go sliding, sliding, sliding through.
— Led Zeppelin, "The Song Remains the Same"
Odey Special Situations Fund took on several new positions in March
Odey Asset Management's Special Situations Fund was down 3.2% in March, compared to its benchmark, the MSCI World USD Index, which was up 3.3%. Through the end of March, the fund is up 8.7%, beating the benchmark's return of 4.9%. Q1 2021 hedge fund letters, conferences and more Odey's Special Situations Fund deploys arbitrage and Read More
For everything there is a season, and a time for every matter under heaven . . . a time to cast away stones, and a time to gather stones together; a time to embrace, and a time to refrain from embracing.
— Ecclesiastes 3:1?8
Hope is not a strategy.
— Rigo Durazo (Combat Instructor, Craft International)
Review and Outlook 
The budget is not the only thing in deficit today, as a paucity of leadership has left the country without a stable framework in which businesses can conduct business, investors can invest, and consumers can consume without a high degree of uncertainty and fear. Politically charged statements and brinkmanship have served to deepen divisiveness between the parties and led to confusion and fear among citizens. There has been much said about who is allegedly the "adult in the room," but President Obama has yet to speak to Americans as adults, insisting instead on his preferred technique – stirring up class warfare. Scaring senior citizens about the possibility of not receiving their Social Security and Medicare checks, lambasting the corporate jet industry, and calling for higher taxes on managers of private partnerships is not a constructive approach to handling a complex multi?trillion dollar problem that will have a multi?generational impact.
In remarks on the House floor this week, Representative Paul Ryan (R?WI) neatly characterized the perils of the present moment: "I keep hearing . . . .' The President's got a plan. The President's offering balance.' The President hasn't offered a thing yet. Nothing on paper. Nothing in public.
The President did inherit a tough problem. No two ways about it. What did he do with this problem? He drove us deeper into debt. One trillion dollars of borrowed money for a stimulus that was promised to keep unemployment below 8 percent and went up to 10 percent and now it's at 9.2 percent. A stalled economy. A budget the President gave us that doubles the debt in five years and triples it in 10 years. That's not leadership."
It is increasingly difficult to avoid the conclusion that while Washington burns, President Obama is fiddling away by insisting that the only solution to the nation's problems – whether unemployment, the debt ceiling, or deficit reductions – lies in redistribution of wealth. Perhaps the difference between President Obama and many Americans is that the President sees prosperity as a sign of "unfairness" that needs to be corrected by government via higher taxes and increased regulation. Perhaps a plan that led the way forward by expanding opportunities rather than redistributing outcomes and emphasized growth and prosperity for all would be met with less political resistance.
Meanwhile, on the other side of the Atlantic, limited progress has not been able to outweigh fears that the EMU runts may topple the strongmen in the end. Our concerns over the European situation have increased during the past few weeks, and we believe it is becoming more likely that Europe will experience a painful slowdown.
The confluence of unresolved first order economic issues and an absence of authoritative, credible global leadership have rendered markets perpetually anxious. Fear of being carried out is quickly overridden by fear of missing out, and the schizophrenic swings we are continuing to witness make investing treacherous. Until we see solutions for the twin perils facing the United States and Europe – and with our existing leadership focused on scoring political points and Europe's problems increasingly complex, we cannot say with any certainty when that will be – we are inclined to be cautious with your capital.
Generally, we are "bottom?up investors." However we are living in a climate where these economic and political considerations are at least as – if not more – important than underlying fundamentals in forecasting investment outcomes. Given the great uncertainty described above and sentiment levels that reflect it, I can foresee scenarios where securities could trade much higher – or much lower. Happily, as Warren Buffet has pointed out, we operate in a "no strike" game, which is to say that we can let many pitches pass us by before swinging at the ball that comes right to our sweet spot.
As such we've chosen to take a step back from the plate. We reduced our net exposures throughout the second quarter. Beginning in April, we concluded that the equity market no longer offered compelling upside considering the S&P was up ~9% YTD despite the heightening of the issues noted above as well as the Japanese earthquake and tsunami disasters. Towards the end of the quarter, we started to increase our single name short equity portfolio, largely because we saw that the market had started to reward individual stock picking for the first time in months, as correlations finally started to fall.
Our single name short portfolio is now ~$1.6B or approximately 23% of AUM. Our equity long/short net exposure declined from 42% on March 31 to 31% on June 30. The entire portfolio's net exposure declined from 90% at the beginning of the quarter to 62% at quarter end, and on a beta?adjusted basis, portfolio exposure decreased from 64% to 36%.
Notwithstanding our continued cautious outlook, we have a number of significantly?sized event?driven positions which we are confident have upside drivers regardless of the macro environment. While we are currently looking for areas to increase our gross exposure through attractive value?oriented ideas, we expect to keep net exposures quite low by historical terms. New areas of focus include Latin America, Healthcare and Materials/Industrials, where we have recently added analyst capabilities.
Quarterly Results
Set forth below are our results through June 30, 2011 and a brief discussion of selected positions that impacted the portfolio during the quarter.
Third Point Offshore Fund Ltd. S&P 500 HFRI 2011 Second Quarter ?1.6% 0.1% ?0.5% 2011 YTD Performance 6.8% 6.0% 2.9% Annualized Return Since Inception 17.7% 4.1% 9.6%
The top five winners for the period were El Paso, ABS Index Short 1, Delphi, ABS Index Short 2, and Gold. The top five losers for the second quarter were NewPage, Technicolor, Barrick Gold, Big Lots, and Turanalem Finance BV.
Firm assets under management at June 30, 2011 were $7.1 billion.
Select Portfolio Positions
Long Equity: Mosaic 
We initiated a significant position in the equity of Mosaic, a US?based fertilizer company, during the second quarter. We purchased our stock through an opportunistic entry point via a secondary offering of shares by the Cargill family, its long?term owners. In January, the family announced plans to sell its 64% stake, a decision we understood to be driven partially by estate planning and tax considerations. At the time, shares were trading at ~$85. The sale of 64% of the company at those levels resulted in a $7.5B transaction, which created an overhang for the stock and for the fertilizer space in general. In the weeks leading up to the secondary in May, grain and fertilizer fundamentals continued to improve, but Mosaic sold off significantly. The secondary was ultimately priced at $65, where we established our position.
While we were drawn to Mosaic by the catalytic event of the Cargill sale, our position is now largely sustained by two main drivers. The first is our belief that grain and corn fundamentals are extremely positive, as we anticipate corn stocks?to?use ratio to remain lower than 10%. The second is our belief that potash fertilizer has yet to recover to trendline levels of demand. With potash inventories declining to below normal levels in the US, China, and India, and with potassium nutrient levels in the soil in the US at three year lows, we are optimistic that global potash demand will recover more rapidly than the market expects. Consequently, we view potash fertilizer pricing potential to be skewed to the upside, especially in light of record high farmer income. Finally, while there have been recent efforts in Congress to remove the ethanol blending tax credit, we believe ethanol production and consumption in the US will remain almost unchanged.
In light of this analysis, we have used subsequent stock price volatility to increase our position. Based on our estimates, Mosaic trades at 10x 2012 P/E. This valuation fails to reflect our assessment for robust grain fundamentals and the potential for potash pricing upside relative to baseline assumptions. As the market shakes off the issues around the secondary and places Mosaic in proper context, we expect significant upside to the shares.
Long Equity: Sara Lee 
We added to our holdings in Sara Lee equity during the second quarter after initiating a position earlier this year when the company opted not to sell itself. After divesting assets for the better part of a decade, Sara Lee now largely consists of a North American branded meat business and an international coffee and tea business. The company plans to pay a $3 special dividend and spin off the coffee business in the first half of 2012.
We are excited about this investment for several reasons. First, the market continues to underestimate the true earnings power of these assets, as operating margins are poised to rebound significantly from a combination of cost reduction efforts and pricing actions taken to offset recent commodity inflation. At $19.50, we believe SLE is trading at roughly 7x our best estimate of normalized EBITDA. Sara Lee's US and European peers trade at approximately 9x, implying meaningful upside for SLE from these levels. Second, we like that the new Chairman of the Board, Jan Bennink, is playing a very active role. He was hired to oversee the separation of the company and is very engaged, buying stock for himself and acting like a CEO. Bennink has an impressive record of value creation from his days at Numico, where he dramatically reaccelerated organic sales growth in what was then considered a mature market (Western European baby food) before selling the business to Danone for a huge premium. Finally, we believe that both businesses will be attractive to strategic buyers. Our view is that Sara Lee's meat business could be acquired quickly, and the coffee business could be "Numico all over again."
Mortgages: CMBX Short 
The mortgage market as a whole softened in the second quarter. We believe that this weakness was caused less by the fundamentals of the bonds we own than by technical selling pressures in the market. These technical factors include the veritable elephant in the room – the Fed's selling of the Maiden Lane portfolio during the quarter – as well as the unwinding of a large CMBX portfolio by a US?based money center bank. Finally, as the quarter went on and markets as a whole declined, hedge funds with stop loss mechanisms conducted forced sales, adding to market malaise.
Even against this weakening sector backdrop, however, asset?backed security plays remained slightly profitable overall for Third Point in the second quarter, thanks to some excellent short positions in the ABX and CMBX indices.
In the first quarter, CMBX rallied significantly and the move in price caught our attention. We believed that this rally was technical, driven in part by a short squeeze, as investors who had hedged their MBIA long exposure with short CMBX unwound their positions in the face of resolution of some of the issues surrounding MBIA. To capitalize on this technical dislocation, we sold CMBX short into this rally at levels much higher than where we could buy the equivalent cash bonds.
In the second quarter, the technical factors described above forced CMBX down – in some cases as much as 40% from peak 2011 levels – resulting in a nice profit on our short 6 positions. We have unwound about two?thirds of the trade but continue to keep a small position in place as a protection hedge on our long CMBS book.
While our long bond portfolio was down for the second quarter, we are still optimistic about the opportunities in mortgage credit. We believe that the technical pressure in the sector should abate by the end of the third quarter. The bonds we own have stabilized already and we expect they will continue to appreciate.
Assets Under Management 
We have "hard closed" the Funds as of July 1, 2011. Our assets are now $7.9B, including the subscriptions we took in for July 1. We are pleased with the diversity and composition of our asset base, which includes a new peak in the percentage of institutional investor capital, a development we believe benefits all of our partners. We expect to revisit whether to re?open the Funds later this year.
Personnel Update 
We are pleased to announce that two new analysts joined our research team during the second quarter.
Jason Hong, PhD has joined Third Point as an analyst focusing on healthcare. Before coming to Third Point, Dr. Hong was a Vice?President in the Equity Derivatives Group at Goldman Sachs, a Portfolio Manager at Polygon Investment Partners and an Associate Analyst at Sanford C. Bernstein. Prior to Bernstein, Dr. Hong spent four years at McKinsey & Company, working with global healthcare companies in the areas of business development, post?merger integration and clinical program development. Dr. Hong graduated with a Ph.D. in Chemistry from Harvard University, and holds a B.S. with Honors in Chemistry from the California Institute of Technology.
Geoffrey Hsu joined us as an analyst focusing on materials and industrials. He has spent the last 9 years investing in equities in the commodities and industrials sectors. Before joining Third Point, Mr. Hsu was responsible for commodities and industrials investment for Highbridge Capital Management's European Long/Short strategy. He previously comanaged a sector specific Long/Short portfolio for GLG Partners North American Opportunity Fund. Mr. Hsu holds a B.S. in Science, Technology, and Society from Stanford.
Thank you for your partnership.
Sincerely,
Third Point LLC
_____________________
The performance data presented represents that of Third Point Offshore Master Fund L.P. All P&L or performance results are based on the net asset value of fee?paying investors only and are presented net of management fees, brokerage commissions, administrative expenses, and accrued performance allocation, if any, and include the reinvestment of all dividends, interest, and capital gains. The performance above represents fund?level returns, and is not an estimate of any specific investor's actual performance, which may be materially different from such performance depending on numerous factors. All performance results are estimates and should not be regarded as final until audited financial statements are issued. Exposure data represents that of Third Point Offshore Master Fund L.P. While the performances of the Funds have been compared here with the performance of a well?known and widely recognized index, the index has not been selected to represent an appropriate benchmark for the Funds whose holdings, performance and volatility may differ significantly from the securities that comprise the index. Investors cannot invest directly in an index (although one can invest in an index fund designed to closely track such index). Past performance is not necessarily indicative of future results. All information provided herein is for informational purposes only and should not be deemed as a recommendation to buy or sell securities. All investments involve risk including the loss of principal. This transmission is confidential and may not be redistributed without the express written consent of Third Point LLC and does not constitute an offer to sell or the solicitation of an offer to purchase any security or investment product. Any such offer or solicitation may only be made by means of delivery of an approved confidential offering memorandum. Information provided herein, or otherwise provided with respect to a potential investment in the Funds, may constitute non?public information regarding Third Point Offshore Investors Limited, a feeder fund listed on the London Stock Exchange, and accordingly dealing or trading in the shares of that fund on the basis of such information may violate securities laws in the United Kingdom and elsewhere.