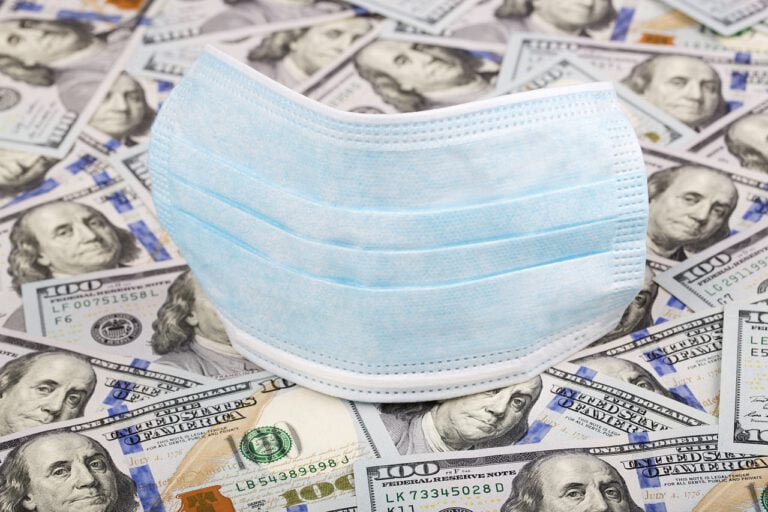 Even though there is a consensus on sending coronavirus stimulus checks, there are a lot of issues holding back the next stimulus package. One such thing delaying the coronavirus stimulus checks could be the possible differences between two of the most powerful members in the Senate – Senate Majority Leader Mitch McConnell and Senate Minority Leader Chuck Schumer.
Q2 2020 hedge fund letters, conferences and more
As per a report from CNN, the two men have rarely engaged in direct talks with each other. The negotiations, so far, on the next stimulus package has been led by House Speaker Nancy Pelosi, senior Trump administration officials and Schumer. As per the report, McConnell is later briefed about the closed-door meetings to get his input.
Gates Capital Management Reduces Risk After Rare Down Year [Exclusive]
Gates Capital Management's ECF Value Funds have a fantastic track record. The funds (full-name Excess Cash Flow Value Funds), which invest in an event-driven equity and credit strategy, have produced a 12.6% annualised return over the past 26 years. The funds added 7.7% overall in the second half of 2022, outperforming the 3.4% return for Read More
On Monday, Treasury Secretary Steven Mnuchin, and White House chief of staff Mark Meadows had a two-hour meeting with House Speaker Nancy Pelosi and Schumer. After the meeting, Mnuchin told reporters, "We're going to brief Mitch McConnell and then we will make some comments."
A similar pattern was seen with the earlier relief packages as well, where Mnuchin first met with Democratic leaders and then with McConnell. The input from McConnell was then shared with the Democrats, the CNN report says.
Such a process worked before, but is not expected to work this time with the election just three months away and GOP itself divided over the next stimulus package provisions. Schumer and McConnell are in a battle for control of the chamber. McConnell has held the title of the majority leader since after the 2014 midterms.
"It's awful," said Sen. Joe Manchin referring to McConnell and Schumer not engaging in direct talks over the next coronavirus stimulus checks.
GOP Sen. Lamar Alexander, talking of the differences between the two, said, "The better they get along, the better I like it, and the better we do."
Schumer and McConnell: what do they have to say?
When Schumer was asked why he is not negotiating directly with McConnell, he said, "Ask him." Further, Schumer noted that he (McConnell) is the Senate leader, but he is not always present.
"And it's hard to negotiate with someone who's not in the room," Schumer said.
McConnell, on the other hand, didn't admit any personal differences between him and Schumer. Last week, when CNN asked him about Schumer, McConnell said, "Oh, I think it's fine," adding, "We haven't been able to have any real meetings lately, but it's nothing personal in this."
When asked why he and Schumer are not directly negotiating the coronavirus stimulus checks, McConnell said for a deal it is necessary that the "President and the Democratic majority in the House and a substantial Democratic minority in the Senate" reach an agreement.
"So, ultimately the only way we can get this together is for them to reach an agreement. I'm fully aware of what's going on, but I can't deliver the pen [President]," McConnell said, according to CNN.