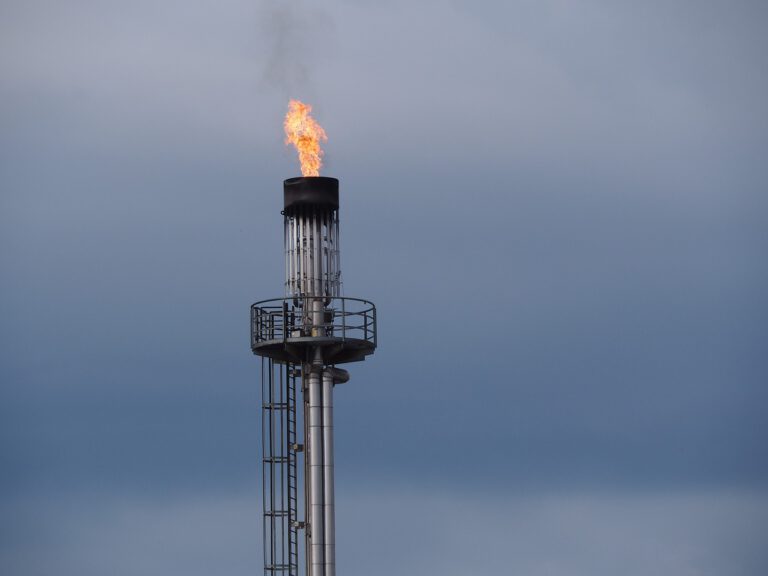 Commodity markets proved popular with retail traders this week so far on the European trading and investing platform, Capital.com. According to data provided by Capital.com, the number of traders trading derivatives on Natural Gas markets has increased by 35% so far this quarter. Investors have also placed larger trades in the popular commodity with the average trade size growing by over 190% and overall trading volumes surged 490% quarter-to-date.
Q3 2021 hedge fund letters, conferences and more
Short-Seller Spruce Point Highlights Its Latest Canadian Consumer Short: Saputo
Reputed short-seller Spruce Point Capital Management released its latest short report this week. The firm is shorting Canadian dairy and grocery manufacturer Saputo. Spruce Point chief Ben Axler believes the company is entering a phase of declining growth and highlights the financial stress and growing challenges he sees it facing, not only in Canada but Read More
Natural Gas Price Has Soared Almost 150% Since April
David Jones, Chief Market Strategist of Capital.com suggests caution as the commodity continues to grab headlines:
"Even the most casual of market followers will be aware of a crisis going on in the gas markets over recent months - just in the UK, 17 energy suppliers have gone bust since September. The soaring price of gas could be the culprit here. At its peak in October, the Natural gas price had soared almost 150% since April of this year hitting its highest levels in more than seven years. There have been some potential trading opportunities along the way - but there is a note of caution up at these levels for traders. There is an old market saying that by the time the news hits the front pages of the main news media, then the move in the market has been and gone - it's a warning about being too late to the party after a market has experienced a major move. It's too early to say if this is the case with Natural Gas but it's not surprising that a lot of people have been drawn to this market given the stellar performance and recent headlines. There could well be some more strength left in the price of Natural Gas from here - but traders might consider having stop orders in place should market sentiment suddenly change, to help manage the risk if there is a sudden sell-off."
Meanwhile, Gold loses some of its shine as the number of clients trading derivatives of Gold drops by 19% quarter-to-date, on Capital.com. Over the same period, gold trading volumes are so far down by 44% from Q3 2021.
Gold As A Hedge Against Inflation
"As stocks, crypto and commodities have soared, poor old gold has struggled to attract much interest. The last six weeks or so have seen the price stage an impressive rally - back to its best levels since June, and price movements are always going to pull traders into a market. On top of this, as expected, concerns about inflation are ramping up in recent months and there are plenty out there who still see gold as a hedge against a rising cost of living.
At the moment the market has been going up - but it should be noted that so far this year, when gold has rallied, it ultimately fizzled out. The $1900 area was at the highest [level] last time around in May 2021 and it would not be surprising to see traders booking at least some profits if the yellow metal pushes back to these levels."
---
This article is for general information purposes only. It is not investment advice or a solution to buy or sell securities. Opinions are the authors; not necessarily that of Capital.com or any of its affiliates, subsidiaries, officers or directors. Leveraged trading is high risk and not suitable for all. You could lose all of your deposited funds. Past performance is no guarantee of future results.
About Capital.com
Capital.com is a high-growth investment trading fintech group of companies empowering people to participate in financial markets through secure, low-friction, innovative platforms that take the complexity out of investing. Its intuitive, award-winning platform, available on web and app, offers investors a seamless trading experience to over 3800 world-renowned markets. To help investors trade with confidence, the platform is enabled with robust risk management controls and transparent pricing while its all-in-one Investmate app delivers extensive financial lessons and educational content to support clients in their investment journey.
Capital.com has clients in over 180 countries with offices located in the UK, Gibraltar, Australia, Cyprus and Belarus. In 2020, the platform reported a 700 per cent growth in its client base, making it one of Europe's fastest growing investment trading platforms with more than 2 million clients.
Capital Com (UK) Limited is authorised and regulated by the Financial Conduct Authority (FCA). Capital Com SV Investments Limited is authorised and regulated by the Cyprus Securities and Exchange Commission (CySEC), under license number 319/17.Capital Com Australia Limited is authorised and regulated by the Australian Securities and Investments Commission