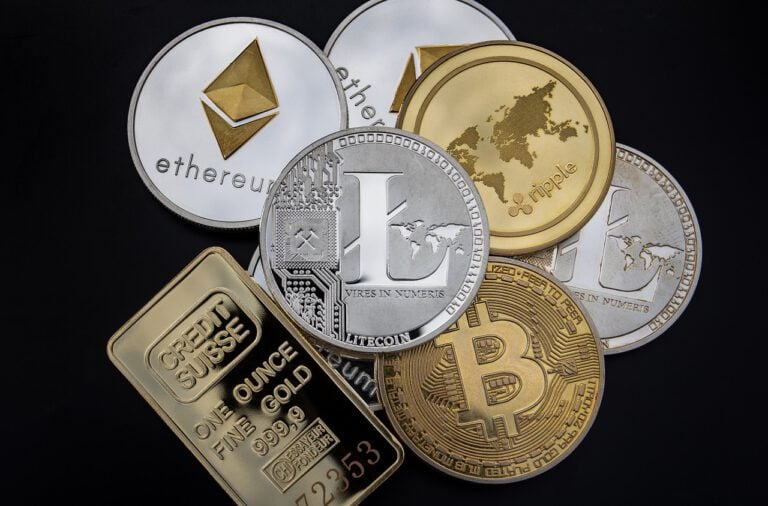 Coinbase is one of the world's best-known cryptocurrency exchanges and the largest such entity in the United States. Founded in 2012 in San Francisco – virtually a lifetime ago given the pace at which the industry moves – Coinbase has generated around $2 billion in transaction fee revenue since its launch, making it one of the most profitable companies in the cryptosphere.
Q1 2020 hedge fund letters, conferences and more
Coinbase aggressively grew to become one of the industry's dominant players, its $8 billion valuation makes it a true fintech unicorn. Lately though, a series of self-inflicted calamities have dented the once impregnable exchange, thus opening the door to new competitors.
Fund Manager Profile: Kris Sidial Of Tail Risk Fund Ambrus Group
A decade ago, no one talked about tail risk hedge funds, which were a minuscule niche of the market. However, today many large investors, including pension funds and other institutions, have mandates that require the inclusion of tail risk protection. In a recent interview with ValueWalk, Kris Sidial of tail risk fund Ambrus Group, a Read More
Coinbase Alternatives Are Gaining Traction
This time last year, Coinbase announced that its global user base had exceeded 30 million, with 8 million having onboarded in the preceding 12 months. While those numbers are incredibly impressive, Coinbase clearly has a battle on its hands to maintain them. The success of Binance, which overtook Coinbase as the world's dominant exchange within six months, coupled with recent bad publicity tells us as much.
Traders today have more options at their disposal than ever before: just as there is nothing stopping existing Coinbase traders from closing their accounts and going elsewhere, there's little pushing newcomers towards Coinbase save for its brand name – with negative press having knocked off much of the gloss. Traders disgruntled with Coinbase's recent history can do business, also based in San Francisco and the US arm of the leading Japanese exchange of the same name. bitFlyer USA is licensed in 47 states, offers instant deposits and is known for its customer-centric approach. It is also committed to listing coins that solve real-world problems, in contrast to platforms that stand accused of cynically shilling dubious altcoins.
Other notable Coinbase alternatives, meanwhile, include Kraken, Bybit, Huobi, BitMEX, Gemini and Bittrex. Needless to say, you'll want to familiarize yourself with their products, rules and regulations before opening an account.
From Ground Zero to 9 Figures: Coinbase On the Rise
Coinbase launched in June 2012 and quickly set about capturing the attention of bitcoin investors, enabling interested parties to buy and sell BTC via bank transfer. Needless to say, the competition back then was far less intense than today, but even so, Coinbase's growth was rapid: within 18 months it had received $30m worth of funding from venture capitalists, launched a suite of merchant tools and permitted instant buys for verified users.
Although initially conceived as a platform for buying and selling bitcoin, a kind of PayPal for crypto complete with an integrated wallet, Coinbase soon diversified. By January 2015, it became the first licensed U.S. exchange, and this time the funding war chest had entered nine-figure territory, with Coinbase having received $75m worth of Series C investment from the likes of the New York Stock Exchange and Spanish bank BBVA.
Prior to the 2017 bull run, Coinbase strengthened its foundations, rebranding to Coinbase Exchange, adding retail support for Ethereum and Litecoin, in addition to obtaining a BitLicense from the New York State Department of Financial Services. When the industry gathered momentum, Coinbase was perfectly poised to post record-breaking numbers, its revenue eventually breaking the symbolic $1 billion barrier.
It is no exaggeration to say that Coinbase was a gateway for millions of people to enter the crypto space. Because of its sizable capital, it succeeded in positioning itself as the number one choice for investors, particularly those based in the United States, and as the years have passed, it's become an investor in its own right thanks to its Coinbase Ventures arm. To date, Coinbase Ventures has funded projects such as Compound, BlockFi, Etherscan and Dharma; the exchange, meanwhile, now supports traders from over 30 countries, with Coinbase Pro catering to advanced users. Coinbase even collaborated with Circle to bring a new dollar-pegged stablecoin to the market.
Is Coinbase's Reputation Unraveling?
Despite its enormous success, Coinbase hasn't always generated positive press. In 2018, for instance, the exchange notified 13,000 users that it would be cooperating with the IRS, who were seeking users' names, addresses and historical transactions for the purposes of identifying tax evaders. In fairness, Coinbase had little choice, since a San Francisco court ordered it to do so.
That's not all, though: Coinbase has been accused of aggressively freezing customer accounts and of cozying up to regulators. The same year it doxxed users to the IRS, it suspended the account of Wikileaks, prompting the whistleblower to call for a global blockade of the exchange. The following year, #DeleteCoinbase trended on Twitter after the firm acquired Neutrino, a startup that leveraged public blockchain data to cynically trace crypto transactions.
The fears of anti-surveillance users appeared to be confirmed earlier this month, with the news that Coinbase intends to sell its blockchain analysis software to the IRS and DEA. In response to this and recent outages amid heavy traffic, the exchange witnessed its largest net outflow of BTC in years, as users continue to withdraw their bitcoin and jump ship.
If there are two things crypto traders hate, it's outages and aggressive surveillance – the presumption that crypto traders are common criminals. Add high transaction fees into the mix, and trader flight is inevitable.
Will Coinbase remain the largest crypto exchange in the US? Or will its influence continue to dwindle in light of recent scandals? Only time will tell. Meanwhile, find an exchange you can trust before the next bull market begins.