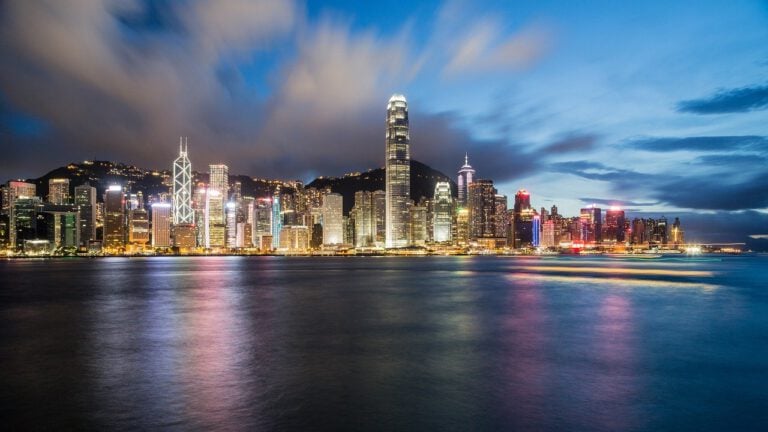 In his Daily Market Notes report to investors, while commenting on China winning the economic war, Louis Navellier wrote:
Q2 2021 hedge fund letters, conferences and more
ISM/Jobs Data
The ISM on Friday reported that its non-manufacturing, services index decelerated to 61.7 in August, down from an all-time high of 64.1 in July.  The good news is that all 17 industries surveyed expanded in August and this was the 15th straight month the ISM service index reported an expansion (above 50).  One of reasons that the ISM services index decelerated was that the business activity component decelerated to 60.1 in August, down from 67 in July.  So the good news is that the service sector is still growing, but at a slower pace.
Gates Capital Management Reduces Risk After Rare Down Year [Exclusive]
Gates Capital Management's ECF Value Funds have a fantastic track record. The funds (full-name Excess Cash Flow Value Funds), which invest in an event-driven equity and credit strategy, have produced a 12.6% annualised return over the past 26 years. The funds added 7.7% overall in the second half of 2022, outperforming the 3.4% return for Read More
Overall, in the wake of the disappointing August payroll report, the Fed's Federal Open Market Committee (FOMC) statement on September 22nd will be critical.  Interestingly, Treasury bond yields "spiked" after the August payroll report.  However, the FOMC may cite the Covid-19 Delta variant as an excuse to "kick the can down the road" and defer and tapering announcement.  The fact that the Fed is failing in its unemployment mandate and has been unable to replace the 5.3 million jobs lost since the pandemic commenced likely irritates the doves on the FOMC.  However, the hawks on the FOMC are alarmed over higher inflation and know the Fed cannot fight market rates long-term.  As a result, the upcoming September FOMC statement will be closely scrutinized.
The U.S. military successfully left Afghanistan this week after evacuating approximately 123,000 people without a second terrorist attack.  The other good news is a "peace dividend," similar to the late 1990s, should help the stock market.
China's Rising Tide
The new wars are now economic in nature and China is winning.  We are reminded of the current economic wars every time we deal with Covid-19 and are reminded of port bottlenecks.  The Green Agenda that is being pushed further empowers China, since the most solar panels are largely by the Chinese.
In EV batteries, Chinese company Contemporary Amperex Technology (CATL) produces cheaper, but less efficient iron-phosphate batteries that Tesla is utilizing.  Due to China's dominance and control of solar panels, lithium batteries as well as raw materials, the Green Agenda is now being controlled by China, who is well positioned to continue to win more economic wars.
In the U.S. we do not have central economic policy like China.  Instead, the federal government and many states pass tax incentives that incentive businesses that all too often then outsource to China.  The belief that the U.S. can compete with China in industries they dominate is a pipe dream, since the U.S. does not have the cheap electricity (from coal), the labor camps (the Uighurs) nor the will to process raw rare earth commodities to beat China in the industries they dominate.  As a result, the Biden Administration has its hands full with China, which may explain why its has not rescinded the tariffs that the Trump Administration imposed on China.
It is never a good idea to bet against America, but outsourcing pollution and forced labor to China to make the solar panels that California now mandates on new residential construction is naïve and is already having profound consequences.  Furthermore, the powerwalls that many California residents install to hold their solar electricity before selling it back to the electric grid predominately utilize iron-phosphate batteries from CATL in China.  So right now, if I add up the industries that China dominates, as far as the Green Agenda is concerned, China has virtually obliterated the U.S.
Speaking of China, the shocking news this week was that the Chinese National Bureau of Statistics announced that its non-manufacturing, service sector index plunged to 47.5 in August, down from 53.3 in July.  The Delta variant of Covid-19 was largely responsible for this massive contraction.  I should add that any reading below 50 signals a contraction.  Since China's manufacturing index was at 50.1 in August, down from 50.4 in July, China is now dangerously close to slipping into a recession.
Shipping Opportunities
The port bottlenecks are now worse than ever due to China's woes and were complicated further by Hurricane Ida, because ports in Louisiana to are expected to remain closed for at least several days until power is restored.  There were reported to be 44 containerships off the coast of Southern California waiting for the Ports of Long Beach and Los Angeles to have room for them to unload their containers.  The average wait for a container ship to unload its goods is now 7.6 days in Southern California, where the Ports of Long Beach and Los Angeles account for about one-third of U.S. imports.  Fortunately, I recommend a logistic company (EXPD) and plenty of shipping companies (CMRE, DAC, EDRY, ESEA, MATK, NMM, SBLK & TGH).
Odd News
A Missouri nature center is throwing a "sweet 16" birthday party for one of its most unusual resident animals: a two-headed snake. The Cape Girardeau Conservation Nature Center, which is operated by the Missouri Department of Conservation, said the female black rat snake, which has two heads with fully functional brains, will turn 16 on Saturday and visitors are being invited to join the celebration.