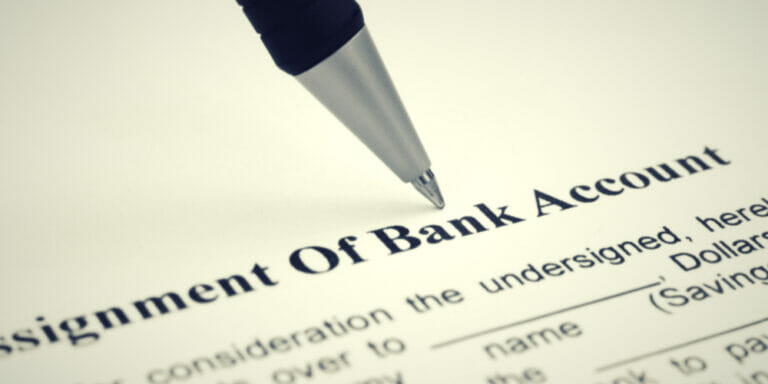 If you want to reduce the risks of chase account fraud or save money on annual fees, closing your chase account is the right thing to do. Wondering how to do so? Here's how!
Go

to the chase online banking website and sign in to your account.

Next, email the bank directly to request that you want to close your chase

Be sure to include relevant information about why you are closing your account and when you would like to have it closed.

Finally, keep an eye on your account for any final transactions or fees that may be charged before your account officially closes.
In addition to this, there are several ways to close it. This blog post will walk you through the steps necessary to close your chase account for good.
Before Closing a Chase Account
Closing a chase account can be relatively straightforward, depending on your specific situation. But before closing your Chase account, there are some prerequisites. Here are the details of what you should do before closing a Chase account.
Gates Capital Management Reduces Risk After Rare Down Year [Exclusive]
Gates Capital Management's ECF Value Funds have a fantastic track record. The funds (full-name Excess Cash Flow Value Funds), which invest in an event-driven equity and credit strategy, have produced a 12.6% annualised return over the past 26 years. The funds added 7.7% overall in the second half of 2022, outperforming the 3.4% return for Read More
Open a New Bank Account [Backup]
Before closing your existing account, it is important to ensure that all your funds have been transferred and that any outstanding checks have cleared. You should also open a new account as a backup in case any issues arise during the closing process.
Opening a new bank account can be daunting, especially if you are trying to close an existing account with a major financial institution like Chase. In order to successfully open a new bank account before closing your Chase bank account, it is important to understand the different types of accounts available and the steps involved in the account opening process.
Here are some tips on how to proceed:
Start by

researching

different types of bank accounts that might suit your needs. You may want to consider online-only banks, traditional brick-and-mortar banks, or hybrid accounts that offer the best of both worlds.

Once you've identified a few options that seem to fit,

compare the features and fees

associated with each account. This will help you choose the right bank and account type for your needs and budget.

Once you've settled on a bank and account type, it's time to

start the application process

. This usually involves filling out an online form or visiting your local branch in person. Be sure to have your relevant personal and financial information on hand, so the process goes as smoothly as possible.

Once your new national bank account is open, be sure to take the time to set up any

automatic transfers

or other important account features. This will help ensure that your new account stays in good standing and that you can benefit from all of its benefits and perks.
Zero Out the Balance
Zeroing out an account balance before closing a Chase account is necessary to ensure that all transactions are accounted for and paid in full. This typically involves reviewing each transaction individually, reviewing any outstanding payments or transfers that may be needed, and making any necessary adjustments.
Depending on your bank or financial institution, you may need to contact them directly to complete this process. Once the balance is completely zeroed out, you can close your Chase account as desired.
Cancel/Transfer Automatic Payments
Automatic payments are a convenient way to ensure that your bills get paid on time without manually processing each payment. However, if you are closing a Chase account, it is important to cancel or transfer any automatic payments associated with that account before it is officially closed.
To cancel an automatic payment on a Chase account, follow the steps below:
Log in to your online banking account and navigate to the "

Automatic Payments

" section.

From there, you will see a list of all

active automatic payments

associated with your account.

Now select any payment you want to cancel, and click the "

Cancel Payment

" button next to it.
Notify/Update Direct Deposits
When closing a Chase account, it is also important to notify or update your direct deposits as soon as possible. This will ensure that you receive any payments or funds from your employer, government benefits, or other sources on time and without interruption.
To update your direct deposits, you must log into your online Chase account or speak with a representative at your local branch. Depending on your account type, you may need to provide basic information such as your social security number, employer's address, and bank routing information.
Once your direct deposits have been updated or transferred to another account, it is important to confirm that they have been completed. You may check the status of your direct deposits by logging into your account or contacting Chase directly.
Pay Off Negative Balances or Bank Fees
You must pay these off before closing the account if you have accumulated any negative balances or bank fees on your Chase account. Otherwise, you may be responsible for these debts even after closing the account.
You can pay your negative balances directly through your Chase account or by contacting a customer service representative. You can contact the customer service representative by phone or online, which may be more convenient in some cases. If you choose to make a payment online, you will typically need to provide your account number and the amount you wish to pay off.
What To Remember Before Closing A Chase Account?
Here are a few things you should keep in mind as you prepare to close an account with Chase:
First, it's necessary to understand that closing your account does not necessarily

eliminate your financial obligations with Chase

. You will still be required to pay any remaining balances and may incur penalties or other costs if you do not.

Next, it's important to be aware that closing your account

does not automatically cancel your Chase credit cards

, debit cards, or other financial products. You will need to cancel these separately if desired.
Whatever your particular situation is, it's important to understand that closing a chase account is not always the right decision for everyone. Before you proceed, it may be wise to contact a financial advisor for more information and guidance.
Closing Your Chase Savings/Checking Account
Closing your Chase savings or checking account is a relatively simple process and can be done online, over the phone, or in person at a local branch. Here is a rundown of each method.
Online
If you want to close your Chase savings or checking account online, follow the steps below;
Log in to

your

Chase credit card account

online or through the Chase mobile app.

Scroll down to the section labeled

'Accounts & Services' and click on 'Close Account.'

If you are closing your checking account,

select

that option and confirm your decision by clicking on 'Yes.'

However, if you are closing your savings account, select that option instead and then

confirm

your decision by clicking on 'Yes.'

Enter the reason for closing your account in the text field, and then click on 'Continue'

to finalize the process.

Follow any additional prompts or steps that may be required, such as mailing in a written request or speaking with a Chase representative. Once your account is officially closed, you will receive an

email confirmation

from Chase.

Finally, be sure to

cancel

any

automatic withdrawals

that are linked to your Chase account and close any other accounts or services that are associated with it. This will help ensure a seamless transition when closing your Chase account.​
Bank
If you don't want to close your Chase account online, you can do it by going in person to Chase Bank. Overall, closing your Chase Savings or Checking account in person at a Chase bank can be a straightforward process as long as you take the time to prepare in advance.
Here is how to do it:
The first step is to gather any outstanding balances on your account and pay off any unpaid fees or charges. Once you have done this, you will need to provide the bank representative with your account information, such as your

account number

and

PIN

.

Visit your

local branch

and speak with a

bank representative

.

Next, let the bank representative know you are looking to close your account. They should be able to

guide you through the process

and answer any questions you may have about closing your Chase Savings or Checking account.

Finally, once your account is closed, you will

receive a confirmation letter

from Chase indicating that the process is complete.
Overall, closing your Chase Savings or Checking account in person at a Chase bank can be a straightforward process as long as you take the time to prepare in advance.​
Phone
Closing your Chase account using a phone is a convenient and straightforward process. Here is how to do it:
Gather necessary information

about your accounts, such as your account number and

routing number.

Call the customer service line

for Chase bank and ask to speak with a representative about closing your savings or checking account over the phone.

Provide

the representative with any requested

information

about your account, including your name and account number.

Confirm

that you

want to close the account,

and ask any questions or address any concerns you may have about closing your account over the phone.

Wait for the representative to

process your request,

and confirm that the account has been closed successfully.

Confirm the account closure and

request confirmation in writing

, if desired.

If necessary,

follow up with the bank

to ensure your account has been officially closed. And be sure to close any other accounts linked to your savings or checking accounts, such as a credit card account or loan account.

Finally, ensure to properly

dispose

of any

checks

,

debit cards

, and other physical items associated with your old account, and update any automatic payments or deposits linked to your account.
Congratulations – you have successfully closed your savings or checking account over the phone!
Mail
Another way to close a Chase account is by taking advantage of traditional mail services. It is a hectic and inconvenient process as compared to other methods. However, if you prefer this method, you will need to gather the following information:
Obtain a

copy

of your most

recent statement

or

transaction history

for your Chase account. This can be done online by logging into your account and selecting the "Statements" option in your account menu.

Next,

write a letter

that includes your name, Chase account number, and the reason for closing your account. Include relevant details about recent transactions or fees on your account, if applicable.

Finally, you will need to

mail

your letter and a copy of your account statement to the address listed on the Chase website.

If you have questions or concerns about closing your Chase savings or checking account via traditional mail, you can

contact customer support for assistance.​
Effect On Your Credit Score
The impact of closing your Chase account on your credit score can vary depending on several factors, including the current state of your credit and how long you have had an account with Chase. Generally speaking, closing a high-limit or long-standing account can harm your credit score, as it may be seen as an indication of financial instability or poor credit history.
While there may be some potential downsides to closing your Chase account, with proper planning and mindful management, you can minimize the impact on your credit score and maintain a solid financial profile.
How To Reduce The Impact Of Closing A Chase Account On Credit Score?
Here are a few steps that you can take to reduce the potential impact on your score when closing an account with Chase.
Checking your credit report and score

before making any decisions about closing your account will give you a clearer picture of your current credit status.

You may want to consider

paying down any existing debt

or credit utilization before closing your account, as this can also help mitigate the impact on your score.

It is essential to

remember when and how you close your Chase account.

Ideally, you should avoid doing so during a major life transition, such as buying a house or applying for a new credit card.

You should try to close your account in person at a branch or over the phone, as this can be seen as a more responsible and deliberate decision than simply closing it online.
Other Alternatives
When considering closing your Chase account, there are some different alternatives that you can explore. These might include requesting to waive the annual fee, downgrading your card, and stashing it safely instead. Here are the details of each alternative.
Request to Waive the Annual Fee
The first option is to request a waiver on the yearly fee typically associated with Chase accounts. You can contact customer support directly and explain why you feel the fee should be waived. Depending on the circumstances, they may be able to grant your request and waive the fee for you.
Downgrade Your Card
Another option is to downgrade your Chase card to a different type of account with fewer features or benefits. This may involve closing your existing account and opening a new one with the same bank or simply asking your customer support representative to move you to a different card. Downgrading your card can help save money and may be a good option if you no longer need the features or benefits of your current Chase account.
Stash It Safely Instead
Another alternative for closing your Chase account is to simply stash it safely instead. This could involve putting your card in a secure drawer or safe, using it for occasional purchases and then canceling the card, or transferring your account balance to another bank.
This approach allows you to retain access to your Chase account if needed without incurring any additional fees or charges. Ultimately, the best option will depend on your individual needs and preferences.
FAQs
What Happens if I Do Not Close a Bank Account?
If you do not close your bank account, the bank will continue to charge fees and other maintenance costs. Therefore, closing your bank account when you're no longer using it is important.
Is There a Fee to Close a Chase Checking Account?
No, there are no fees associated with closing a Chase checking account. Closing your account is free and can be done online or over the phone anytime.
While there may not be any fees associated with closing a Chase checking account, it is essential to note that you could incur some penalties if you have an outstanding balance on your account at the time of closure. If you have any outstanding debts, it is important to work with Chase to devise a plan to settle them before closing your account.
Why do Chase Close Accounts?
A few key factors may contribute to an account being closed by Chase. One of the most common reasons is non-payment or non-satisfactory payment history on loans and credit cards held with Chase. Additionally, any suspicious or fraudulent activities on an account may also be a reason for account closure.
Do Millionaires Have Normal Bank Accounts?
No, millionaires use specialized banking services beyond the usual offerings available to most people.
One popular option for wealthy individuals is private banking, which provides personalized services and financial advice to help them manage their wealth effectively. These services often include custom investment portfolios, insurance products, tax planning advice, conveniences like 24/7 concierge services, and access to exclusive events.
Another option that millionaires may utilize is high-yield savings or money market accounts. These accounts often come with higher interest rates and lower fees than traditional savings accounts, making them a popular choice for those who want to earn more from their savings.
Conclusion
Closing a Chase account is simple and easy to do. If you're considering closing your Chase account, applying these tips on closing a Chase account will help ensure the process goes smoothly.