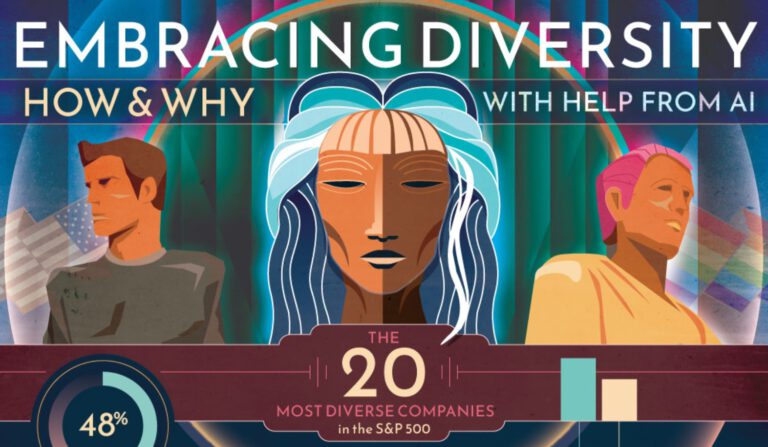 Recruiting software and artificial intelligence are increasingly becoming the main tools of the hiring process. Using technology like this is a great way to speed up hiring and make the process more objective than when humans are running the show. However, some recruiting AI have developed similar biases to the human recruiters who trained them. This is overcome by ensuring the AI is programmed with unbiased data. With an unbiased recruiting AI, businesses can conduct the hiring process with ease and increase the diversity of their workforce, making them more profitable.

Q4 2020 hedge fund letters, conferences and more
Increasing Diversity Increases Profitability
Recruiting software and AI programs can make the most out of the recruiting process by increasing diversity and speeding up hiring. There are several statistics that prove how beneficially diversity is to the workforce, including the below infographic that lays it all out. By 2025, 12 trillion dollars could be added to the GDP just by increasing gender equality in the workplace. Additionally, companies in the top 25% of ethnic diversity in their leadership are more likely to have good financial performance and lead the industry in profitability. Having diverse people means you have diverse ideas. It increases creativity and innovation, making a diverse company much more insightful than other less diverse companies.
How A Weakening PE Market Serves As Another Sign Of A Weakening Economy
Amid the turmoil in the public markets and the staggering macroeconomic environment, it should come as no surprise that the private markets are also struggling. In fact, there are some important links between private equity and the current economic environment. A closer look at PE reveals that the industry often serves as a leading indicator Read More
Using Recruiting AI Successfully
Most hiring practices could use some improvements to better focus on creating a fair and easy recruitment process. Recruiting AI is just the right tool to do this. However, to be able to benefit from a recruiting AI, you must program it with unbiased data. Take information from several different jobs and applications so the AI doesn't learn a person's bias. You also want to take out information that could be used to discriminate against a candidate, like their gender, race, or age.
With an unbiased recruiting AI, the top applicants to any job, regardless of their socioeconomic status, can be instantly identified from the talent pool. This leads to a better qualified and more diverse workforce, which can improve your company's success and profitability. Recruiting AI can streamline the hiring process and create a better overall workforce.
The increasing use of recruiting software and AI can be extremely beneficial if used with diversity in mind. Fortunately there are several resources to teach people about recruiting AI and how to create a better hiring process. These technologies must be programmed with unbiased data if we want to improve the qualifications and success of companies throughout the business world.

Updated on