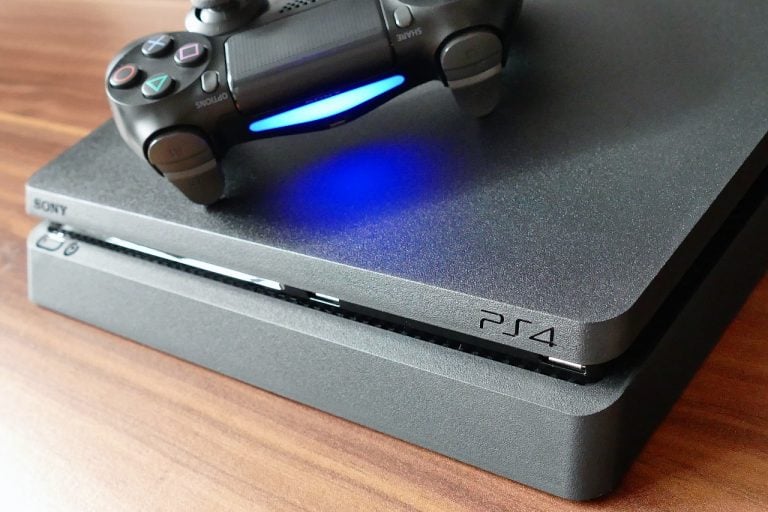 Update, Dec. 10, 2019: More details about BioShock 4 are starting to leak out. Inverse spotted a job listing at 2K for an "End Game Design Lead." The position appears to have already been filled because the listing has been removed, but it was apparently located in Novato, Calif., where Kotaku said 2K was working on a new BioShock title last year.
BioShock 4 could be getting multiplayer mode
The job listing didn't say which game or games the person would be working on, but it did state that the game would be centered on "live-services." Inverse suggests that this could mean BioShock 4 will be similar to Fallout 76, Borderlands 3 and Diablo 3.
Instead of being exclusively centered on a narrative involving just a single player, the new BioShock game could involve multiplayer strategies and regular downloadable content releases. Adding multiplayer action would be new for the franchise.
Gates Capital Management Reduces Risk After Rare Down Year [Exclusive]
Gates Capital Management's ECF Value Funds have a fantastic track record. The funds (full-name Excess Cash Flow Value Funds), which invest in an event-driven equity and credit strategy, have produced a 12.6% annualised return over the past 26 years. The funds added 7.7% overall in the second half of 2022, outperforming the 3.4% return for Read More
Cloud Chamber reveals more details
Kelley Gilmore, he head of the 2K game studio that will develop BioShock 4 spoke to GamesRadar about the game. She said they have "a myriad of ideas" for the game and that they will focus on offering "a compelling narrative and immersive world," just like in previous titles in the franchise.
GamesRadar asked about whether the next installment will continue the tradition of dissecting philosophical theories. Gilmore pointed out that narrative has long been a strength of the franchise, and they already have "several amazing storytellers" to continue the tradition.
The tech site also asked about the potential use of live-services, and she didn't really provide an answer one way or the other. She basically just said the industry is continually evolving, and they will be listening to their audience as they design the game.
She also said some of those who worked on previous BioShock titles will be working on the fourth installment alongside other development veterans from franchises such as Call of Duty, Star Wars, Walking Dead, Battlefield and Assassin's Creed.
Previously:
There have been rumors about a new installment in the BioShock franchise for quite some time, but now we have the official confirmation about the title enthusiasts have dubbed "BioShock 4." The first three titles in the franchise are BioShock, BioShock 2 and BioShock Infinite.
2K announces new game studio
In a press release on Take-Two's Investor Relations site, 2K announced the formation of a new wholly owned game studio under its publishing label. The new game studio is called Cloud Chamber, and it will have teams in the San Francisco Bay area and in Montreal, Quebec, which will be the first Canadian office for a 2K studio.
Kelley Gilmore will head up the new game studio, becoming the first woman to launch and lead a development studio in the history of the company. She previously worked with Firaxis Games, another 2K game studio, and has worked on Sid Meier's Civilization and XCOM.
Cloud Chamber joins 2K's other wholly owned game studios, which include Firaxis Games, Visual Concepts, Hangar 13, 2K Silicon Valley and Cat Daddy Games.
2K announces BioShock 4
In conjunction with the announcement about the new game studio, 2K also announced that Cloud Chamber is working on a new installment for the BioShock franchise. The company didn't provide many details about BioShock 4, other than that it "will be in development for the next several years."
"BioShock is one of the most beloved, critically praised and highest-rated franchises of the last console generation," 2K President David Ismailer said in a statement. "We can't wait to see where its powerful narrative and iconic, first-person shooter gameplay head in the future with our new studio team at Cloud Chamber leading the charge."
This isn't the first time we're hearing about BioShock 4. Kotaku reported in 2018 that the game was in the works. Not long after the announcement about Cloud Chamber was posted, the gaming site also said sources claim BioShock 4 has actually been in the works for years already.
According to Kotaku's sources, BioShock 4 has been in the works since at least 2015. At that time, the game was code-named Parkside and was in development at Certain Affinity, the game studio known for assisting on Call of Duty and Halo. However, by the end of 2016, 2K supposedly pulled the project from Certain Affinity and moved in in-house. Kotaku claims Cloud Chamber has even been in existence for the last two years, working quietly on BioShock 4 behind the scenes.