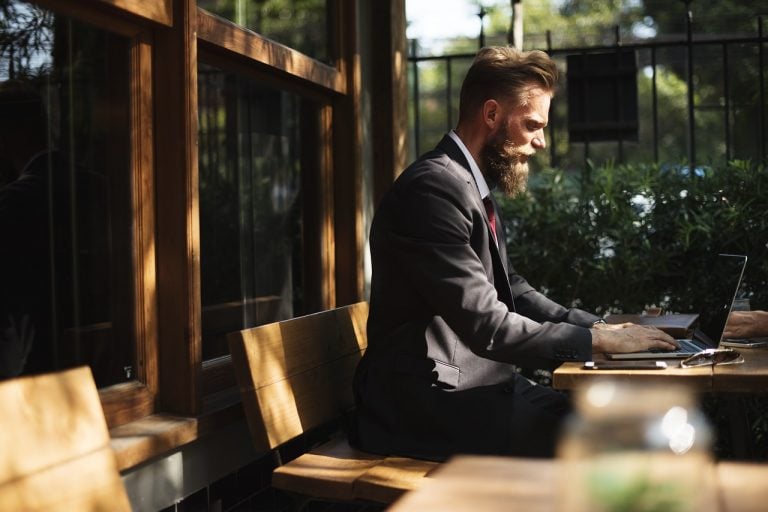 A very wise person taught me something many years ago: If you want to deeply understand something, study it in its extreme. In this case, the "something" is the public company governance model and the extreme situation is Bed Bath & Beyond. Three activist investment firms have teamed up to replace the entire board of Bed, Bath & Beyond with the intent to "instill best-in-class governance." (1) And rightly so as BB&B currently has a board with an abysmal track record.
The Bed Bath & Beyond board appears to meet all the criteria of modern "good governance. It has ticked all the right boxes including gender diversity and corporate social responsibility, has the right committees with the required written charters and several current CEOs among its members. In other words, it is a perfect example of the kind of board that results from the current public company governance model. The problem is that this governance model results in boards that are not developed to optimize capital allocation and to maximize longer-term company performance and shareholder value. At present and in more "normal" situations the shortfalls in this governance model still exist but is not as evident. But, in certain cases such as more recently with GE and in highly competitive situations faced by many retailers including Bed Bath & Beyond, the governance weaknesses are glaring and for BB&B are reflected in the $8 billion in value destruction over the last 5 years. This represents a decline of 80%.
Q4 hedge fund letters, conference, scoops etc
Gates Capital Management Reduces Risk After Rare Down Year [Exclusive]
Gates Capital Management's ECF Value Funds have a fantastic track record. The funds (full-name Excess Cash Flow Value Funds), which invest in an event-driven equity and credit strategy, have produced a 12.6% annualised return over the past 26 years. The funds added 7.7% overall in the second half of 2022, outperforming the 3.4% return for Read More
In my book Governance Arbitrage: Blowing Up the Public Company Governance Model to Maximize Long Term Shareholder Value, I offer a new, more robust governance model for public companies. Much of what is involved with the approach of the 3 activist funds to Bed Bath & Beyond aligns very closely with many of the components of this proposed new governance model:
Clear Governing Objective
Public company boards are steeped in process but lack a governing objective. This objective should be to optimize capital allocation and to maximize longer-term company performance and shareholder value. There is no question that this is the objective of the activists; otherwise, why invest in the company? Moreover, maximizing shareholder value is vital for our economic well-being, now and as the future unfolds.[1]  It is equally clear as a result of the abysmal performance of the company that its incumbent board lacks this objective. For example, as the Wall Street Journal notes regarding capital allocation, "Consumers can find better products and prices at HomeGoods, Walmart and Target, which have heavily invested [emphasis added] in their stores. Bed Bath & Beyond hasn't." (2)
Director Selection Criteria
Director selection in the model I propose has one criterion: Competence, with this competence falling into 3 primary categories:
Industry experience and track record
Experience and track record related to specific value drivers of the company
General value creation experience and track record. (This is what a top private equity professional would bring to the table.)
In the case of Bed Bath & Beyond, the board is lacking in all of these competencies. As the activists have pointed out, the board lacks retail experience. Their slate of nominees includes retail heavyweights and a member of the one of the activist funds who brings both retail and general value creation background. These selections cover at least two, if not all, of the 3 categories summarized above.
Deep Dive Due Diligence
The best private equity firms are masters at deep dive due diligence of industries and companies before, during and after an acquisition process is executed, with the intent to determine the full potential of the company in question. This is far more robust than a typical strategic plan. With the new governance model, boards of public companies would initiate a similar process. In the context of the full potential development of the company, a longer-term equity value target would be set and a small set of initiatives would be identified to drive toward this value. However, it is not clear that the board of Bed Bath & Beyond has any awareness of what has been going on, much less doing a deep dive diligence exercise, as same-store sales have been declining for years as costs rise resulting in a decline in operating margins from 16.5% to 4% from 2011 through 2018. The activist funds have clearly identified key performance enhancing initiatives including compensation better aligned with performance, the development of a direct sourcing and private label model, cost reductions, improvement of merchandise selection/management and possibly divestiture of its non-core businesses. And, this has been done with access only to publicly available information. The current board has access to far more information yet has not acted.
Value Maximization Plan
In the new governance model I propose, the board would engage with management to convert the previously noted initiatives into a value maximization plan. At this point in the Bed Bath & Beyond saga it is too early to know if this will happen. However, it would likely be a sound bet that if the activist funds are successful in replacing the board and the CEO that additional internal diligence will be done followed by a detailed plan of execution.
In the more engaged and robust model that I propose there are other components such as clearly defined responsibilities for the non-executive chairman and qualities needed for the same, the manner in which the board monitors the value maximization plan and holds management accountable, etc.. There is not enough information available and/or it is too early in the process to comment on these components. But, suffice it to say that the incumbent board of Bed Bath & Beyond is a product of the current public company governance model and what has been proposed by the activist funds is in alignment with the new model focused far less on compliance and process and far more on director competence and the maximization of the business being governed.
At the outset, I suggested that Bed Bath & Beyond presents an extreme view of the shortfalls of the current public company governance model. Fierce competition brought this to the forefront in this situation. But, does this very issue of competition not offer a clarion call for public companies in general to materially up their governance game? We live now in a hyper-competitive commercial environment. This level of competition is not going to slow down; in fact, it is going to continue to accelerate at previously never experienced speed. The current governance model with its emphasis on everything but the development of the full potential of the company being governed has likely outlived its usefulness. It may well be time to recognize that the boards of public companies are undervalued and thus, underperforming assets. As with any asset, maximizing its value and performance will lead to stronger, more competitive and ultimately more valuable companies.
---
Notes:
(1) Lindsay Fortado and Pan Kwan Yuk, "Activist Fund Seeks to Replace Bed Bath & Beyond Board, Financial Times, March 26, 2019.
https://www.ft.com/content/2f581a3c-4fbf-11e9-9c76-bf4a0ce37d49
(2) Elizabeth Winkler, "Activists May Be Too Late at Bed Bath & Beyond, The Wall Street Journal, March 26, 2019.
https://www.wsj.com/articles/activists-may-be-too-late-at-bed-bath-beyond-11553618353?mod=searchresults&page=1&pos=1