Whitney Tilson's email to investors discussing his obsessions with LL and Tesla, SEC Charges Lumber Liquidators With Fraud; Tesla Bears and Bulls Duke It Out; Tesla delivery miss.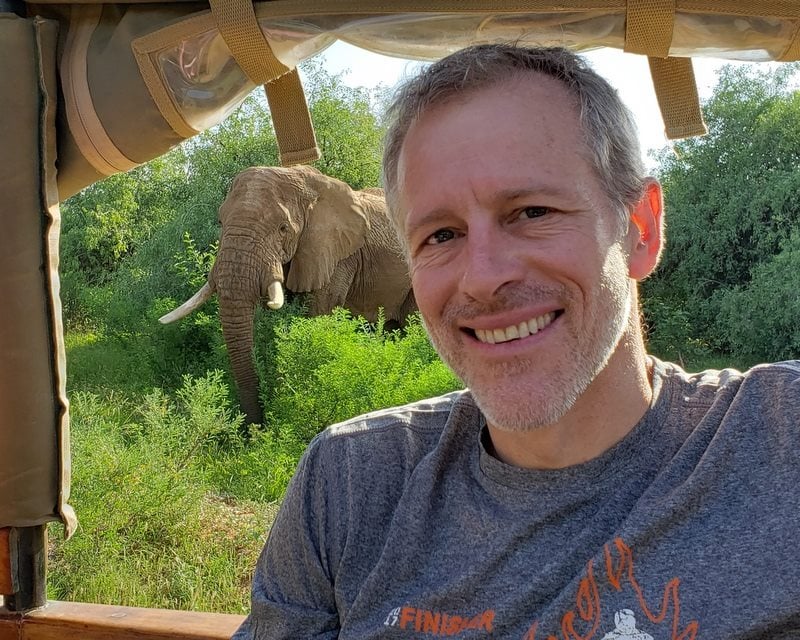 1) Breaking news: Lumber Liquidators' stock was halted this morning pending the release of this information an short while ago: SEC Charges Lumber Liquidators With Fraud. Excerpt:
Q4 hedge fund letters, conference, scoops etc
The Securities and Exchange Commission today announced charges against Lumber Liquidators Holdings Inc. for making fraudulent misstatements to investors. The charges stem from Lumber Liquidators' false public statements in response to media allegations that the company was selling laminate flooring that contained levels of formaldehyde exceeding regulatory standards. Lumber Liquidators agreed to pay more than $6 million to settle the SEC action.
The SEC's order finds that in early 2015, Lumber Liquidators, a discount retailer of hardwood flooring, made public statements in response to a "60 Minutes" news program episode that showed undercover video of Lumber Liquidators' suppliers stating that they provided the company with products that did not comply with regulatory requirements. In its response, Lumber Liquidators fraudulently informed investors that third-party test results of its flooring products proved compliance with formaldehyde emissions standards and that it had discontinued sourcing materials from suppliers that were unable to meet these standards. In reality, Lumber Liquidators knew that its largest Chinese supplier had failed third-party formaldehyde emissions testing and was unable to produce documentation showing regulatory compliance. The SEC's order further finds that despite having evidence confirming that the individuals in the "60 Minutes" undercover video were factory employees of its suppliers, Lumber Liquidators falsely stated that its suppliers were not depicted in the video.
…the combined total amount of criminal and regulatory penalties paid by Lumber Liquidators will be $33 million.
This is the final chapter – and total vindication – of the story that I uncovered and first pitched at the Robin Hood Investors Conference on November 22, 2013, the day the stock peaked at $115 (see my slides here; I also showed two minutes of clips from this video: Liquidating the Forests).
I later brought the story to 60 Minutes, which aired a segment in which I was featured on March 1, 2015. It was an incredible piece of investigative journalism that exposed what the company was doing (click here to watch it).
The stock eventually fell to ~$11 where, after a lot of bouncing around, it still sits today.
This is an incredible case study that we teach in great detail in our shorting seminar, which is available on video for a few more weeks. Click here to register and start watching it immediately – or at your leisure, as it will be available for a full year for those who register now. (Email me for a discount if you're a student or under 30 years old.)
2) The timing of today's news about my greatest short call ever is so interesting given that last week I made a similarly big call regarding Tesla. There are some striking similarities: an overhyped, richly valued market darling; an erratic founder who attacks short sellers; strong indications of fraud; and accusations that I'm obsessed and biased.
I was indeed obsessed with Lumber Liquidators: I made multiple public presentations and published 17 articles in less than three months after the 60 Minutes story aired (and 20 in total over the course of a year) – click here to see everything.
Today, I face similar accusations regarding Tesla. One of my readers emailed me yesterday: "Whitney, your obsession with TSLA is creating a bias (refer C. Munger) which may blind your further analysis!!"
I replied: "Perhaps. But I've been FAR more obsessed with Buffett, Munger and Berkshire over more than two decades – and it's worked out very well. Ditto for Lumber Liquidators…"
My message to Tesla bulls today is the same as the one I gave to LL shareholders: don't come crying to me after you lose your shirts, because I warned you!
3) Speaking of which, here's Michelle Celarier's article in Institutional Investor about my $10,000 wager to benefit charity that Tesla won't report a profitable quarter this year: Tesla Bears and Bulls Duke It Out. Excerpt:
After losing money last year, Tesla short sellers are back — and ready to take on the supporters of Elon Musk's electric carmaker.
On Friday, former hedge fund manager Whitney Tilson dared Tesla fans to wager up to $10,000 that Tesla won't report one profitable quarter this year. Citron Research's Andrew Left immediately took him up on the bet, with the proceeds to benefit charity. (By Monday, 11 others had joined Left's side in the bet, says Tilson.)
The bet between Left and Tilson is whether Tesla will report a profitable quarter this year. The company reported a profit in both the third and fourth quarter last year, but Tilson argues it was "largely based on fulfilling pent-up demand."
"At $277 [per share] today, Tesla has a $48 billion market cap and $59 billion enterprise value because investors expect it to continue to be a robust growth story. Indeed, it has been over the past decade, as revenue has grown nearly 200x," he wrote Friday.
But as Tesla faces more competition, Tilson continued, "I question whether it can make money at the new, lower price points announced last week, so I don't think the company will ever report another profitable quarter."
He also agrees with Left that Musk can't be underestimated. "I don't think this wager is a slam dunk, mainly because Tesla could pull some accounting shenanigans to squeeze out a 'profitable' quarter, but I think my odds of winning are around 75 percent, which is still very attractive," he told Institutional Investor in an email.
4) Anton Wahlman with a particularly insightful article, in which he estimates Tesla's Q1 unit demand based on a bottom-up analysis of each country, month by month: Is The Street Ready For A 33% Tesla Unit Delivery Miss In Q1? Excerpt:
CNBC personality and top Tesla bull Trip Chowdhry from Global Equities Research has dramatically cut his Q1 Tesla unit delivery estimate by almost 50%.
His estimate fell from 93,500 to 48,000 during the weekend following channel checks that indicate that demand has simply fallen off a cliff.
European sales, while up naturally from the February introduction of the Model 3, are not enough to come close to offsetting the U.S. sales decline.
I present a bottoms-up Q1 model, country by country, which yields a 53,835 number for the quarter - higher than the 48,000 from Global Equities Research.
Still, while not as bad as the 40% shortfall vs. the 81,000 consensus that Trip and GER are now estimating, my number implies a 33% shortfall for the current quarter.
Anton added in an email to me this morning: "Morgan Stanley cut its 2019 EPS estimate by 69% today. Imagine a 69% cut (or anything remotely close to it) for ANY other stock in the market!"
5) Note how Tesla uber-bull Trip Chowdhry of Global Equities Research, having completely missed the collapse in demand, has now come out with a forecast that's likely too low, no doubt so that he'll be able to issue a bullish report when Tesla reports Q1 that the company "beat" his numbers!